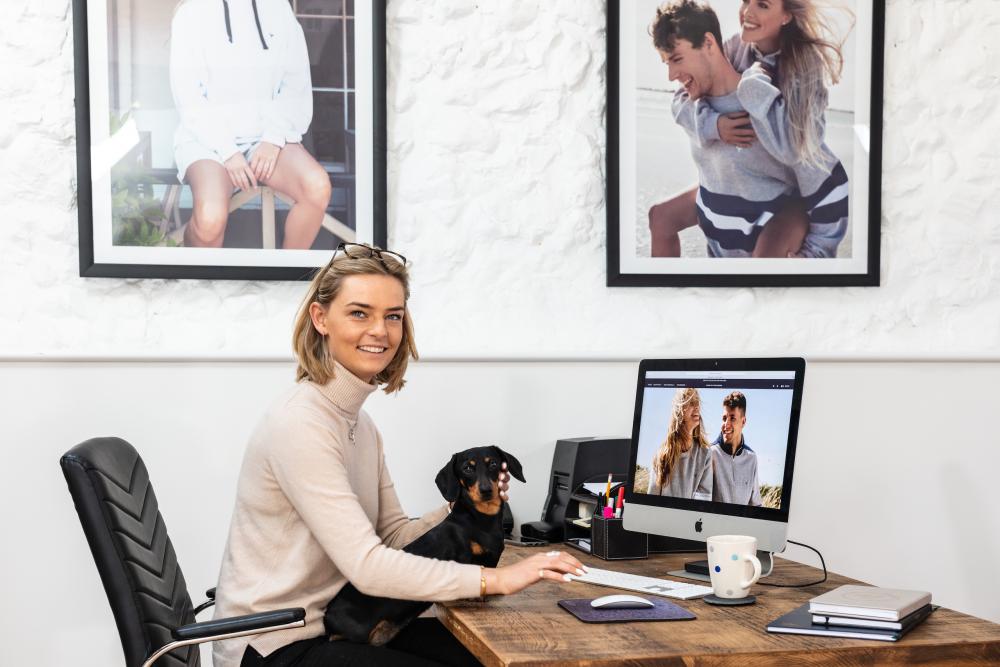 Whale of a Time Clothing was founded by sixth former Ellie Wales at 18 years old.
Three years later, the young entrepreneur, now just 21, has swapped school for success, growing the brand by a staggering 295% from 2017 to 2018 alone. What started as small business within the family kitchen has transformed into an ever-growing online retailer whose HQ is now based in a brand-new office space within Ellie's hometown of Norfolk. Stocked in over 25 wholesalers and selling at countless country shows throughout the UK, the brand has been worn regularly by society fans including Lady Alice Manners to Made in Chelsea's Miles Nazaire and Digby Edgeley, as well as a host of Instagram's finest within the fashion and country sectors alike.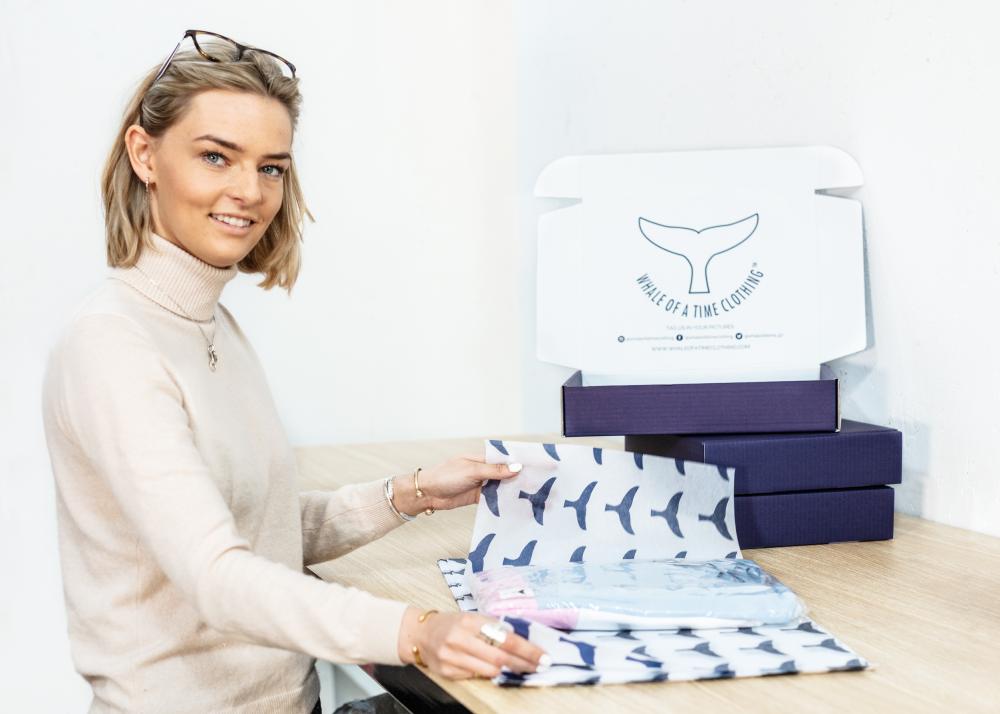 A firm favourite with university students for its cool, retro-inspired designs, Whale of a Time Clothing now has an extensive number of brand ambassadors across the UK, representing the brand within their student communities, which has seen sales go from strength to strength. With a 28% return customer rate and shipping to 6 of 7 continents worldwide, January of this year alone grossed more than last year in just the first 7 days! Sales at Badminton Horse Trials increased by 199% on the previous year, closely followed by Burghley Horse Trials with a growth of 180%.
Hot off 2018's huge trend, where nineties nostalgia spread like wild-fire across the high-street, the 'Norfolk Quarter Zip Sweatshirt' (which was only released in September) accounted for 30% of ALL website sales for 2018. Originally started to create fun, affordable fashion inspired by the standout slogan tees of the nineties, giving it a modern makeover, founder and designer, Ellie, brings her visions for an innovative collection to life – whilst keeping it eco-friendly using 100% organic fabrics.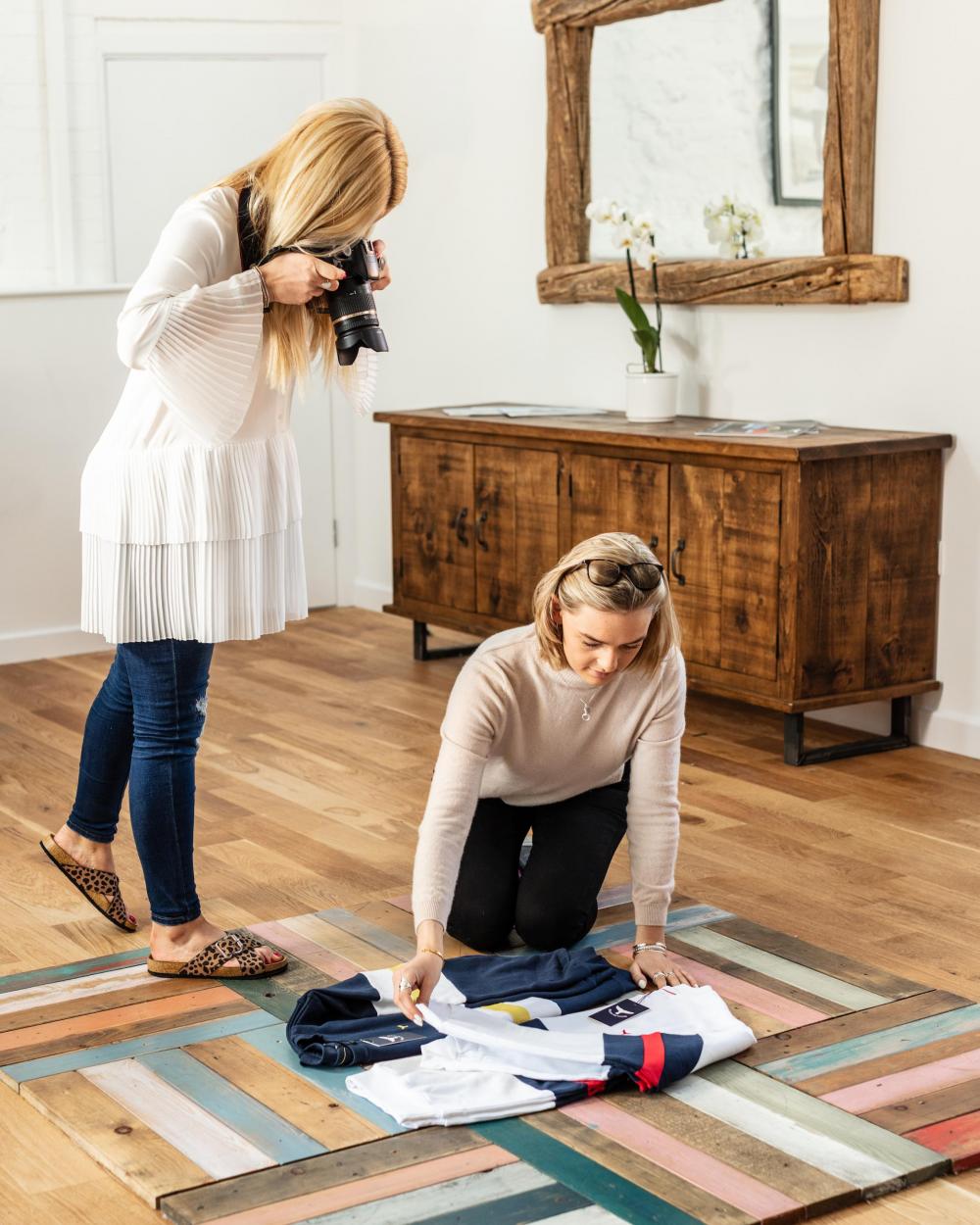 Lady.co.uk talks to Ellie about her success
When did you discover your passion for fashion and who/what inspired you?
I have always had a love for fashion, and I studied Textiles at GCSE and A-Level. I was in my first year of sixth form when I found a retro, block coloured sweatshirt which everyone loved but I couldn't find any more to buy. I decided to design my own and got six sweatshirts made, in two different designs and three different colourways and everyone loved them! As I got such an overwhelming response from family, friends and admirers of the sweatshirt, the concept of Whale Of A Time Clothing was born!
Are you focused on using sustainable fabrics and materials in your clothing?
We have always been environmentally and sustainably conscious and therefore use organic cotton in our products wherever possible. The 100% organic cotton makes for a very luxurious and high-quality fabric to base our designs around. Having grown up on the coast, the outdoors element is important to me and if we can produce items which are not only stylish, but sustainable too, that's a win-win!
What is your favourite item of clothing that you have designed?
My favourite item of clothing would have to be the Quarter Zip Sweatshirts we brought out back in September 2018. I just love how they combine the casual but practical elements to a sweatshirt, with hidden side pockets and a relaxed fit, they have zips to open up the collar or keep it cosy! The Quarter Zips have our signature block colouring worked into their designs, which is not only reminiscent of that nineties nostalgia but brings colour to an outfit and brightens up any wardrobe staple.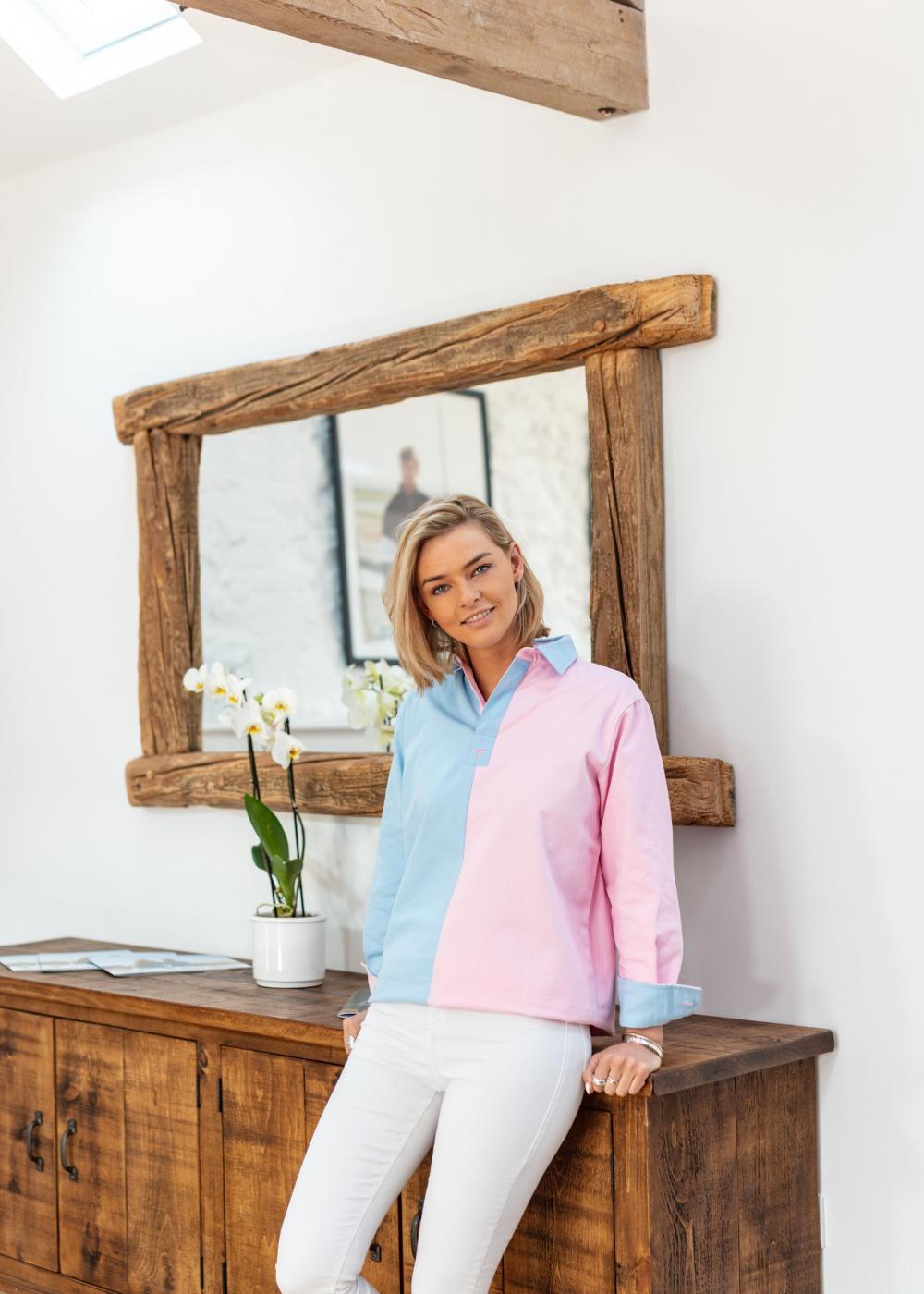 What was the hardest problem that you encountered when setting the business up?
The hardest problem that we encountered was trying to find a manufacturer who would work with an 18-year old girl who wanted to order low quantities but in keeping with good quality products. We couldn't afford to meet most manufacturers MOQ's at the time, as they wanted such high-volume orders in comparison to what we were looking to start with. However, eventually we found a manufacturer who believed in the brand and wanted to work with us.
You draw inspiration from the Norfolk coast, would you ever bring out a line of swimwear, or are you mainly focused on just keeping with casual unisex wear?
As the brand continues to expand its range of clothing, I'm sure it won't be long before we bring out a line of swimwear to complete the perfect coastal weekend wardrobe!
What advice would you give to young entrepreneurs who are striving to set up a business?
Believe in yourself and just do it. You'll never know unless you try, you don't want to end up thinking 'what if' later down the line.
How did you come up with the bold colour-block design which reoccurs throughout your collections?
After the one I found in sixth form, it was a style that just stuck for me. I love vintage clothing and the idea of reviving them. I use these influences in my design process, by taking a timeless trend and giving it a modern-day makeover! I have always loved the simplicity of block colouring and the bold statements they make; therefore, our colourways all complement each other and work well with those wardrobe staples we all wear on a daily basis.