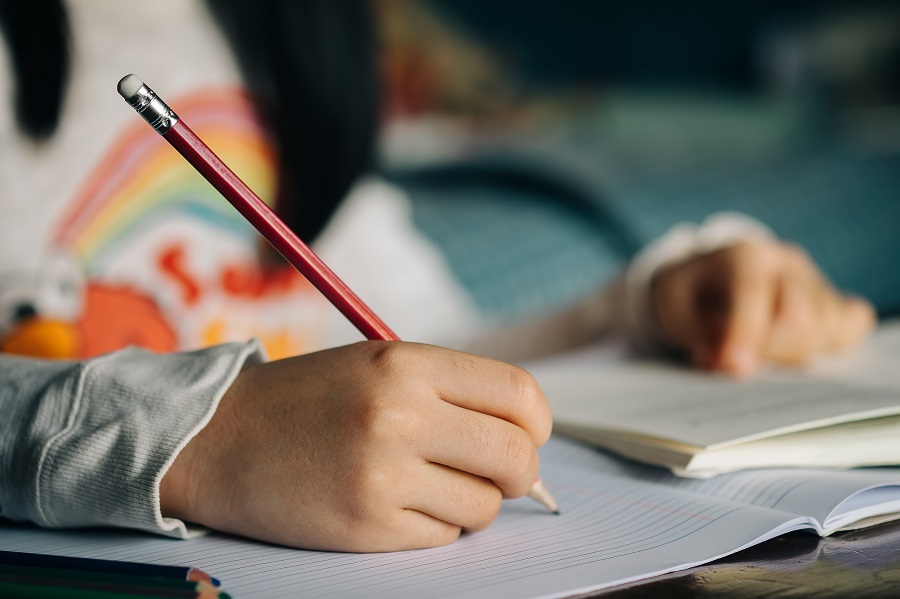 From Monday 29th June 2020, children aged 5-13 throughout the UK are able to submit pieces of creative writing expressing personal experience, empathy, learning and respect, building on the international conversation around Black Lives Matter for the chance to win the 500 Words: Black Lives Matter competition, launched by Angellica Bell and Michael Underwood last week. Entries can now be submitted at 500Words.me.
500 Words celebrated its 10th anniversary during its 2020 Final on Friday 12th June. Hot on its heels, this special edition of the competition was announced last week and intends to encourage important conversations at home, at school and across the nation, on the themes and issues emerging from the Black Lives Matter movements around the world. The initiative encourages children to tap into their own creativity and imagination, using storytelling to share their experience and understanding of how different ethnicities and cultures interact.
Angellica Bell and Michael Underwood said, "We are so excited to be a part of this new era of the 500 Words challenge, asking young people for the first time to write about a specific theme, and in this case, Black Lives Matter. For both of us, writing has always been a powerful tool to help us work through difficult subjects that are often tricky to articulate. This fantastic competition will give children from all backgrounds across the UK, the opportunity to share their thoughts and feelings about the recent tragic events, the global response to it and how it has impacted us all. Empowering the next generation to share their personal views through their love of writing is brilliant!"
Helen Freeman, Director Children's Dictionaries & Language Data, Oxford University Press, said, "Oxford University Press is delighted to be supporting this latest 500 Words initiative, continuing our role as children's language experts. Our analysis informs our understanding of how children use words to express their ideas in writing, which enables us to better support their learning."
Children are now able to submit their written work from up until the deadline of Friday 3rd July. All submissions, judged in two age groups from children aged 5 to 9 years old and 10 to 13 years old, will be reviewed by a panel of readers and the team at national charity The Reading Agency. Stories from the semi-finalists will then be read on air from 13th – 16th July. Angellica and Michael will chair the judging panel, and will be joined by an illustrious team to judge the semi-finals, which includes former Children's Laureate Malorie Blackman OBE, actor, comedian and author Charlie Higson, children's author Francesca Simon, and screenwriter and novelist Frank Cottrell-Boyce.
Winners will be invited to join Chris Evans, creator of the 500 Words initiative, on the Virgin Radio Breakfast Show on 17th July (with further prize details to be revealed).
Entries can be submitted via the website from today: 500Words.me
Illustration by Charlie Mackesy
Former Career Nanny and now Childcare and Wellbeing specialist at The Lady, Lucy Boulton has over 12 years experience with children of all ages, is a certified yoga teacher and loves promoting a plant based lifestyle brought about from her nutrition studies in the USA. Lucy is delighted to be offering regular features alongside helping families find the perfect nanny through the services provided by The Lady.
If you or someone you know is searching for an experienced Nanny, contact Lucy today on lucy.boulton@lady.co.uk