Perfect additions to your home featuring the finest UK design and craftsmanship

Sleep well on a sustainably designed Hypnos bed
Luxury British bedmaker Hypnos has a pioneering approach to sustainability and more than 100 years' experience making hand-crafted, supremely comfortable beds. Rest assured you will get a perfect night's sleep and can wake up safe in the knowledge that your mattress has been responsibly made and is 100% recyclable.
Hypnos, a royal warrant-holder since 1929, has a team of expert master craftsman combining traditional skills with innovation, and uses only the finest natural and sustainable materials to create each beautiful bed.
Each one is tailored to your personal comfort level, size and design, to produce a unique and stylish bed that will help you to wake up refreshed and revitalised every morning.
For more information visit hypnosbeds.com
Silver salt and pepper mills from Hersey & Son
London-based Hersey & Son is one of the few remaining traditional manufacturing silversmiths in the UK. Craftsmanship is at the core of everything the company does. These handsome salt and pepper mills are turned from seasoned walnut and finished with hand-made hallmarked sterling silver mounts.
They feature the best Peugeot grinding mechanism, making them a perfect addition to the table for formal or alfresco dining. £190 each from hersey.co.uk.
♦ Hersey & Son is offering The Lady readers 10% off all online purchases until 18 July 2021. Visit hersey.co.uk and enter thelady10 at the checkout or call 01932 225989
2021 is a landmark year for Burleigh as they celebrate their 170th anniversary
With rich heritage and an incredible design archive spanning over almost two centuries, expertise, outstanding craftsmanship and timeless style are the enduring qualities that make Burleigh the British name most associated with beautiful tableware.
Crafting excellence since 1851 with skills that never age, Burleigh is celebrating 170 years of British craftsmanship, heritage and charm –#170YearsofBurleigh
01773 740740, burleigh.co.uk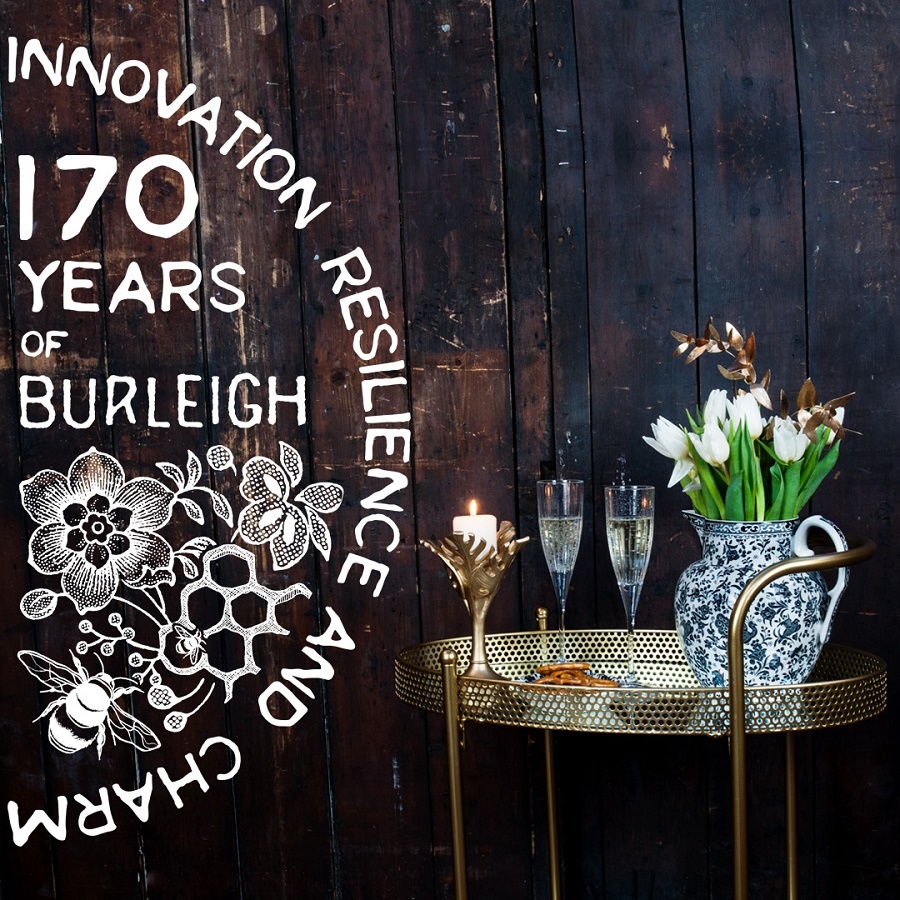 Better sleep with Devon Duvets
Devon Duvets is a family run business that specialises in beautiful duvets made from certified 100% British wool.
Individually handcrafted by expert seamstresses in the Devon Duvets workshops on the edge of Dartmoor, soft layers of wool are encased in a high-thread-count 100% natural cotton casing.
Using only 100% British wool is an important part of the Devon Duvets commitment to supporting British farmers. The wool is cleaned at British mills, without the use of chemicals or bleach, so you can be confident that your duvet is 100% natural and 100% sustainable, and therefore better for the environment.
Wool has many beneficial qualities; it is breathable, moisture wicking and temperature regulating, helping to keep you cool when it's hot – and warm when it's not! This helps to ensure a more restful night's sleep. It is also naturally resistant to dust mites and the build-up of micro bacteria, making it hygienic as well as being a perfect solution for those with allergy symptoms.
For more information visit devonduvets.com or call 01752 345399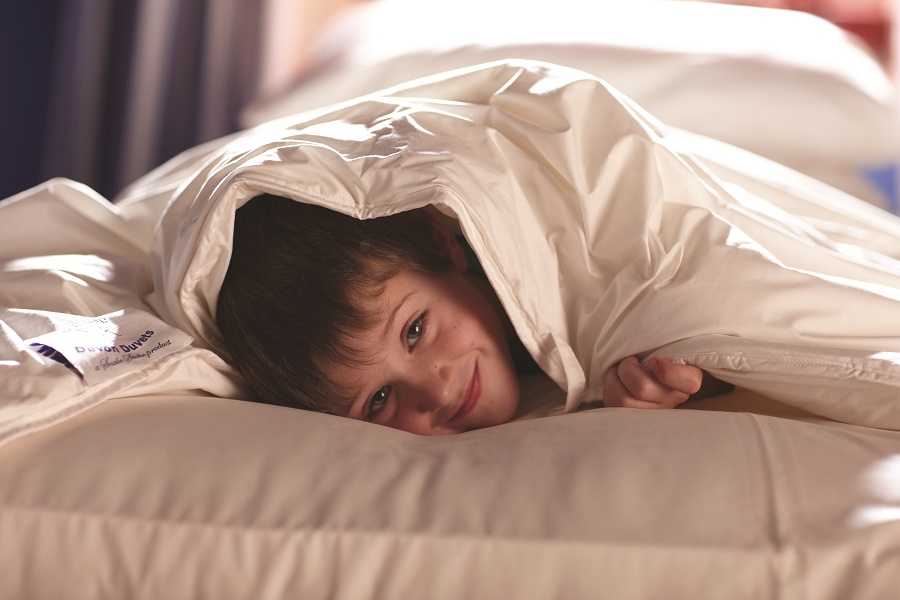 'Pans for life' from Samuel Groves
Family meals and entertaining are at the heart of the British life and using first-class pans from British manufacturer Samuel Groves will give that soughtafter professional finish to every meal. These handsome brushed stainless-steel pans are some of the sturdiest, and are manufactured and hand-finished in England. The tri-ply structure ensures the most even cooking surface on all hobs and in the oven.
The pans have a lifetime guarantee. Furthermore, they are also supported by a 'pans for life' refurbishment service to make them as good as new. To make cooking special, choose Samuel Groves. They make the perfect gift too.
For Lady readers there is an outstanding 25% off the Classic Collection and the new non-stick frying pans and wok use code LADY25MAY at the checkout at samuelgroves.com (expires 30 June 2021) or telephone 0121 764 6400