By Lucy Boulton
Since switching to a plant based diet a few years ago, it has prompted me to become very clued up on what really fuels my body and enables me to feel good daily, and what extras I need to implement to ensure I stay on top form. Besides my usual magnesium before bed and vegan DHA, there is one supplement that just has to be included daily and that is B12.
Our bodies are amazing, however they are actually not able to produce B12 naturally, and source it from bacteria through certain foods. A B12 deficiency comes with strange symptoms and effects. For me, I had numbness in my arms and legs, almost like I literally could not peel myself out of bed in a morning, and as soon as 8pm struck I stumbling up the stairs dragging along my heavy body as I felt completely wiped.
Everyone is different and symptoms vary from person to person, from the above mentioned to shortness of breath, dizziness or fainting and poor digestion.
Now the actual benefits of B12 are:
Helps to regulate our nervous system
Promotes and maintains a healthy digestive system also protecting against heart disease
It's essential for healthy hair, skin and nails
Helps to protect against various forms of cancer
As someone who loves the plant based lifestyle, I need to source B12 a little more than those who eat animal products on a daily basis however this supplement has been a game changer for me and the way I take B12 now daily.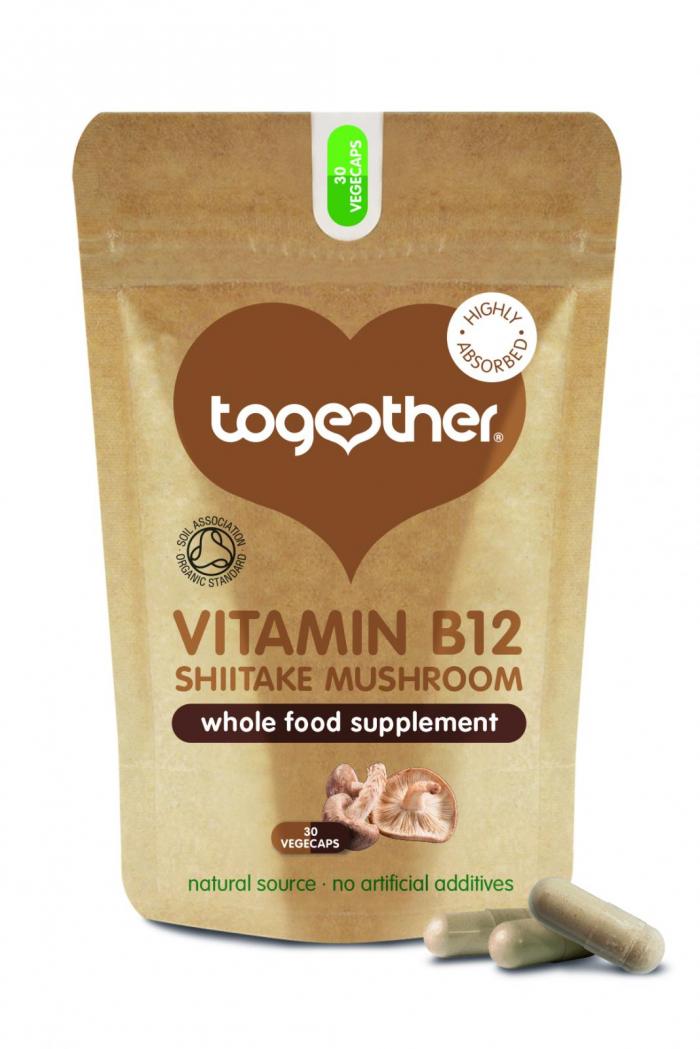 As well as containing 3 natural sources of B12 which I love, it's sourced sustainably and is non GMO which is very important to me, and comes in a handy recyclable packet. I also really like the fact you can see the process of how it's been created via a diagram on their website.
Together Health's Dietitian Lola Biggs tells us "from the button mushrooms in your stroganoff to porcini in your risotto, mushrooms come in many shapes and sizes, not to mention flavour and texture. A hero ingredient for vegans and veggies in particular, as they add a 'meatiness' to a dish, they have huge health benefits for everyone as they are abundant in B vitamins and are a great source of selenium, whilst also being packed with fibre and protein.
With fungi said to have over a million different species there is also some strong science into certain kinds that have a unique chemical make-up. These are revered as 'medicinal mushrooms' and people's interest in them ranges from a perspective of potential cancer prevention to enhancing brain function, to alleviating hay fever. Some of the champion shrooms in the spotlight are, Reshi, Shitake, and Chaga, but there are many more, and mixing them is said to enhance their ability.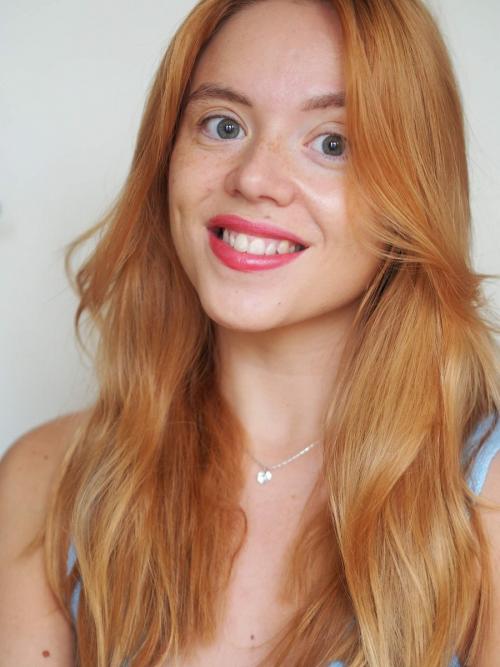 Above: Lola Biggs: Together Health Dietitian
The medicinal kinds tend to be less tasty, and best taken as a capsule supplement or as a powder in your smoothie. The nutritional potential in the kinds we eat can be enhanced by the way we cook them. Trials show that the nutrients become more available when gently cooked for short time frames, that's grilled portobellos on the menu for sure! Eating mushrooms raw brings about a controversial debate. Doing this can be beneficial for our gut health due to their role as prebiotics, however, some say that choosing to cook them reduces the natural carcinogenic compounds.
Mushrooms within the wellness market are providing interesting and exciting sources for necessary nutrients. Together Health has used mushrooms such as oyster and shiitake in their new Vitamin B12 Shiitake Mushroom Supplement (£9.49) to provide a complete supplement with all 3 forms of the essential vitamin B12. A fully bioavailable plant source, it can help regulate the immune system, give your body energy, promote a strong nervous system and fight fatigue.
About Together Health:
All products are certified vegan, free from additives, wheat, synthetics, yeast, gluten, soya and lactose and made in the UK. Non-GMO, they are gentle on the stomach and are manufactured to ISO/GMP/BRC accreditation. Together Health are on a mission to provide the cleanest, most natural, effective and affordable health products on the market. They also support Vitamin Angels (vitaminangels.org) who are an incredible charity dedicated to providing lifesaving vitamins to mothers and children worldwide at rise from malnutrition. 5% of profits from the sale of supplement pouches are donated to this amazing cause.
Discover more: www.togetherhealth.co.uk
Former Career Nanny and now Childcare and Wellbeing specialist at The Lady, Lucy Boulton has over 12 years experience with children of all ages, is a certified yoga teacher and loves promoting a plant based lifestyle brought about from her nutrition studies in the USA. Lucy is delighted to be offering regular features alongside helping families find the perfect nanny through the services provided by The Lady.
If you or someone you know is searching for an experienced Nanny, contact Lucy today on lucy.boulton@lady.co.uk