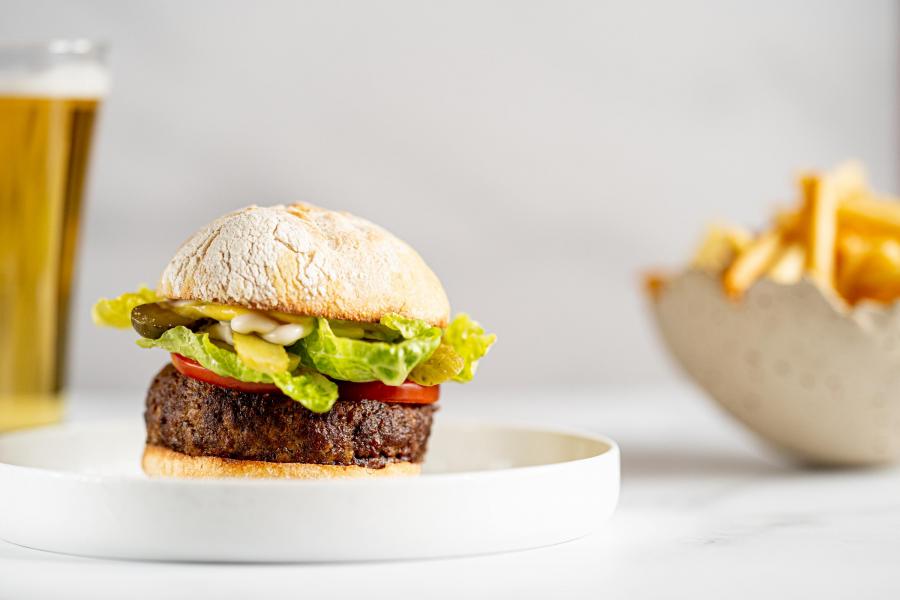 Executive Chef Gary Robinson arrived at The Balmoral in June 2019 having travelled the world - gaining over 25 years of global culinary experience, most notably in the honourable position of Head Chef to HRH the Prince of Wales.
Gary shares his thoughts on Edinburgh:
Anyone who has ever visited Edinburgh will tell you we have so much to shout about; the incredible architecture and history; our stunning castle that sits proudly in the city centre and the panoramic views from Arthur's Seat, but nothing beats the bustling streets and the vibrancy of the city when there is a glorious game of rugby on.
February is when the Six Nations comes to town when people travel from near and far to watch a match and enjoy everything Edinburgh has to offer. It's also a perfect time to get into the kitchen and create hearty and tasty food for those venturing to the city for the more beautiful game.
Burgers and beers sound like we are going for the easy win, but with the incredible community of brewers we have in Edinburgh, and a bit of creative planning around your burger, this little bit of food heaven can be anything but predictable.
We're currently working with a fantastic farm in Perthshire with full pedigree Aberdeen Angus from a 35-year-old herd on lush pastures and fed a natural grass diet. This plays a huge part in the difference to our burgers. The pastoral farming practice in which the animals are reared really does support our belief that if we do have beef on our menus, we do all we can to ensure that it comes from the most environmentally friendly source possible.
It actually takes no time and precious little effort to pull together your own. The key really is the meat, and if you're lucky enough to have a good butcher yourself, that can give you something quite special with maybe a bit of rump, sirloin and good fat in it, it really is worth the money.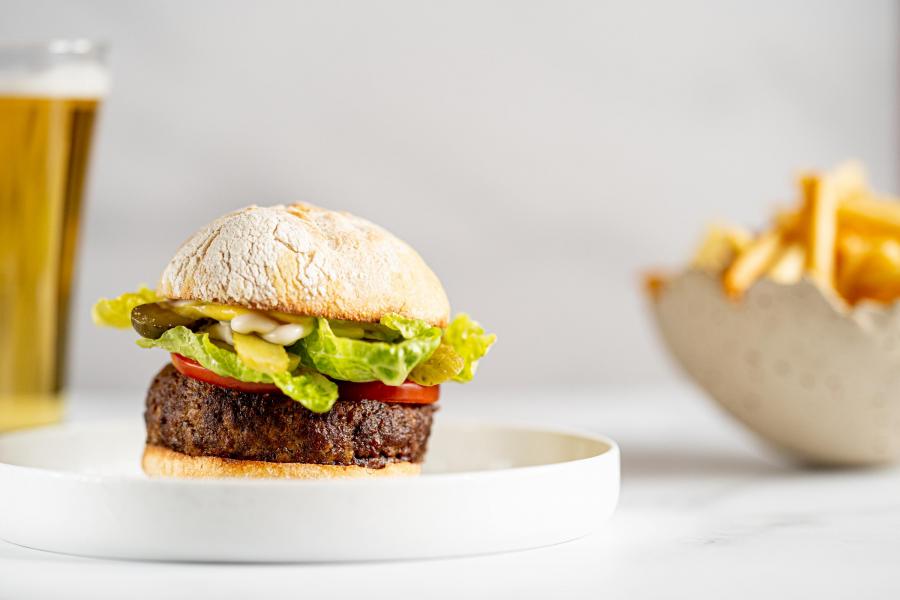 The perfect burger recipe
Serves 4
For the burgers
600g best quality beef mince with a decent fat to meat ratio
A couple of teaspoons each of wholegrain mustard, ketchup and Worcestershire sauce
Few dashes of Tabasco sauce
Sea salt and ground black pepper
For the onion relish
2 red onions, finely sliced
50g butter
1 tblsp demerara sugar
1 tblsp sherry vinegar
To serve
4 soft morning rolls, halved
Small bunch of thyme and good olive oil
Decent mayonnaise, ketchup and mustard
A few leaves of butter lettuce and slices of tomato
Get the onion relish on first by frying the onions slowly in the butter until soft. Add the sugar first for a few minutes, then the vinegar and cook until sticky and caramelised.
Mix the mince with the mustard, ketchup, Worcestershire sauce and Tabasco together and season well. Do this at the very last minute and cook pretty much straight away.
Shape into four patties and then place them straight onto a grill pan or hot barbecue. Cook them for anywhere between 5 and 10 minutes depending on your level of doneness, turning a few times throughout.
While the burgers rest for a minute or two off the heat, toast the cut side of the rolls, brushing with the bunch of thyme that's been dipped in the olive oil.
Assemble the burgers in whatever order and manner you see fit. This bit is absolutely up to you. Personally I cannot deal with ketchup at this stage, so my construction would be along these lines: From the bottom up – bottom half of roll, mayonnaise, mustard, lettuce, tomato, pattie, onion relish, sliced pickles, mustard, mayonnaise, top half of roll. Extra pickles, fries and a beer on the side. Personally, Pilot Unfined Vienna Pale, brewed in Leith, hits the spot perfectly.
Enjoy.
https://www.roccofortehotels.com/hotels-and-resorts/the-balmoral-hotel