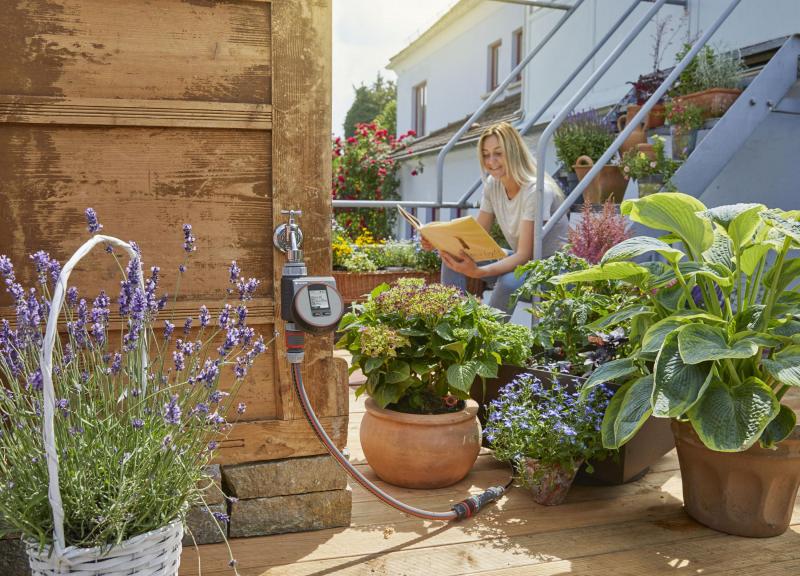 As flowers, shrubs and plants begin to spring back to life in the garden, each new season brings with it a new mindset and set of considerations. These are important to study as you plan the months ahead and work out how to both maintain and enjoy your garden.
For 2019, more than ever before, sustainability is a key and integral focus for many gardeners. Whilst much is known about turning off unused electricity supplies inside the home, switching to renewables, recycling and even consuming a more sustainable, reduced-meat diet; many are unaware that there are a ton of solutions that could assist them outdoors, to garden in a much more ecologically efficient way.
GETTING GREEN IN THE GARDEN
Composting is an important practice for any budding sustainable gardener. By recycling vegetable peelings, fruit peel, fallen leaves, cut grass and plant debris on your compost heap, you will reduce waste going to landfill and replenishing your garden with organic matter that will improve its health and productivity.
Crop rotation is another great method for ecological gardeners to ensure their crops receive the optimum nutrients from the soil. Another option for keen green gardeners is 'companion planting': placing complementary items together which will benefit the environment or the plant's success. Planting garlic under a rose bush, for example, can help deter the attacking greenfly, whilst mint planted around a tomato plant will serve will to deter butterflies, ants and even fleas.
By encouraging birds into the garden by way of bird feeders and tables, you will also automatically reduce the number of slugs.
However, one of the biggest ways you can transform your gardening game into a sustainable and ethical practice is by looking at how you can save water in the garden.
GARDENA, known for innovative and water-saving devices, has multiple new products for 2019 that have been designed with both functionality and water-saving specifically in mind.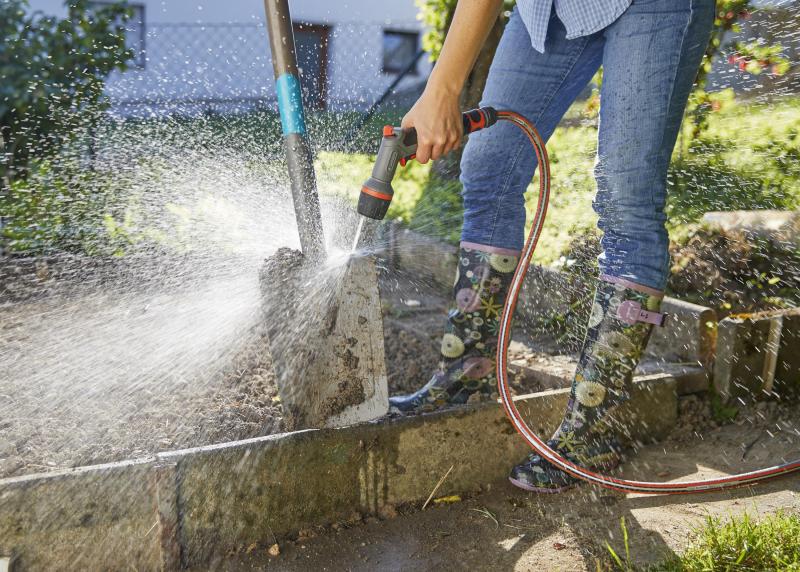 CLEVER WATERING SYSTEMS
Over-watering the garden is a common mistake for budding gardeners to make, and as well as wasting the precious resource of water, it can often damage and even kill some plants.
GARDENA'S Micro-Drip-System, one of GARDENA's most well-known products, is a fantastic watering solution that can cater to all gardens. The drip-based irrigation system saves up to 70% water compared to conventional watering methods, offering efficient watering from potted plants on the terrace to more expansive flower beds or allotment spaces. The Micro-Drip-System waters directly at the root, using precisely the right amount of water to enhance the growth and health of your plants and saving precious water at the same time. Available in convenient starter sets with everything needed to set up your own system at home, that can be added to as needed.
GETTING EVEN SMARTER
The Micro-Drip-System works in tangent with GARDENA Water Controls, a fantastic set of products for water-saving that work efficiently and intelligently without risking the care of plants.
Each Water Control works by automatically controlling the supply of water coming from the tap, ensuring flexible irrigation of plants and flowers that can be set up in advance.
With a selection of Water Controls priced from £24.99 to £99.99, the entry level GARDENA Manual Tap Timer is simple to operate due to a large rotary knob, which can be used to adjust the watering duration for each schedule from between 4 and 120 minutes.
Each of the Water Controls offers further functionality and technology than the level below. The new GARDENA Flex Water Computer was created with balcony and small-space gardeners in mind and allows gardeners to set watering times in one-second intervals, making it perfect for use with a drip irrigation system on balconies, roof terraces and patios.
The GARDENA Select allows up to three independent watering schedules to be set with time, day and duration able to be set and for the passionate and serious gardener the GARDENA Master Water Control is a great option, allowing up to six independent irrigation schedules to be set. The menu settings are available in 12 languages and if the weather changes, you can reduce watering times centrally or put irrigation on hold for a few days if there is a period of bad weather.
The GARDENA Flex, Select and Master Water Controls each hold 'Safe Stop' technology, meaning once the battery level becomes too low to control the planned irrigation process, or stop once it has started, it will not start at all, demonstrating incredibly efficiency and ensuring that you don't waste a single drop of water. They each have settings displayed on LCD display with an intuitive menu using just one button, and the settings can be controlled easily and portably. They also feature a child safety lock to prevent any accidental changes to the settings.
All of these three models can also be used with the GARDENA Soil Moisture Sensor which can be connected to the Watering Control System by cable and is used to measure the soil moisture, disabling timer-based irrigation if the moisture level is sufficient – again saving water.
If app-controlled watering is of interest, the GARDENA smart Sensor Control set is a must. The set includes the GARDENA smart Water Control, and smart Soil Moisture Sensor; automatically controlling the water supply in your garden via relaying information to the smart Gateway that sits inside the home. The smart Gateway produces cable-free network communications between all GARDENA smart system devices and the GARDENA smart App, thus ensuring flexible water management in accordance with personal requirements per garden. The Set is ideal for automatic irrigation with the GARDENA Micro-Drip-System or the GARDENA Sprinklersystem.
BRING WATER SAVING INTO YOUR CLEANING TASKS TOO
The GARDENA EcoPulse Comfort Cleaning Nozzle is the latest product in the Original Gardena System of watering products; an innovative oscillating water jet which uses 40% less water when compared to standard hard jets. This is a fantastic all-round sprayer that is effective at removing stubborn dirt on a hard spray, that can also be adapted to a gentle spray for soft plant spraying. As with all GARDENA sprayers, the GARDENA EcoPulse Comfort Cleaning Nozzle comes with a 5-year warranty and integrated frost-proof technology.