10 British July Blooms and why people should use British
Buying British flowers not only helps to support your local independent florists but also your local British growers. Our British growers are amongst the most passionate, hardworking people in the floristry industry. Because British blooms are seasonal, you can be safe in the knowledge, that not only have they been grown and nurtured naturally on your very doorstep, but they're of the very best quality. British cut flowers will last that much longer, and what's more their beautiful scents will have not been lost! They haven't been shipped from place to place to get to you; less carbon footprint, means you're actually helping to sustain our environment at the same time! What's not to love about our Great British blooms.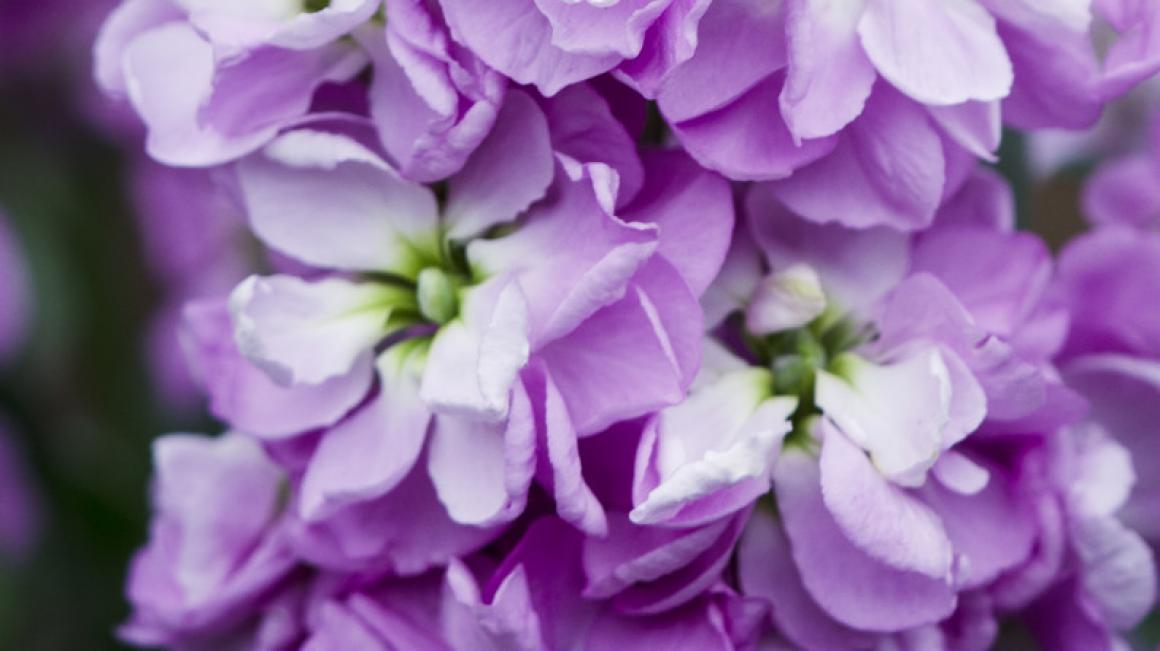 Stocks: A very fragrant flower, often called scented stocks for that reason. Stocks are available in a range of colours; from dark pink and red to white and cream.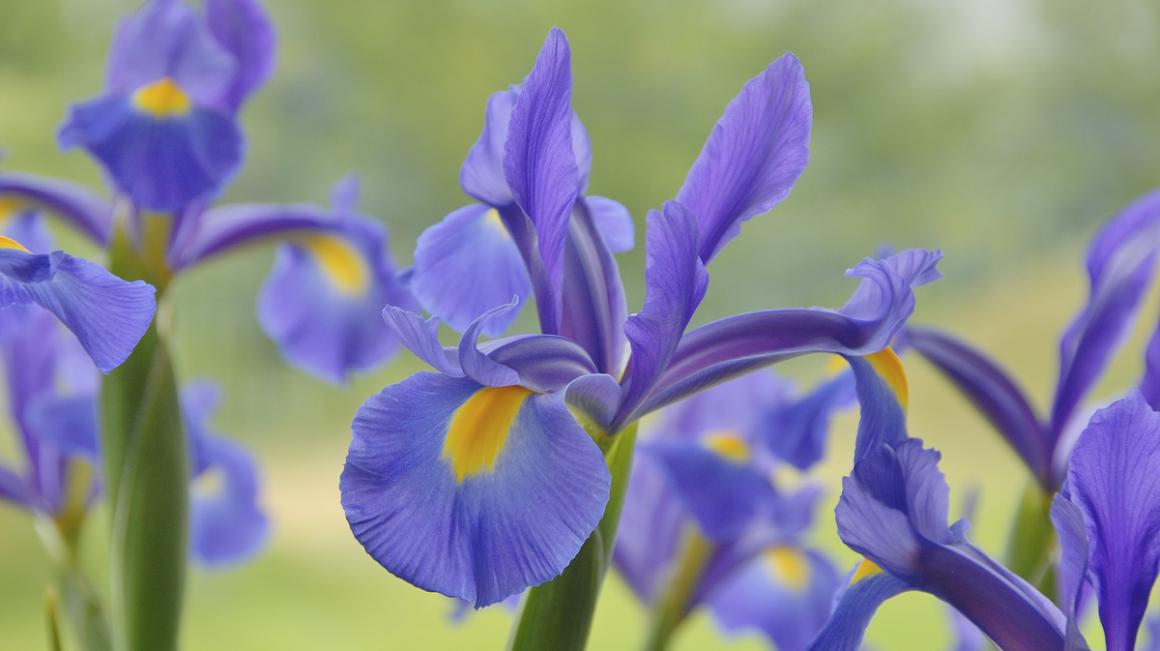 Iris: The Iris is a bulbous plant with sword-like leaves and a single stem bearing one or two flowers.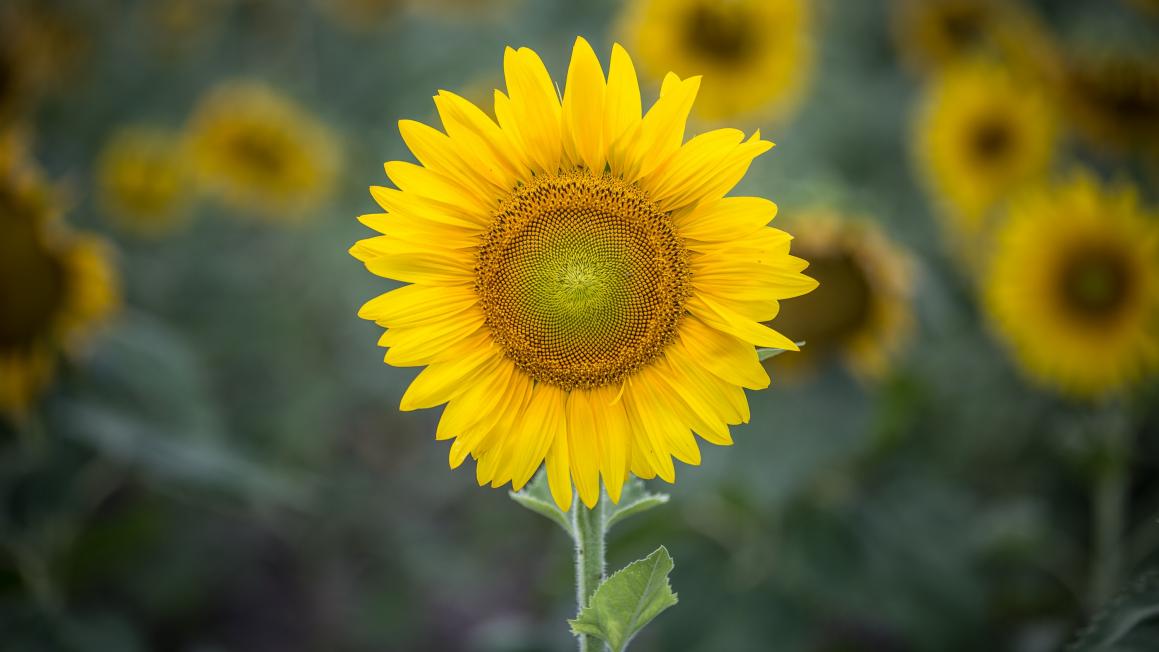 Sunflower: Sun flowers are real sun lovers, and their head follows the sun during the day making sure they get every bit of sunshine they can. At night the head turns to the east ready for the next morning's sunrise. This is known as 'heliotropism'.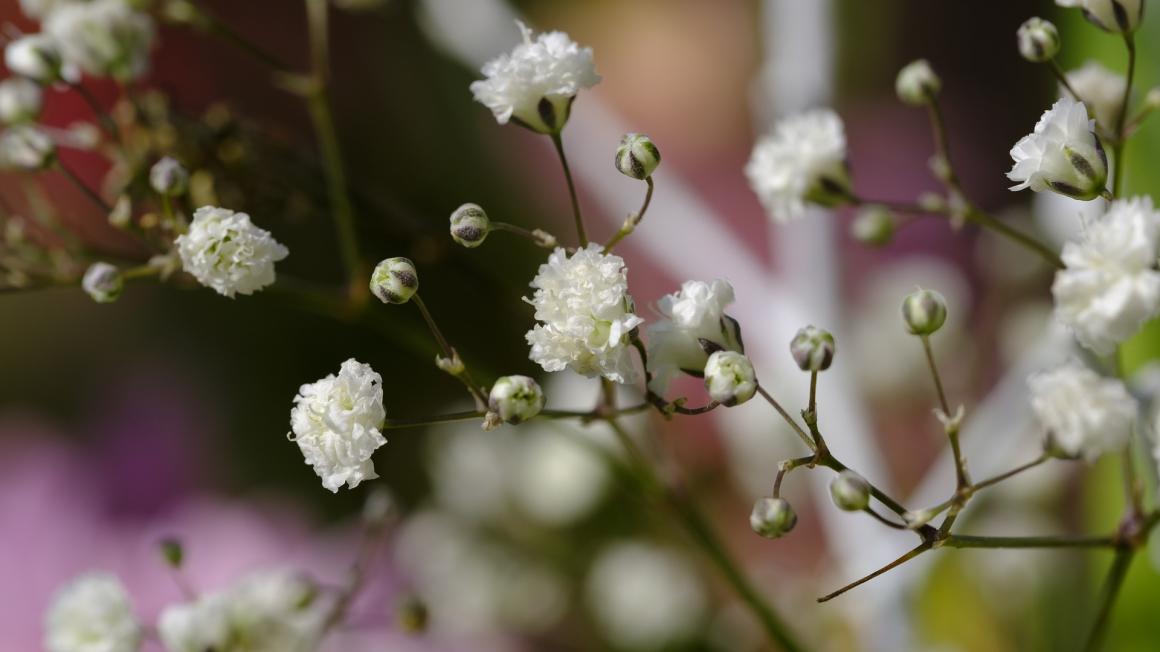 Gypsophila: Gypsophila is a perennial herb with a thick taproot, narrow grey leaves and intricately branched, spare clusters of tiny white flowers.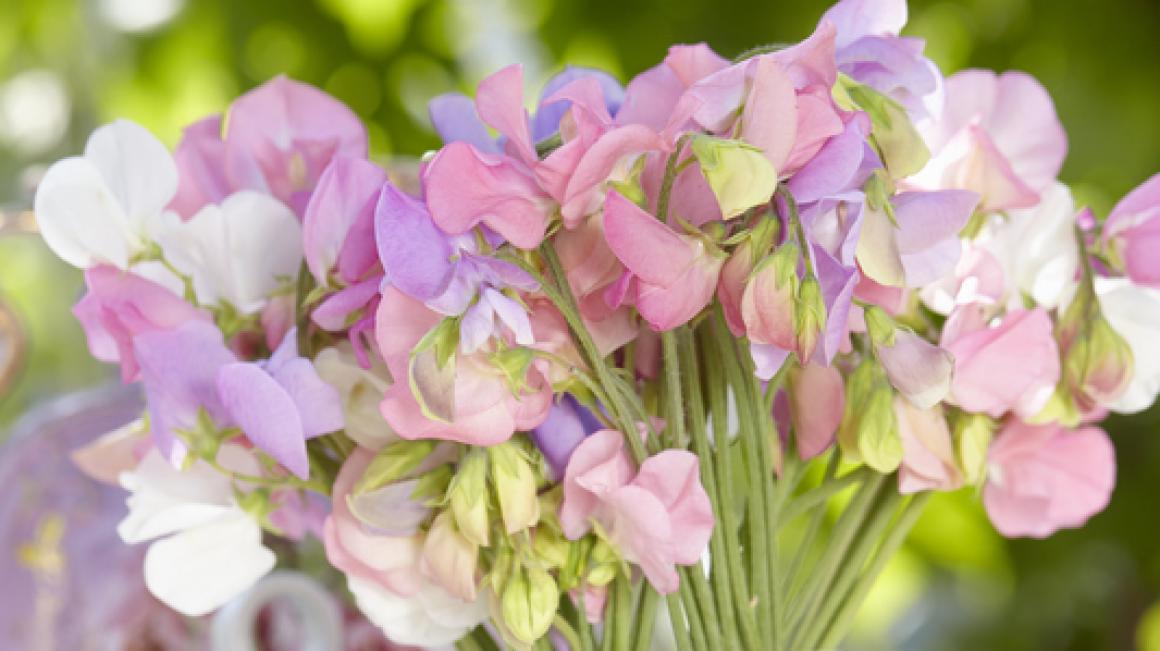 Sweet pea: Sweet Peas are climbing plants, which can get up to 2m high. Originally not very impressive and in the eye of the spectator, cultivator Henry Eckford made the sweet pea to what it is today. Sweetly scented and famous for its loving looks.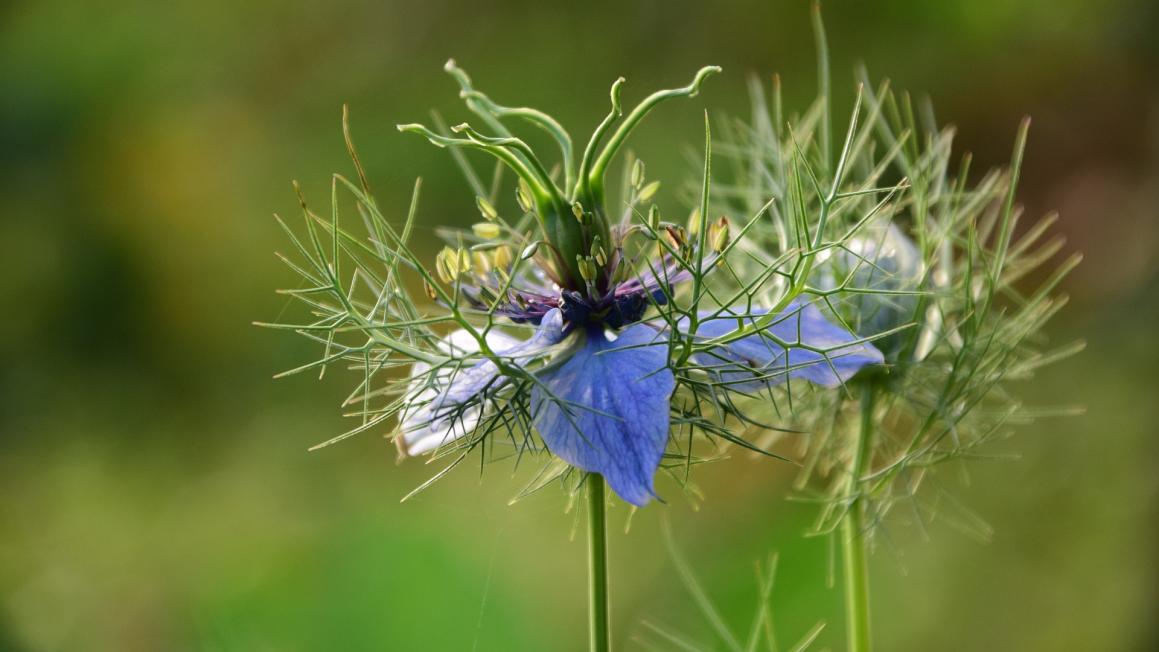 Nigella: The Nigella is an annual herb with erect stems of approximately 50cm high and characteristic slender, thread-like leaf segments. The 'halo' or 'mist' around the colourful petals is created by the finely divined and hair like bracts that surround the single flowers.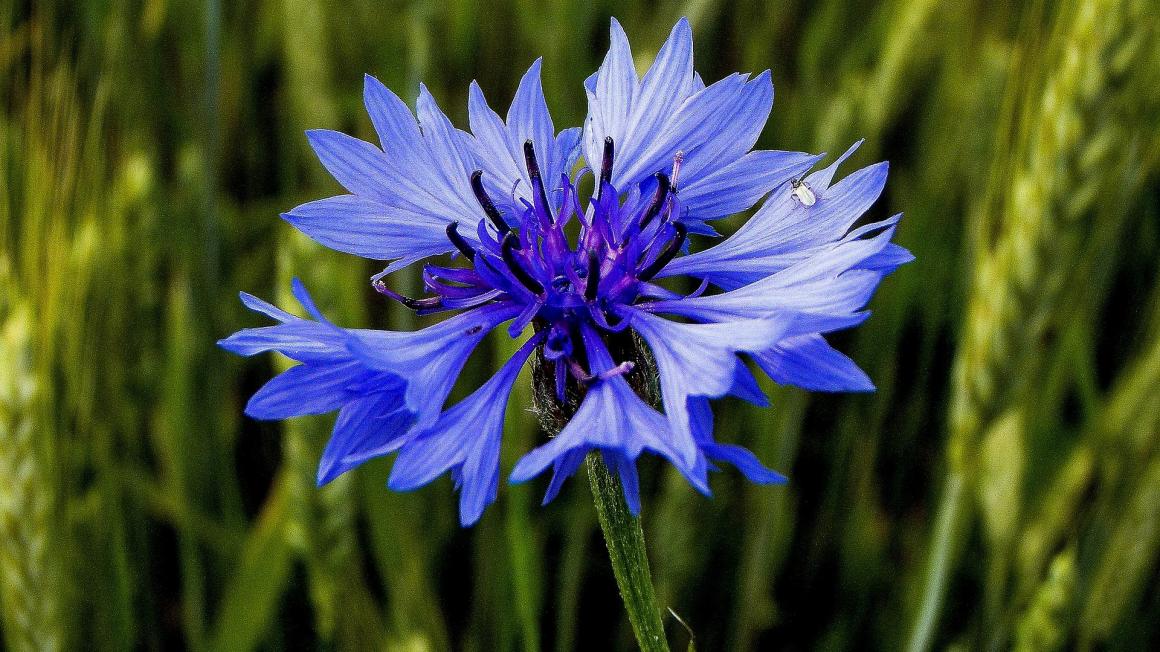 Cornflower: It's an annual to biennial herb with narrow, lance-shaped leaves and flower heads. The heads are usually bright violet-blue.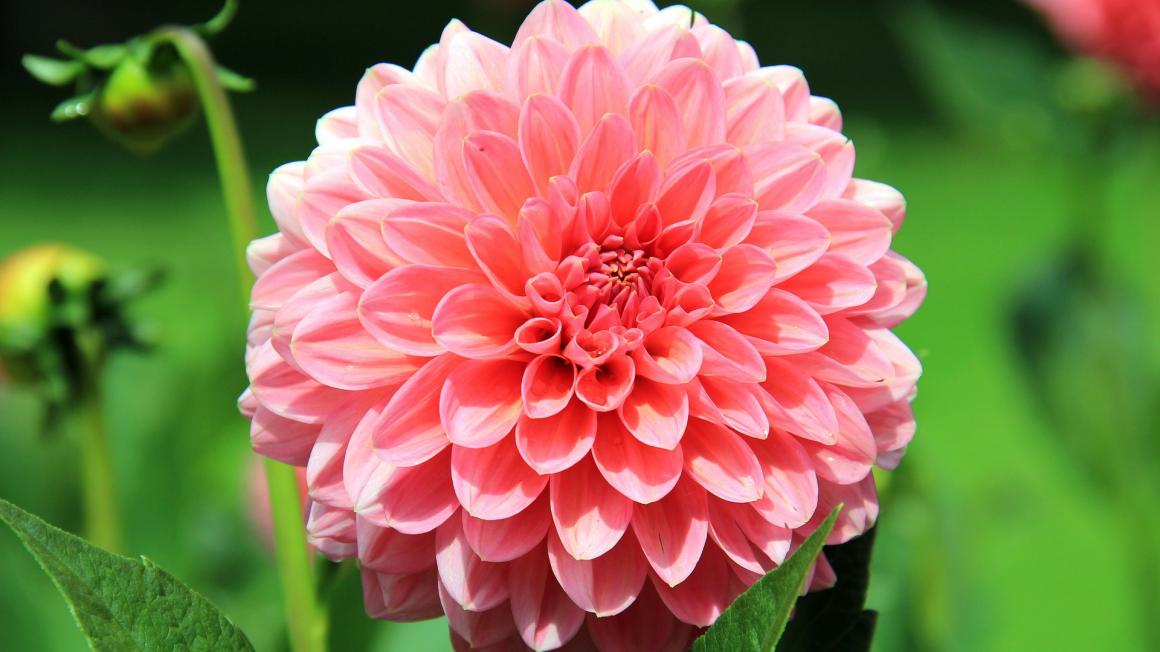 Dahlia: There are 42 species of Dahlias. Within these species, there are several ranges of colours so Dahlias are versatile flowers. New varieties are being bred and grown all the time.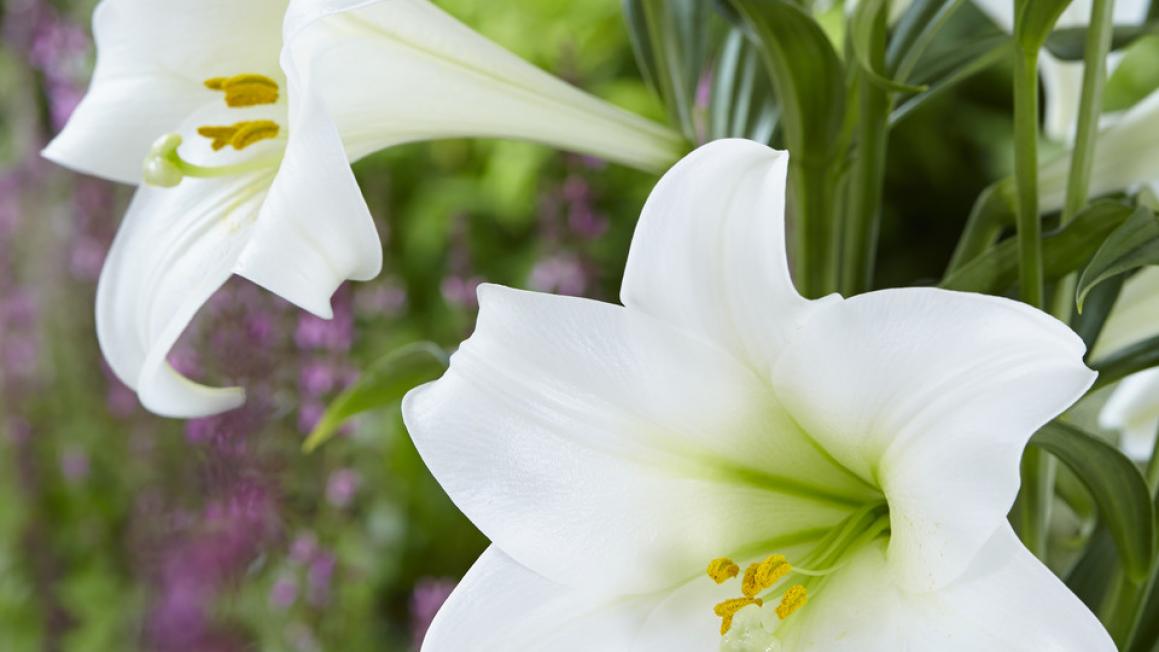 Lily: An oriental lily is a bulbous plant with an inflorescence of large, outward-facing flowers and fleshy leaves. These lilies typically have larger but fewer and more trumpet-shaped flowers than Asiatic lilies.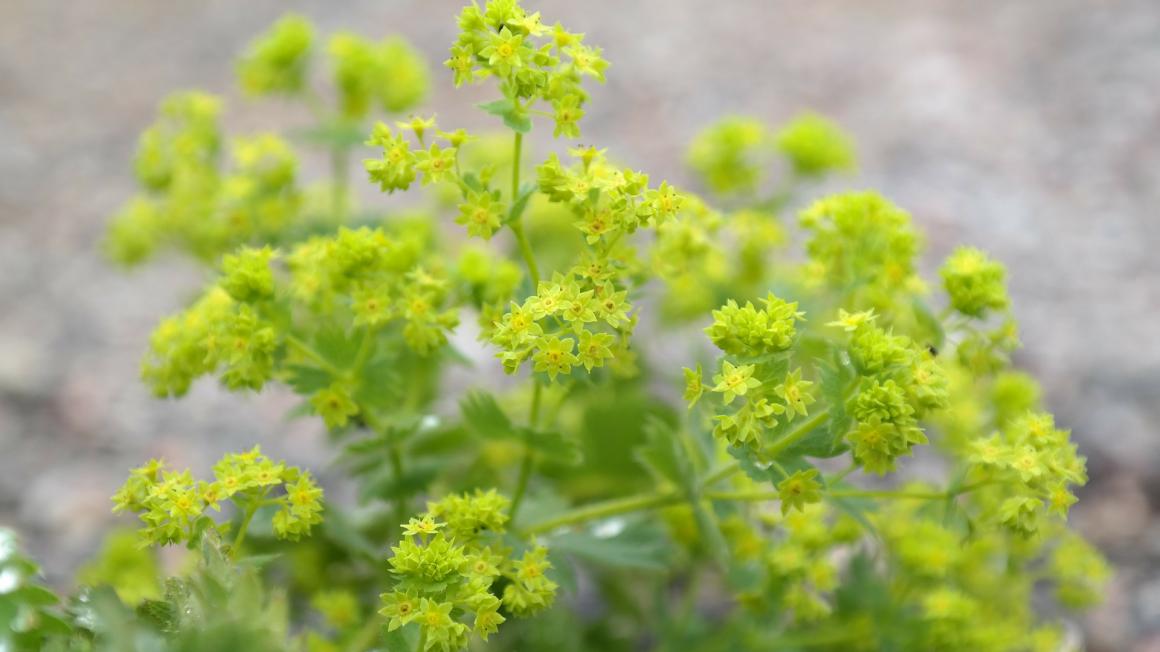 Alchemilla: The two main varieties sold as a cut flower are Alchemilla Mollis and Alchemilla Robusta.
Florismart – a unique digital marketplace that provides a platform for British independent florists to access the very best flowers from the best growers and suppliers, for their customers.
Katie-Jane Hermes – expert Florismart florist provides us with the top 10 British blooms to look out for this month and why we should be making conscious decisions to buy them at our local florists!