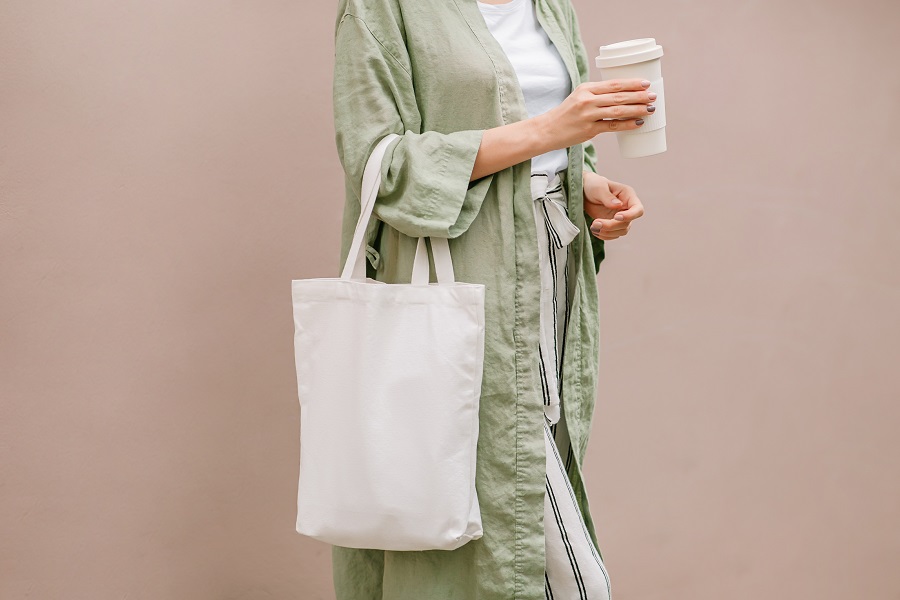 As the name suggests, bags for life are eco-friendly, reusable, and robust – a sustainable way to carry your shopping and a brilliant alternative to plastic bags. What's more, they can be stylish and durable in equal measure as this edit goes to show.
Fortnum's Cool Bag for Life - £15.00
Calling all those who host outdoor feasts and picnics, this cool bag from Fortum's is for you. It's made from a neutral cotton exterior and features an aluminium foil and PE foam lining to keep wine and food cool. The practical carrier dons a print that's inspired by Fortnum's vintage food catalogues in its signature eau de nil shade.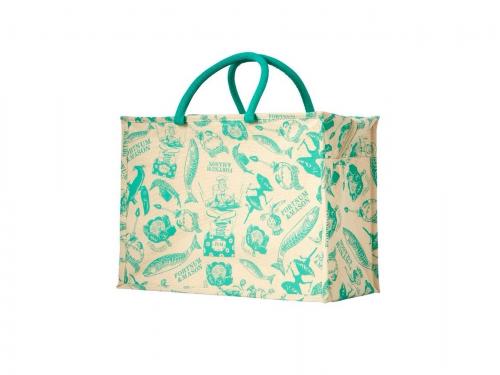 Paxton & Whitfield Tote Bag - £5.00
Brought to you by the oldest cheesemongers, and royal warrant holder, Paxton & Whitfield is its eco canvas bag. A bag that's big enough to fit cheese and wine (W 33cm x H33cm x D12cm) it folds away neatly and makes a great gift too.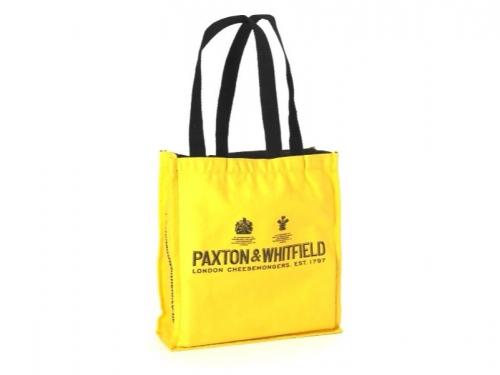 Selfridges Selection Limited-Edition Logo-Print Jute Tote Bag - £4.99
An exclusive Selfridges item, this jute tote bag is a classic. It's made from 100% jute, has an open top and features a graphic red print on the front and reverse and yellow contrasting top handles.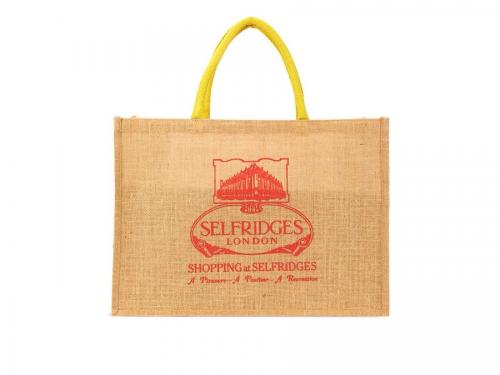 Daylesford Utility Bag - £29.00
Made in India from a cotton and jute woven cloth, this hardy and stylish bag is laminated on the inside making it practical and easy to clean. As for its shape, it is perfectly suited to carrying food upright, or bottles thanks to its strong handles.
Harvey Nichols PoshNosh Foodmarket Bag - £12.95
Heading to the foodmarket? Don't forget the PosHNosh Bag by Harvey Nichols. This fair trade, reusable shopper is robust, reinforced and roomy enough for all your Harvey Nichols foodie and quaffable treats. It's also made exclusively for Harvey Nichols by re-wrap, a not-for-profit co-operative that creates "seed-to-shop" organic cotton, working with skilled but marginalised communities in India.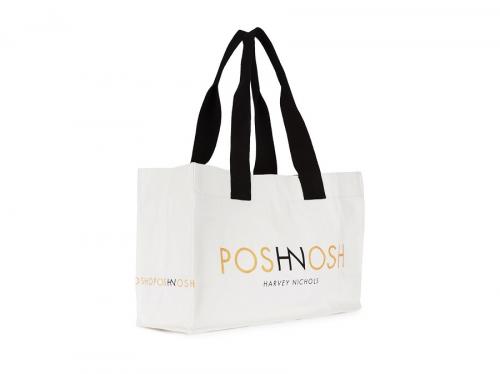 Highgrove Red Jute Shopping Bag (Small) - £5.95
For a rich, bold red reusable bag, this one by Highgrove will do nicely. Adorned with Prince of Wales feathers, Highgrove logo and gold lettering, it's made from long-lasting jute and has sturdy handles, ideal when loading up with heavy items. It makes a stylish and reusable alternative to a plastic bag, and is also available in a larger, natural/purple colourway.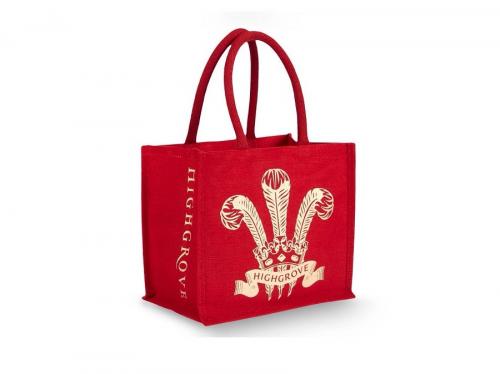 Dukeshill Ham Storage Bag - £5.00
Dukeshill Ham Company, a royal warrant holder of the Queen, not only offers a whole host of delicious meats, there's also a reusable cotton ham storage bag to go with them. A traditional way of storing cooked ham, all there's left to do it add their revered York or Wiltshire variety.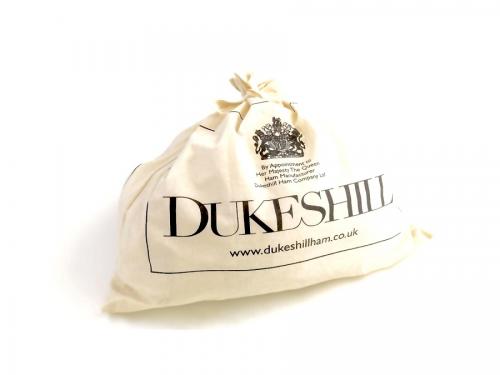 Are you looking for the perfect candidate for a job role within your home? The Lady's powerful jobs board is an absolute essential for anyone seeking a domestic staff vacancy, such as a Housekeeper, Carer, Nanny or a position within a private school such as a Matron. Contact our expert team today: Vanessa.smith@lady.co.uk