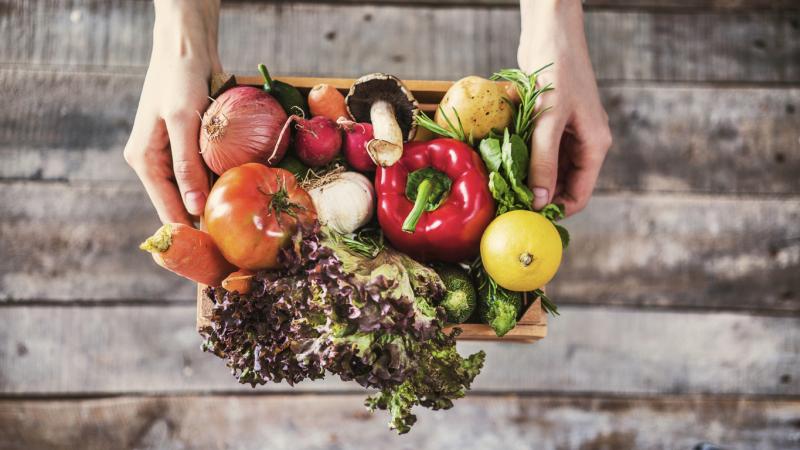 Whether you're creating summer patio displays, sowing crops on the veg plot or allotment, or planting a cutting garden to produce beautiful flowers to pick and bring indoors, there are plenty of exciting projects to start this month.
Gardening and growing your fruit, herbs, crops and cut flowers are beneficial to health and wellbeing in many ways. It's rewarding and productive, provides exercise, and helps feed the family with freshly picked homegrown, organically grown produce – the perfect way to keep you healthy and save money too!
So, get set and grow, with help from the HTA's 'Gardening is Good for You!' campaign, supported by National Garden Gift Vouchers.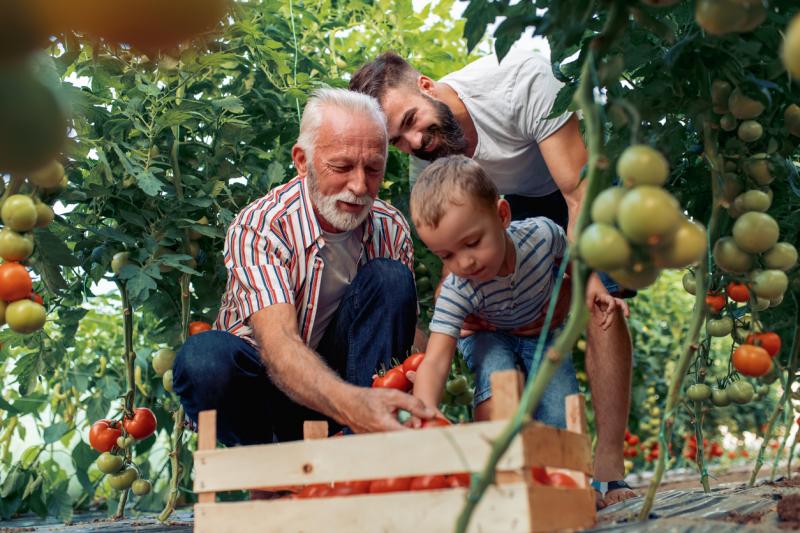 DID YOU KNOW?
Perhaps gardening and growing your own could reduce the million prescriptions for anti-depressants issued every week. Picking your own fruit and crops can give you a harvesting high! Researchers have found that seeing, smelling and picking fruits and berries can release dopamine from the brain's reward centre, resulting in a feeling of mild euphoria and wellbeing.
EAT THE RAINBOW WITH COLOURFUL CROPS
For a healthy balanced diet, aim for a rainbow of colours on your plate – both raw and cooked – as different coloured fruits and crops contain varying beneficial ingredients. For instance, it's anthocyanins that give beetroot, blackberries, red cabbage and purple and blue crops their colour, while the distinctive orange/yellow colour of carrots, peppers and squash comes from carotinoids, used in our body to form Vitamin A.
RED: Tomatoes, Red Onions, Rhubarb Chard, Sweet Peppers, Chillis, Strawberries, Rhubarb.
ORANGE: Carrots, Squash, Pumpkin.
YELLOW: Golden Courgettes and Tomatoes, Sweetcorn, Yellow Beans and Sweet Peppers.
GREEN: Asparagus, Spinach, Peas, Beans, Mangetout, Rocket, Lettuce and salad leaves, Kale, Romanesco, Brussels Sprouts, Cabbage, Cucumber, Pak Choi.
BLUE: Blueberries.
PURPLE: Beetroot, Broccoli, Aubergine, Purple Beans, Purple Asparagus, Red Cabbage, Radish, Kohl Rabi, Plums
WHITE: Cauliflower, Celery, Leeks, Onions, Garlic, Shallots, Spring Onions, Potatoes, Parsnips, Celeriac, Turnip.
PLANTS OF THE MOMENT: PLANTS FOR SUMMER DISPLAYS & CROPS
Now is the perfect time to plan and plant for bright, colourful displays and productive plots.
Flowering plants available now for immediate colour include Nemesia, Poppy varieties, Pinks (Dianthus), Polemonium, and shrubs including Berberis darwinii AGM, choisya, ceanothus, weigela, lilac and many viburnum.
Young plants of many crops including tomatoes, peppers, chillis, cucumbers, strawberries, courgettes and squash can be planted directly into large pots or growing bags in the greenhouse or on a warm, sunny patio.
Dozens of other crops like salad leaves, beans, rocket, spinach, beetroot and carrots can be grown from seed, so check the full range at your local garden centre now.