Home is where the hearth is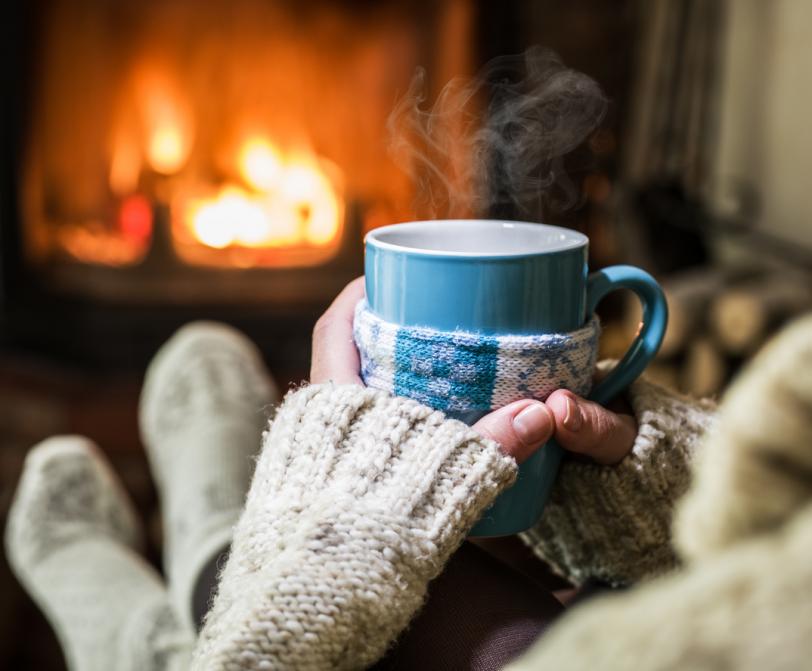 Autumn, with all its golden and ruby glory is a sophisticated and elegant time of year. A time to pull out the black tights, cashmere sweater and a proper coat. It's time to get cosy, take bright cold woodland walks followed by roast beef and apple crumble. A time for wild grey seaside visits, shouting over the wind with one's hair standing on end. The clocks go back and we look forward to the new Sunday night drama. As the leaves turn a magnificent array of burning copper red, saffron and gold, we can take comfort in the one inevitable prediction that is change. We welcome the closing of curtains, of privacy recaptured. The tiresome and seemingly endless application of sun-cream on complaining children or fake tan on forever pale limbs comes to a thankful halt. The greasy flip flops and fussing flies of summer are forgotten. The fire is lit. Summer, the show off season has made way for her grown up sister.
In the 30th November 1933 edition of The Lady, Ffrida Wolfe wrote of the possible decline in popularity of the fireplace. Ffrida said that a 'time may yet come when the hearth, and all the age-old associations that gather round the world, is a dead letter, empty and cold. But that time is not yet. The fireplace, let the heat be what it will, remains a feature in most modern houses, a notable feature.'
Of course, Ffrida was right, and the day still has not come. Today, we covet the hearth as much as then and its value starts to be felt at this time of year as people begin to prepare for the winter months, regardless of other heating options. There are numerous links between comfort and the hearth, not least due to the obvious distribution of warmth. The quintessentially adorable image of a happy family is often depicted with members artfully draped around or below a glowing fireplace. Men like to lean on mantlepieces, looking intellectual or worldly. Romance is a couple lovingly lounging on a sheepskin throw, their eyes glittering from the fire in the hearth. Stockings are hung hopefully between holly and twinkling lights around the mantlepiece on Christmas Eve. Indeed, as Ms Wolfe says, the lit fireplace is almost spellbinding and its appeal overrides all other interior decorations. 'Mankind converges towards the hearth automatically, inevitably. A brave fire – logs and coal together bravest and most extravagant of all – is the first thing noted on entering, no matter how beautiful the hall or drawing room may be. Even with central heating, an open fire is the outward and visible symbol of warmth, cheer and welcome.' Indeed the brave fire holds an enduring love for most of us.