How to Nourish your Menopause
The menopause is a difficult time for many women. Hot flushes, night sweats, headaches, fluctuating moods and lack of sleep can all prevent us from feeling ourselves. The NHS recommends taking supplements to help with some of these side effects, and recent scientific research also suggests that certain vitamins and superfoods can help to calm and reduce the side effects of the menopause.
However, it can be a pain to choke back multiple vitamins each day, especially whilst already feeling run down. Several multi-vitamins are available which are designed for menopausal women, but these can often contain bulking agents, are difficult to swallow and are not really personalised to you.
Truly Personalised Nutrition
Nourished is an innovative new concept which offers the world's first truly personalised nutrition product. By combining patented 3D printing technology and a unique vegan encapsulation formula, Nourished combines 7 different active ingredients into one delicious and sugar free gummy stack.
Consumers can either complete a short lifestyle questionnaire at www.get-nourished.com/thelady to receive a recommendation of vitamins and superfoods best suited to them, choose a specifically formulated 'Life Stack' (such as the Menopure blend) or pick their own preferences. Nourished then 3D prints their selection on demand using only the highest quality ingredients and packs their Nourishments into unique plastic free packaging. Monthly orders are then dispatched directly to the customer's door with less waste, hassle and cost than purchasing all the active ingredients separately.
Natural Nutrition to Help You Feel Your Best
Nourished offer a wide range of 28 active ingredients, all of which are extensively researched and obtained from ethical and wholefood sources. All the ingredients are also sugar free, free from all major allergens and certified by the Vegan Society. Many of these vitamins and superfoods have properties which can help to soothe the symptoms of the menopause and help you to get back to being you.
Ginseng – Recent research has found that this ancient herbal remedy can help to significantly reduce the occurrence and severity of hot flushes and night sweats, improve libido, and even prevent postmenopausal women from cardiovascular disease. It can also help to improve energy levels and is a powerful antioxidant.
Ashwagandha - Cortisol is one of the stress hormones in your body which can increase during the menopause. Ashwaganda is a powerful and natural adaptogen which helps manage menopause symptoms by directly stimulating the central nervous system and working in your brain to reduce cortisol levels. It also helps to reduce stress, inflammation and supports memory and cognitive function.
Resveratrol – A new study was published this year to show the benefits of this natural antioxant for menopausal women aged 45–85 years. The study found that by supplementing resveratrol, postmenopausal women experienced enhanced cognitive function, reduced blood pressure and improved cerebrovascular (blood flow in the brain). Other benefits of resveratrol include helping to slow the signs of ageing and improve hair, skin and nails.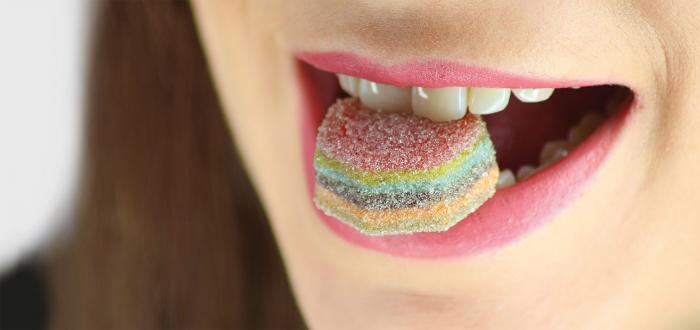 By adding these natural super-foods into your bespoke blend, you can support your body to feel its best during the menopause so you can focus more on what you love. Receive a discount when you subscribe to a personalised blend or purchase the specially formulated 'Menopure' blend. Nourished will 3D print your customised stacks on demand in a vegan gummy gel for higher absorption, optimum efficacy, and enhanced impact.
You're unique and Nourished believes your nutrition regime should be too. They are revolutionizing the nutrition industry with their personalised and pioneering approach; one Nourished stack at a time.