The Lady Shops Online: from special gifts to home buys, our feature will give you inspiration!
One Village Soap
The destroyer of all ailments; an excellent soap for everyone!
onevillage.com 01608 811811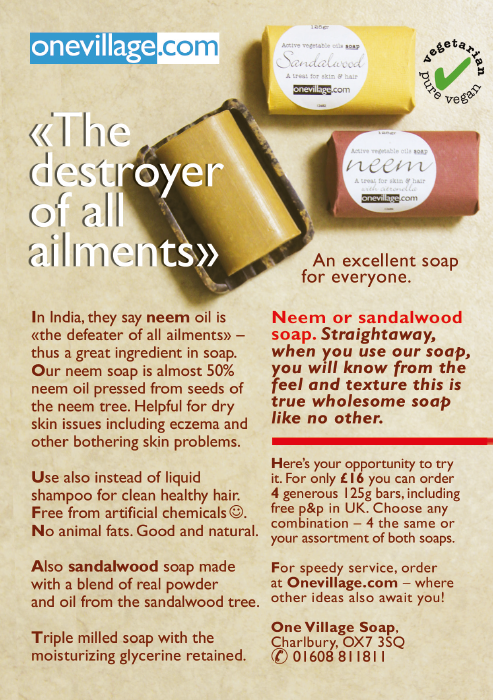 All English Things
Award-winning luxury gifts and homewares made in England.
www.allenglishthings.com 01794 521449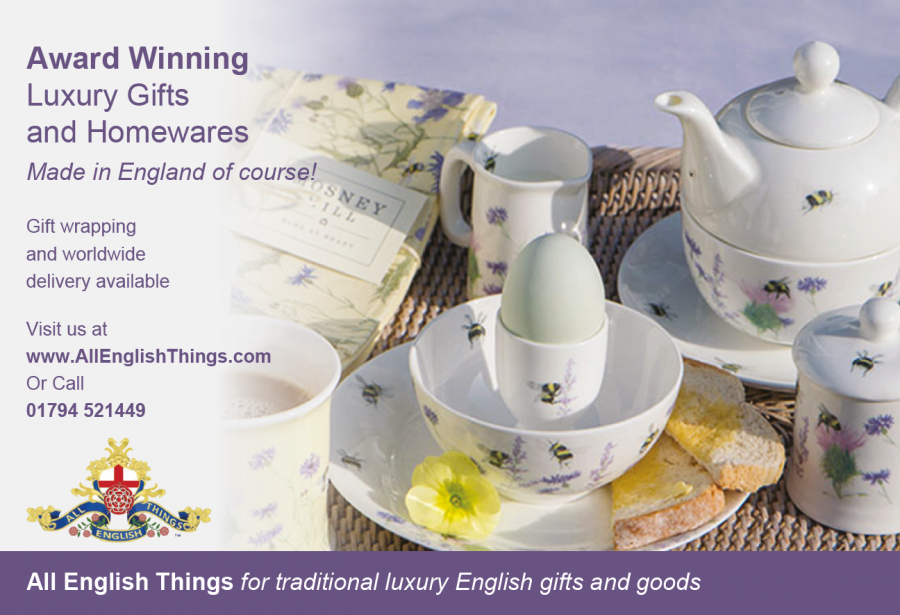 The Alpaca Clothing Co
"The Alpaca Clothing Co, is the brainchild of Joy and Garry, husband and wife from the picturesque town of Penrith, Cumbria. With expecriance of over 20years we are now leading specialist in alpaca garments in the UK. When COVID-19 restrictions hit the UK in March 2020, we had to close our shop doors and focus selling online. Our future sees us staying in the virtual world, selling online and via our catalogue.
Alpaca has many advantages over other natural fibres. It is very silky soft against the skin and doesn't irritate. It is hypoallergenic, it doesn't pill, it is the second strongest to silk and will last for many years. We have had customers visit the centre who purchased an alpaca sweater 20 years ago and still wear it today.
We have a very wide selection of alpaca garments with exquisite knits and beautiful coloured patterns unique to the Alpaca Clothing Co. I am sure anyone new to wearing alpaca will love it, just like we do!
Family is what we know and love and that's why family values are at the heart of everything we do. We think of all our customers as extended family, and take pride in only delivering the best quality alpaca clothing and accessories. We know that we're providing the most wonderful natural fibre, crafted into quality garments that are made to last. Many of our garments are handmade by skilled artisans whose knowledge and techniques have been passed down through generations.
"We're committed to giving a friendly, personal and helpful service. It's more than just a business, it's a lifestyle."
http://thealpacaclothingco.co.uk/ 01768 891440

THE ONLY CHEDDAR MADE IN CHEDDAR!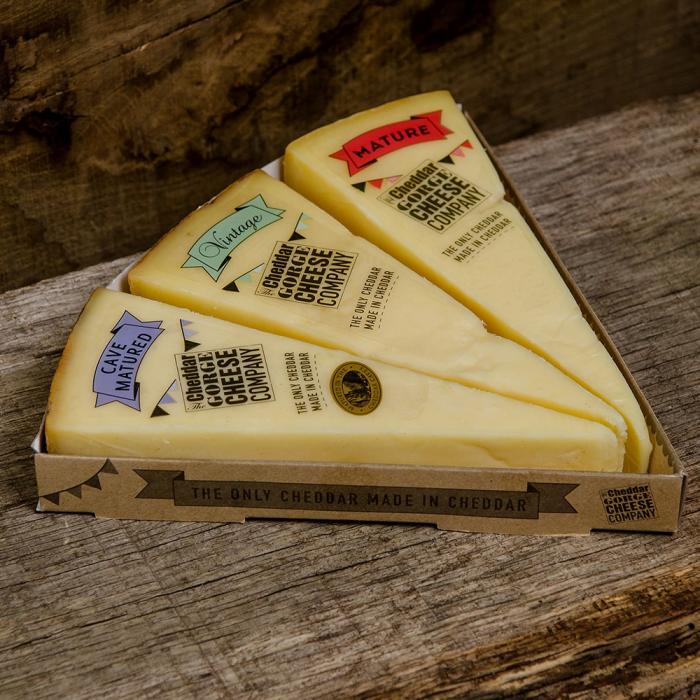 This family business has been producing authentic cheddar in its namesake, the village of Cheddar in Somerset, since 2003.
They make their cheese by hand in open vats, using raw milk from one local farm and long-mature it in cloth – the traditional way. Few people hand-make cloth-bound traditional cheddar these days and the finished result is quite different from the 'everyday' cheddar cheese we are all used to. Strong, long flavours "like cheddar used to taste"
Having won many awards including 'Best Cheddar in Show' at the World Cheese Awards & 'Best Cheddar' in the British Cheese Awards, in 2019 their 24-month matured Vintage Cheddar won 'Highly Commended' in the Great British Food Awards: 'You cannot beat a good cheddar and this one is delicious. Slightly crumbly and full of flavour' Marcus Wareing – Judge.
And don't forget - The quality of their customer service is as important as the quality of their products!
Phone: 01934 742810
Website: cheddaronline.co.uk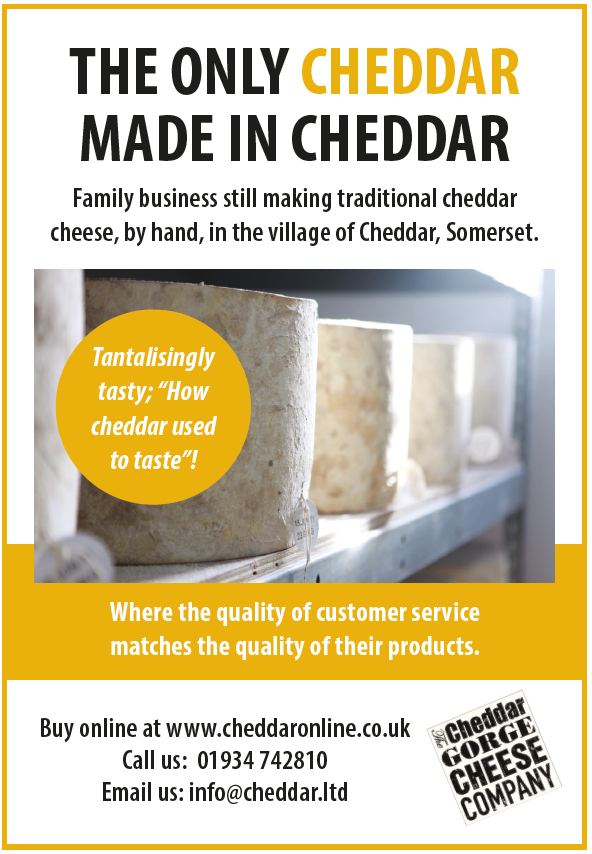 Cocoon Raincoats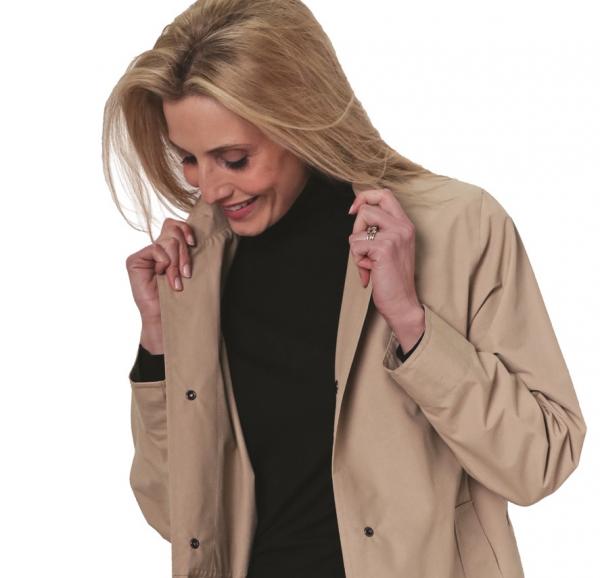 At last, a proper raincoat!
If you are looking for a raincoat which is really waterproof (and stylish) look no further. Cocoon have been making proper raincoats for men and women since 1985. And not just raincoats. Cocoon also specialises in making coats in other fabrics which repel water – showerproof Austrian loden coats and waterproof tweeds woven in Yorkshire.
Cocoon raincoats are lightweight, waterproof, breathable and machine washable. The concept has always been simple – beautifully made coats which are elegant as well as practical. There are styles to suit every body shape, size and height.
The range of colours is amazing – thirteen! Anything from an eye-popping hot pink and sea green through muted, classic neutrals to smart navy and black. You can add a detachable, wool-rich lining for extra warmth and versatility. A range of matching, waterproof hats and detachable hoods are also available.
The waterproof fabric is unique to Cocoon. It is cotton-rich (80%) with a polyurethane coating on the inside and a stain resistant outer coating. The coats are machine washable and only need reproofing after several years.
Cocoon also make the ultimate overcoat for men and women in a gloriously soft and warm loden cloth of pure merino wool. The styling is sleek, simple but classic and the contrast colour accent makes it really eyecatching.
Perhaps the best news yet is that all Cocoon coats are made to order. Many of us are not a standard size so we can't buy off the peg without compromising on fit or having alterations done. Cocoon has always a made-to-measure service with a full money-back guarantee which takes all the risk out of ordering a coat. All you have to do is provide two or three simple measurements and Cocoon's expert seamstresses will make you the perfect coat.
This small family business is owned by Philip and Jenny Bezencenet. Their delightful workshop and team of skilled seamstresses are based in the North Oxfordshire countryside. In non-Covid times Cocoon welcomes visitors to the workshop but now relies more on orders via the website, phone and mail.
https://cocoon-online.com/ 01869 337770