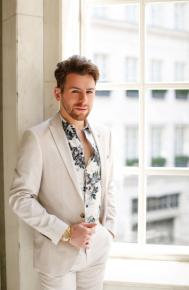 This week's Christmas gift guide comes straight from The Lady's favourite blog, Rollinson London. As a result of his uncanny knack for spotting photographic opportunities, The Rollinson London was founded by Nathan Rollinson which lead to his role of becoming a full-time blogger, since 2015. The London-based travel and lifestyle blogger thrives on exploring his stylistic cravings; an uber chic and classic, ever evolving mix of sophisticated and playful. As a young professional, Nathan truly aims to inspire the everyday life of men and women with elevated yet approachable styles through every aspect of their lives; fashion, beauty, interiors, entertainment and travel.
We are delighted he has curated this week's Christmas gift guide For Him....Indulge and enjoy!
Aspinal of London Large Cabin Case
Perfect luggage for travel companion for jetting off on a city break, the roll-along Large Cabin Case is handmade from the finest Tan pebble textured Italian calf leather and luxuriously lined with Aspinal's signature silk lining.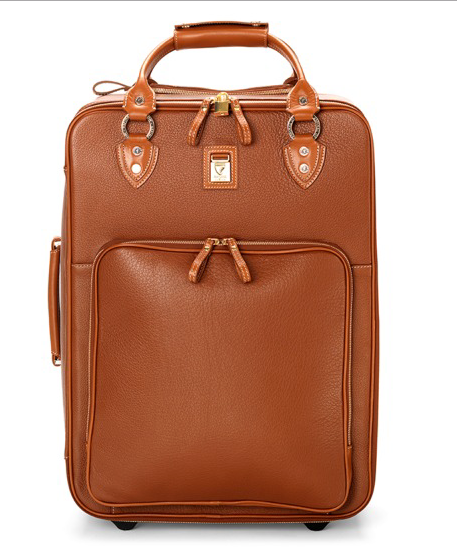 Mulberry Large Tech Pouch
£295 www.mulberry.com
Stay organised with this practical zipped Tech Pouch, crafted from classic veg tanned leather loved for its timeless quality and to keep your briefcase/bag more organised.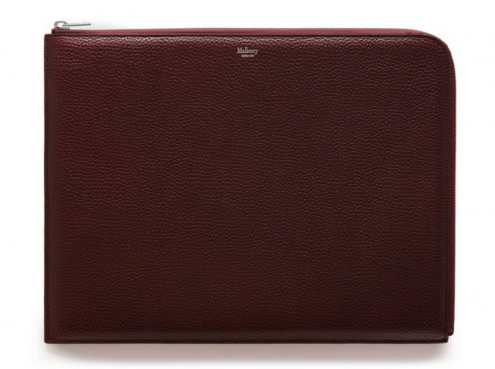 Manolo Blahnik Carlton Slippers
Exquisitely hand made in Italy, these Carlton slippers from Manolo Blahnik will polish your finest tailoring with flair. Imagined in sumptuous plush velvet and detailed with one of the label's unmistakable brooches lavishly embellished, perfect fit for exquisite soirée.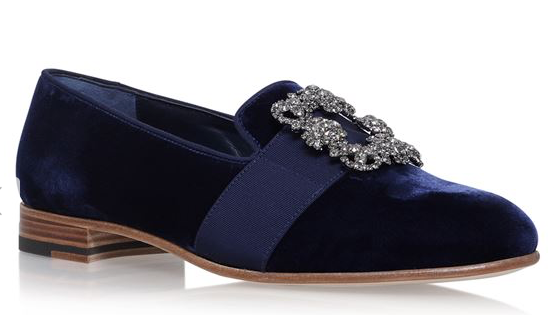 Olympus Camera
£1149 www.johnlewis.com
Finished with fine vintage charm, Olympus' Pen F culminates 80 years of excellence. With its retro body and state-of-the-art features, this magnificent camera marries old and new like never before. Capture the special moment with your family, friends and love ones.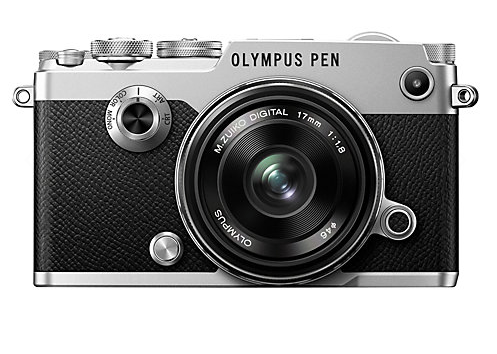 Laurent Perrier Grand Siécle
Grand Siecle is a blend of pinot noir and chardonnay, with the latter being slightly dominant. The grapes are supplied by twelve of the most prestigious crus or villages, all of them Grands Crus classified at 100%, such as Ambonnay, Verzenay, Mailly, Avize, Cramant, Chouilly and Le Mesnil-sur-Oger. Within the vineyards of these crus, only the very best plots are selected, as are the finest musts from the pressings. The blended wine is then aged for about 5 years. Time to cheers in style with this sophisticated bubbly.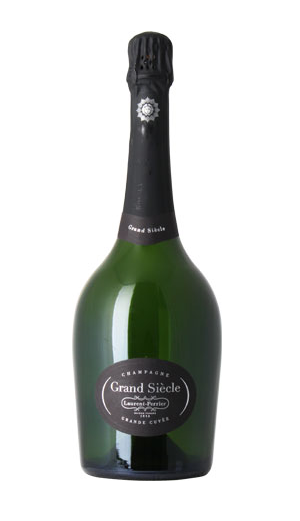 Cartier Tank Watch
£8750 www.cartier.co.uk
A classic statement to wear all year around. Tank Louis Cartier watch, small model, quartz movement. Cased in 18K yellow gold, beaded crown set with a sapphire cabochon, silvered grained dial, sword-shaped hands in blued steel, mineral crystal, alligator-skin strap with ardillon buckle in 18K yellow gold. Wear something sentimental and bring the timeless touch. A special way to celebrate the New Year Eve.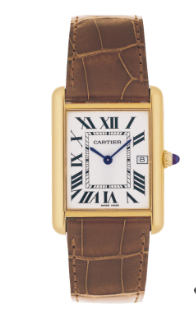 Roja Perfume- Elysium
£225 www.rojaparfums.com
Only the heroic and virtuous are destined to achieve the life they desire, so each ingredient within this scent was chosen to emulate this rare strength of character. Legends of perfumery including Vetiver, Ambergris and Leather combine within this elixir of pure valiance - A scent created for a man who needs no help in reaching his Elysium, his paradise...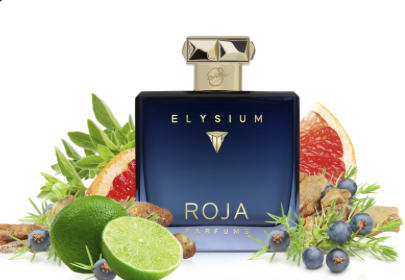 Orient Express
From £585 www.belmond.com
The Venice Simplon-Orient Express is the most storied set of carriages in the world. It promises to take you not just across Europe, but to transport you back in time. With its polished wood, sumptuous upholstery and antique fixtures, the train epitomises the glamour and elegance of the Golden Age of travel. Yet you will need to travel in style from London within variety of destinations in Europe.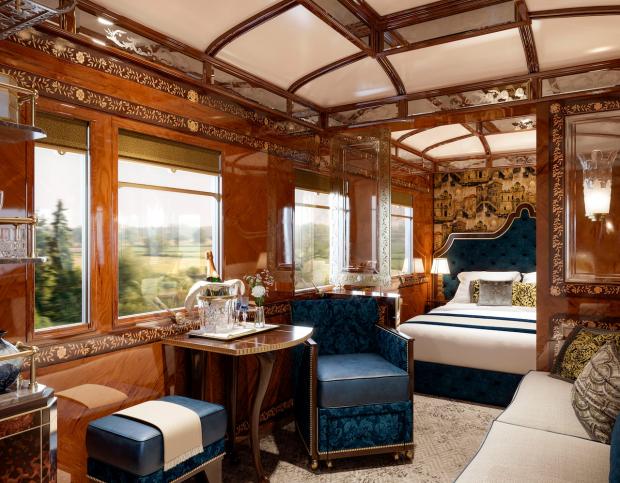 New & Lingwood Coat
The Navy Wool Cashmere Double-Breasted Coat is an exquisitely tailored coat made from an exquisite wool cashmere mix which was woven by the luxury woollen mill, Piacenza, in Italy. A wearable coat to wear with any style over the winter months.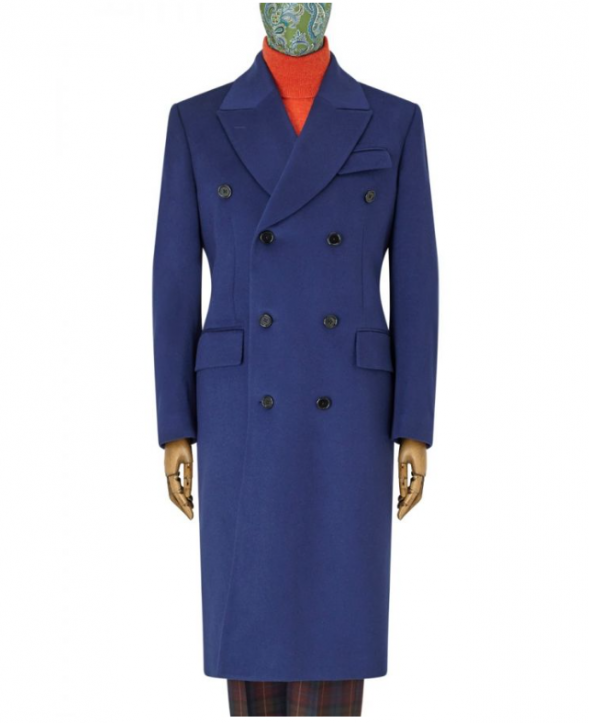 Ralph Lauren Champagne Saucer
Featuring elegant beveling, the Edwardian-inspired Dagny Champagne Saucer is made by one of the leading mouth-blown and hand-cut-crystal facilities in the world. Did you hear? Champagne is waiting!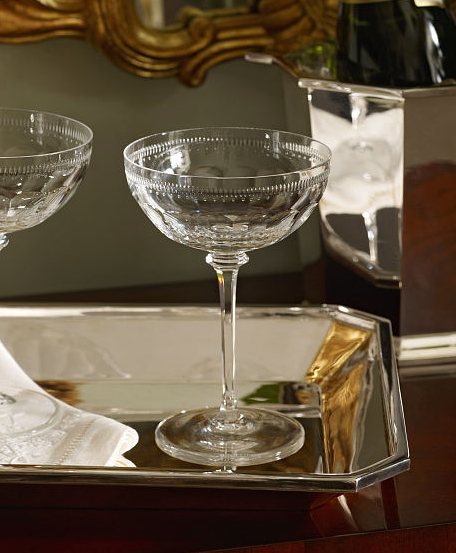 To see more of Nathan's exciting and stylish adventures please visit www.therollinsonlondon.com