Book Reviews: 31 October
OUT NOW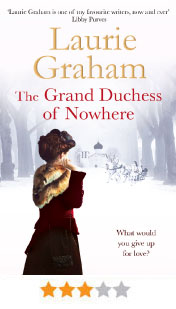 THE GRAND DUCHESS OF NOWHERE by Laurie Graham (Quercus, £19.99; offer price, £17.99)
Princess Victoria Melita, or 'Ducky', granddaughter of Queen Victoria, is the protagonist and narrator of this sweeping historical novel. Hailing from British and Russian royalty and born in the late 19th century, her destiny is marriage and playing her expected role within the monarchy. But with an independent spirit and huge capacity for love, as war and the Russian Revolution unfold, her resolve will be tested.
This subject matter is promising: the book's strongest point is its insight into the lives of Russian nobility. Ducky's relations and their many idiosyncrasies are well described. But the first-person narrative is hampered by its impassive tone: Ducky is often difficult to empathise with, and her reactions do not fully convince.
She is, however, a very suitable protagonist for a narrative set in these turbulent decades. Her links with several countries, with honour and disgrace, privilege and exile, make for a wide-ranging view. An engaging and entertaining read.
PW
---
NEWS FROM TARTARY by Peter Fleming (IB Tauris, £12.99; offer price, £11.69)
The 1930s were both the heyday and the last hurrah of the gentleman adventurer, with that peculiarly British blend of charm and erudition, self-assurance and self-deprecation.
A special correspondent for The Times and brother of Ian, the James Bond author, Peter Fleming belonged to this dashing breed, and his renowned 1936 travelogue makes a welcome return to print in the UK.
With China in revolutionary turmoil and Stalin's Red Army on the march, not to mention a distinct lack of preparation and planning, his proposed journey across the roof of the world from Peking to Kashmir was considered impossible at the time. But thanks to fortune, fortitude and the unstinting support of his rather more competent companion Ella Maillart (this is as much her story as his), Fleming enjoyed what he admitted was 'undeserved success'.
Packed with insight, adventure and dry humour, this book confirmed Fleming's place in the canon of great travel literature.
Richard Tarrant
---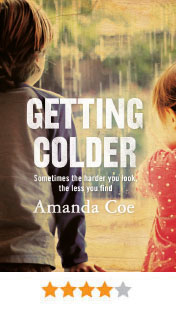 GETTING COLDER by Amanda Coe (Virago, £14.99; offer price, £13.49)
The Bafta award-winning screenwriter is back with a humorous and insightful novel.
A fierce young playwright during the 1980s, Patrick is now past his heyday – he suffers from writer's block and a whisky problem. And he is left alone in a crumbling house after the death of his wife Sara, who decades ago deserted her two children to become Patrick's wife and muse.
As Patrick struggles to cope with his loss, Sara's grown-up children turn up with the questions they have pondered all their lives: What was she like? Why did she leave?
This unflinching portrayal of strained relationships is painful and funny by turns.
Jaz Elizabeth Crocker
---
BOOK OF THE WEEK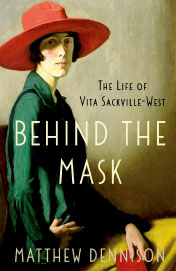 A complex character BEHIND THE MASK: THE LIFE OF VITA SACKVILLE-WEST by Matthew Dennison (William Collins, £25; o€ffer price, £21.50)
Aristocrat, celebrated writer and gardener of Sissinghurst fame, Vita Sackville-West was an immensely complex character that positively invites interpretation as a biographical subject. With a mercurial personality that swung between wanderlust and reclusiveness, melancholy and contentment, and her passionate, controversial relationships with women, Vita's life presents a glittering tableau that will fascinate the scholar and general reader alike.
In Matthew Dennison's intimate new biography, the first to appear in 30 years, the chronology darts lightly back and forth as he alternates between a linear and an episodic structure. Symbolism is used to great e€ffect to capture Vita's character, giving enticing glimpses of the alter egos she imagined for herself – part of the reason why she became the inspiration for Virginia Woolf's novel, Orlando. Dennison chooses words very precisely when quoting from sources, many of which are Vita's own novels and poems.
His subject's wildly romantic nature comes across powerfully through such imagery and – most poignantly – as Dennison recounts her grand but solitary childhood at Knole House, her many a€ airs, her attitude to a changing world and, above all, the enduring bond between Vita and her husband, Harold Nicolson.
A splendid biography of a splendid character.
Phillippa Williams
---
COFFEE TABLE BOOK
AUDREY HEPBURN. PHOTOGRAPHS: 1953-1966 by Bob Willoughby (TASCHEN, £27.99; offer price, £25.19)

Ever since he took his first picture of a young Hepburn as a new arrival in Hollywood in 1953, the celebrated portraitist fell under her spell. He continued to photograph her throughout her career, and she became his favourite subject – no mean feat when others included the likes of Marilyn Monroe and Elizabeth Taylor. This book brings together his iconic images of the star and more intimate portraits that capture her behind the scenes, interacting with actors and directors, or at home.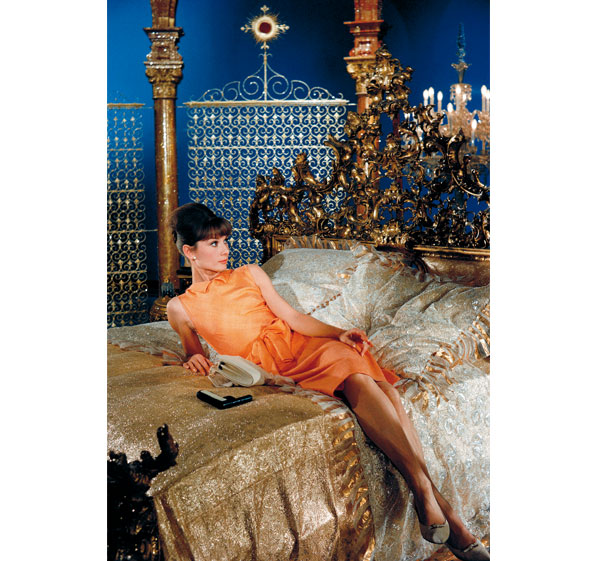 Each image is startling and fresh, as if he never tired of looking at her spellbinding beauty and charm. And neither do we.
Juanita Coulson
---
PAPERBACKS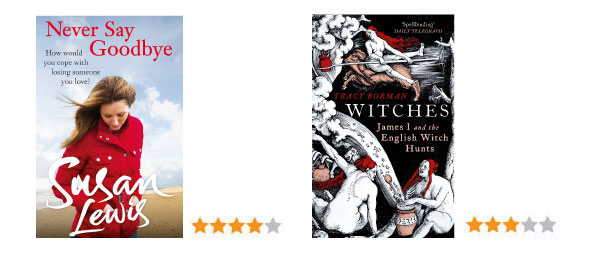 NEVER SAY GOODBYE by Susan Lewis (Arrow Books, £6.99; offer price, £6.64)
Lewis's latest novel grapples with the effects of cancer on the lives of two very different women. Lewis is herself a supporter of the charity Breast Cancer Care, and the story that unfolds through her characters Josie and Bel brims with insight and feeling – it will resonate with anyone whose life has been touched by the virulent disease.
Achingly sad in parts, it is a spellbinding story of friendship and inner strength.
Lilly Cox
WITCHES: James I And The English Witch Hunts by Tracy Borman (Vintage, £8.99; offer price, £8.54)
The popular belief that medieval society hunted down old ladies for witchcraft is untrue. It wasn't until the civilised, post-reformation 1600s that James I imported the European craze for persecuting sorcery suspects to England.
Borman tells the story of how the Earl of Rutland prosecuted Joan Flower and her two daughters for using witchcraft to bring about the death of his son. The three women, who became notorious as the witches of Belvoir, suffered torture and execution at the hands of a misogynist society. The author convincingly describes the persecution of these and other women as the result of contemporary social and political events. But her uncritical blending of English and European sources over a century means there is much conjecture in her narrative. A compelling read, if lacking in rigour.
Stephen Coulson
---
ALSO ON THE SHELF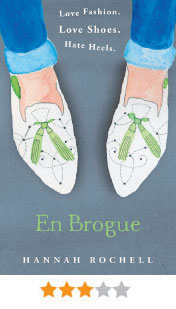 EN BROGUE: LOVE FASHION, LOVE SHOES, HATE HEELS by Hannah Rochell (Saltyard Books, £10; offer price, £9.50)
From Derbys to penny loafers, this charming little book celebrates the underrated beauty of flats, with beautiful illustrations and interesting facts. Well timed, as brogues are having a fashion moment. Style gain without the pain.
JC
---
3 GREAT BOOKS: SET IN TUDOR ENGLAND

WOLF HALL by Hilary Mantel
ELIZABETH AND ESSEX by Lytton Strachey
THE OTHER BOLEYN GIRL by Philippa Gregory
---
AUDIO BOOK OF THE WEEK
A SLIGHT TRICK OF THE MIND by Mitch Cullin (Whole Story Audiobooks, £18.37; offer price, £16.99)
Fans of Sherlock Holmes will enjoy this imaginative sequel, in which the retired sleuth revisits a case that will test his powerful mind and make him unpick the ultimate mystery: himself.
JC
---
NO PLACE LIKE HOME
Two new books explore our changing relationship with the houses we call home. By Juanita Coulson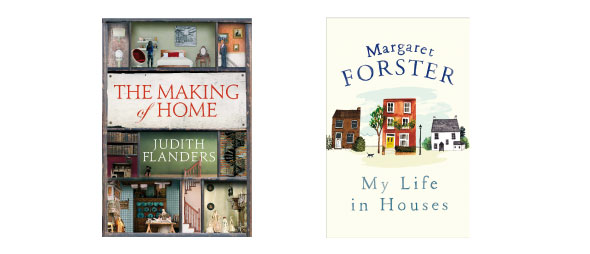 'There is no place like home': we think of this as a self-evident truth. But what we mean by 'home' has changed dramatically through the centuries. This is the starting point of
The Making Of Home: The 500-Year Story Of How Our Houses Became Homes by Judith Flanders (Atlantic Books, £20; offer price, £18)
, a study of the shifting meanings of home in Northern Europe and America, from the 16th century to the 20th.
Looking at literature, fine art and historical sources – from the Dutch masters to Rousseau and lifestyle photography – Flanders charts the development of domestic interiors and habits, real and imagined, showing how our ideas of home are as much the product of economic history as of climate and culture. Particularly interesting is her account of 'invisible furniture': humble, everyday items that are absent from visual or literary representations, but can tell us a lot about how people lived.
In
My Life In Houses (Chatto & Windus, £14.99; offer price, £12.99)
Margaret Forster takes a more personal angle, exploring her relationship with the various buildings where she has lived and visited, and their influence on her life. Her warm and vivid prose takes us from the Carlisle council house where she was born, via student lodgings in Oxford, her first London flat and interludes in the Mediterranean and Cumbria, to her current London home. A meditation on our emotional connection with houses, it is also a perceptive portrayal of changing domestic life in 20th and 21st-century Britain.
---
THE LADY BOOKSHOP
Order by phone 0843-060 0035
Online
www.theladybookshop.com
By post Send your cheque, payable to The Lady Bookshop, to: The Lady Bookshop, PO Box 69, Helston TR13 OTP