Book Reviews: 7 November
OUT NOW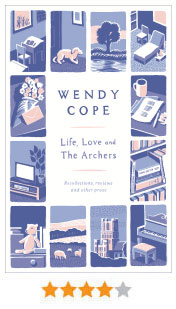 LOVE, LIFE AND THE ARCHERS: Recollections, Reviews And Other Prose by Wendy Cope (Two Roads, £16.99; offer price, £15.99)
One of the nation's best-loved poets, Wendy Cope has raided her archives for a round-up of articles, interviews reviews and unpublished autobiographical writings. The nononsense honesty, sharp insight and humour of her poetry are evident in her prose too, as is the deceptive simplicity of her language: never overwrought, it has a thoughtful precision and unselfconscious elegance.
Her themes range from marriage and civil partnerships to psychoanalysis and the agonies of appearing on television chat shows. The pieces, including columns from the Guardian and The Spectator, have aged well: although most are from the 1980s and 1990s, they are still fresh and relatable. But television reviews from the 1980s have little appeal unless you can remember the programmes.
Most fascinating are her insights into how she found her voice and identity as a poet: a fruitful metamorphosis from timid daughter and schoolteacher to self-assured writer. The writer's life, with its procrastinations, relentless perseverance in the face of commercial failures, and constant perfecting of one's craft, is also portrayed with her signature blend of self-deprecation and wit.
Juanita Coulson
---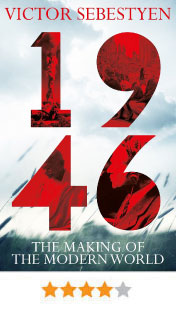 1946: The Making Of The Modern World by Victor Sebestyen (Macmillan, £25; offer price, £22.50)
This wide-ranging work takes a global look at the signifi cance of world events in 1946 – described by the author as a 'bipolar year'. Chronicling how decisions taken more than 50 years ago still affect our lives today, it is a gripping read.
Events such as the declaration of the Cold War, power struggles in China and the last days of the Raj are carefully analysed, while historical documents, including Stalin's notes from the Potsdam Conference, add depth.
The book's strength lies in its blend of panoramic view and forensic eye for detail: we learn of Hungary's infl ation running at a shocking 158,000 per cent a day and Germany's soaring homeless figures, while post-traumatic stress disorder, suffered by most refugees, was not yet a recognised condition. It was a pivotal year of political chaos and economic instability. It takes someone with Sebestyen's skill as an historian and journalist to give such a coherent and absorbing account.
Elizabeth Fitzherbert
---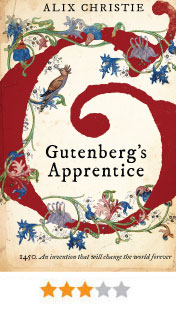 GUTENBERG'S APPRENTICE by Alix Christie (Headline Review, £13.99; offer price, £12.59)
In a hot, uncomfortable workshop in 15thcentury Germany, Peter Schoeff er witnesses a great marvel: the new phenomenon of printing with movable type. The scribe-turnedprinter is among those who assist Johann Gutenberg in producing what became known as the Gutenberg Bible, while his adoptive father finances the venture.
In this enticing debut, Alix Christie, herself a letterpress printer, has researched early printing methods scrupulously. The quivering concentration surrounding every cast metal letter is palpable, while three men, addicted to their task but wary of each other, change the future of the written word forever.
Philippa Williams
---
BOOK OF THE WEEK
Masterful miniatures THE AMERICAN LOVER by Rose Tremain (Chatto & Windus, £16.99; offer price, £14.99)
Rose Tremain is perhaps best known as a novelist, but as this collection demonstrates, she is a distinctive and brilliant short story writer, too.
Opening with the tale of a young woman and her devastating a air with a much older man, we then move to Russia in 1910, where a stationmaster encounters the dying Tolstoy, and 1930s Cornwall, where we meet the real Mrs Danvers.
Sophisticated, witty and disturbing, these are tales of desire and loss, of moments in which we are made and undone, and even the briefest of them – for example, Man In The Water, which transports us to 19th-century Yarmouth – is memorably suggestive. Has a drowning man being spotted in the waves, or is the †figure the embodiment of other forces?
The sensuality of Tremain's writing has often been remarked upon and is one of the great pleasures of this volume, the title story of which was recently shortlisted for the BBC National Short Story Award. But there is nothing blousy or indulgent about Tremain's prose – quite the opposite. Her sentences have an arrow-like quality that strikes to the heart, and as a the master of the form, she knows exactly what to leave out. The result is a superb collection that will leave you hungry for more.
Stephanie Cross
---
COFFEE TABLE BOOK
REVEAL: Interior Design As A Reflection Of Who We Are by Harriet Anstruther (Clearview, £30; offer price, £26)


This is not your typical interiors book. One of Britain's most acclaimed interior designers, Anstruther warns us early on that her book 'isn't going to teach you anything'. Rather than a prescriptive set of design maxims, this is an invitation to explore style ideas, and a fascinating enquiry into how our living spaces articulate our deepest desires and fears.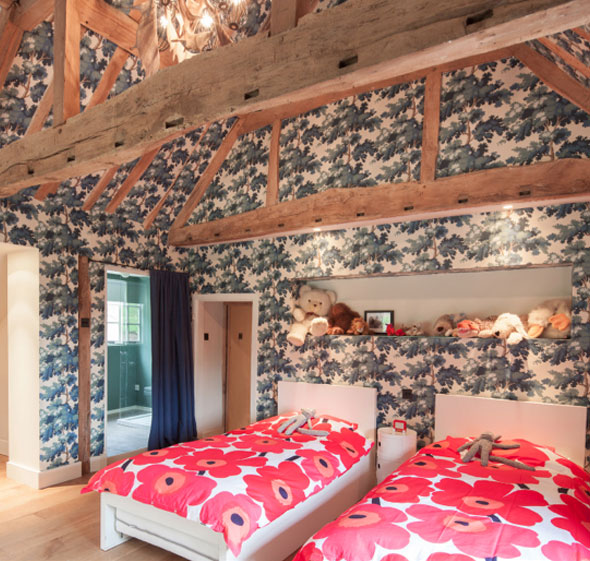 Images of the author's most striking interiors sit alongside a kaleidoscope of influences, from literary quotes to personal memories and snapshots, in what amounts to a visually and intellectually inspiring mood board. JC
---
PAPERBACKS

THE HOME‰MAKER by Dorothy Canfield Fisher (Persephone Books, £9; offer price, £8.55)
Fisher's masterful novel is just as thoughtprovoking now as it was when it was first published almost a century ago.
The Knapp family, like most others, has a breadwinner and a homemaker. But in this particular instance, Eva is the unlikely breadwinner while her husband, Lester (after being crippled by an accident) is the homemaker.
Far ahead of its time, this intelligent book explores the reversal of traditional gender roles, parenthood and partnership – themes that are more relevant today than ever.
Helena Gumley-Mason
THE JANE AUSTEN RULES: A Classic Guide To Modern Love by Sinéad Murphy (Melville House, £9.99; offer price, £9.49)

In an entertaining self-help manual that analyses Jane Austen's attitudes to romantic relationships, Murphy turns the controversial dating guide The Rules on its head by comparing its ideas to the behaviour of Austen's heroines.
Murphy's own rules include Be A Woman, Not A Girl, and the unambiguous diktat: Reader, Marry Him!
Elizabeth Bennet, for example, takes the driving seat in her initial conversations with Mr Darcy (verboten in The Rules, but just what Murphy believes should happen).
Sharp, to the point and with a feminist slant, the book might not suit everyone but it is absolutely an amusing must-read for Jane Austen fans.
Rebecca Maxted
---
ALSO ON THE SHELF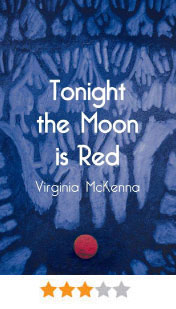 TONIGHT THE MOON IS RED by Virginia McKenna (Muswell Press, £7.50; no offer price available)
The star of Born Free and animal welfare and conservation campaigner has published her first volume of poetry. Poignant and well crafted, her accessible poems celebrate her love of nature, but some also strike a personal chord.
Jaz Elizabeth Crocker
---
3 GREAT BOOKS: ABOUT FIELD SPORTS

JORROCKS' JAUNTS AND JOLLITIES by R S Surtees
THE COMPLEAT ANGLER by Izaak Walton
HUNTING SKETCHES by Anthony Trollope
---
THE LADY BOOKSHOP
Order by phone 0843-060 0035
Online
www.theladybookshop.com
By post Send your cheque, payable to The Lady Bookshop, to: The Lady Bookshop, PO Box 69, Helston TR13 OTP