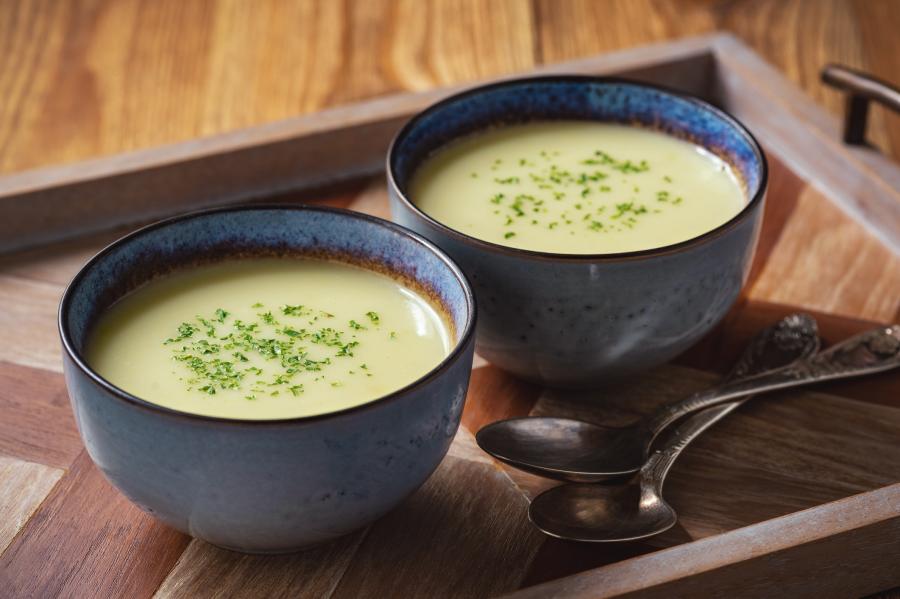 By Lucy Boulton
A huge part of healthy eating comes down to having time to prepare food from scratch and knowing what goes well together.
Seasonal supply is also a huge bonus and should be utilised as much as possible depending on where you live.
I've put together two of my current favourite soups that I'm making at least once a week for a nutritious, warming boost. They are quick and easy to prepare – from veg cupboard to bowl in forty minutes!
Celeriac, parsnip and cavolo nero soup
Time Prep 15 minutes Cooking 25 minutes
Ingredients (serves 4)
1 clove of garlic (I use two as I can't get enough of garlic!)
1 large yellow onion, sliced
3 parsnips, peeled and chopped into small chunks
½ medium sized celeriac, peeled and chopped
Two small potatoes, peeled and chopped
6 leaves of cavolo nero, washed and chopped
Couple of sprigs of fresh thyme
1 vegetable stock cube with 700ml hot water
Black pepper
½ tsp turmeric
1tbsp avocado or coconut oil
The process
Add the oil to a deep pan, fry off the onions and garlic
Add all vegetables except the cavolo nero
Pour in the stock and mix well bringing to the boil
Add the turmeric, thyme and black pepper and turn down to simmer, stirring occasionally
Add the cavolo nero, stir and cover with a lid for a further 15 minutes
Remove from heat and allow to cool before blending with a hand blender or keep it chunky and have as more of a broth with a side of sourdough.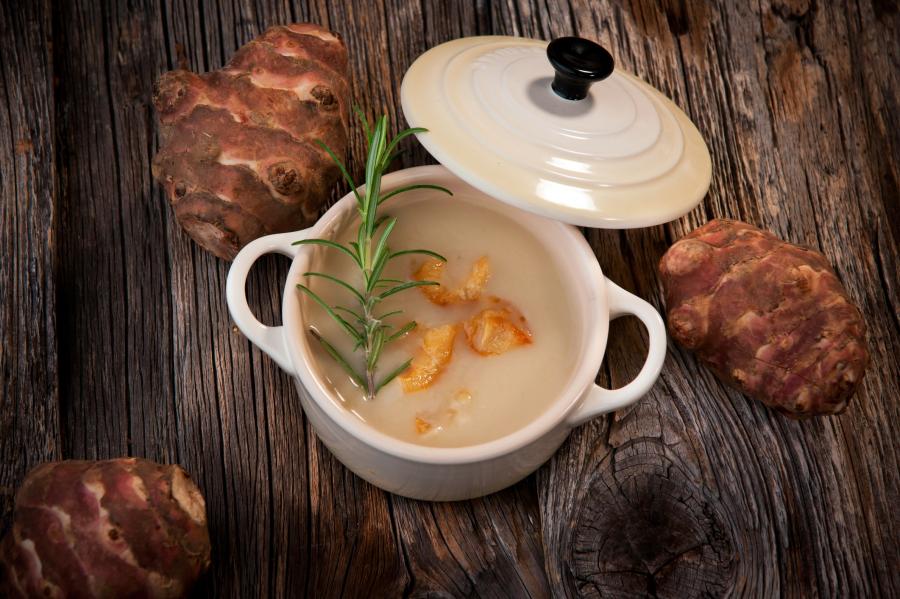 Mushroom and Jerusalem artichoke soup
Time prep 15 minutes cooking time 25 minutes
Ingredients (Serves 4)
Drizzle of olive oil
1 clove garlic, peeled and chopped
1 leek, washed and chopped
10 chestnut mushrooms, washed and chopped
4 Jerusalem artichokes, washed, peeled and chopped
1 vegetable stock cube and 500ml hot water
50ml oat milk
Black pepper and a pinch of salt
Fresh Coriander to garnish (optional)
The process
Add olive oil to a large pan
Fry off the garlic and add the leeks
Cook for 5 minutes until soft
Next, add the mushrooms and stir
Add the Jerusalem artichoke and stock
Bring to the boil, then turn down heat and cover, allowing to cook for 25 minutes
Add the black pepper and salt if desired
Turn off and stir in the oat milk
Carefully use a hand blender to combine, garnish with coriander and serve immediately
Former Career Nanny and now Childcare specialist recruiter at The Lady, Lucy Boulton has over 12 years' experience with children of all ages. With a passion for exceptional childcare and giving advice, Lucy is delighted to be offering regular blogs alongside helping families find the perfect nanny through the services provided by The Lady.
If you or someone you know is searching for an experienced Nanny, contact Lucy today on lucy.boulton@lady.co.uk