Store your out of season wardrobe to create space
Top tips from celebrity organising experts, The Style Sisters
Lockdown restrictions may be easing, however 47% of office workers will continue to work from home, new research reveals, with 1 in 2 Brits (52%) desperate for more space at home. With the UK having diverse seasonal weather - organising your winter knits and coats that take up valuable space in your summer wardrobes, and vice versa is essential, as more of us spend time at home. By separating and storing clothes you will get more usage out of your wear, and more opportunity to remind yourself of items that you love!
With this in mind, celebrity home organising experts, the Style Sisters have launched a 'Style with Attictude' campaign, to tackle Brits biggest space challenges which includes 29% of Brits who want advice on 'How to store their out of season wardrobe to boost space'.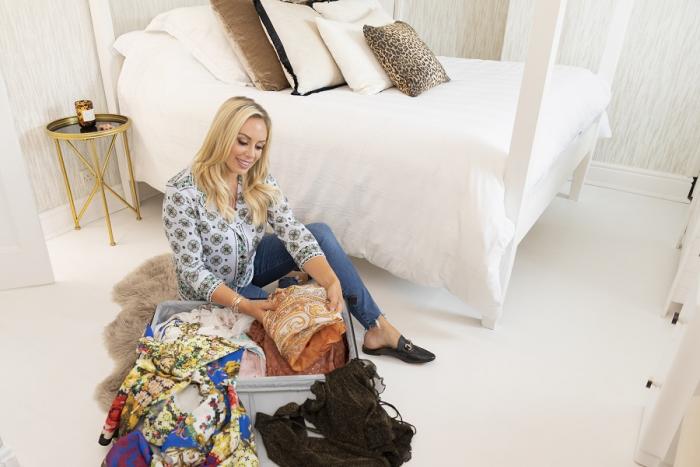 Store holiday items in your suitcase
For those with a holiday outfit collection, an easy way to save space is by keeping items, including sunscreens, in your suitcases. Make sure you first wash your clothes and add moth repellent sachets to make sure you keep them fresh and protected while tucked away. Knowing where your holiday items are is a sure fire way to help you relax, keeps everything neat and contained - and even better, it's ready for any impromptu trips away!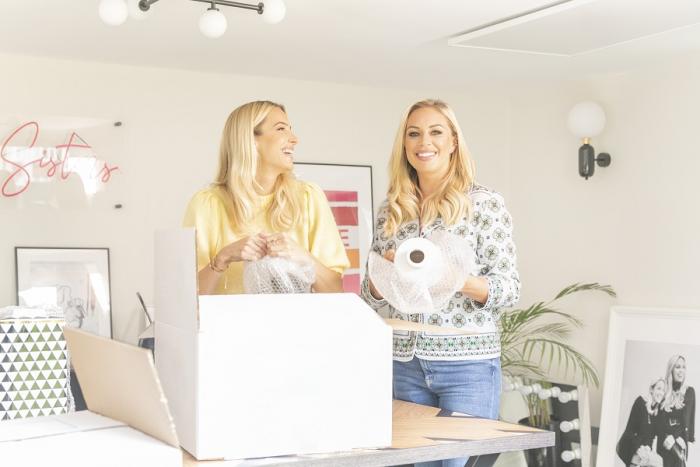 Use self-storage to create space
Self-storage is a brilliant way to get organised, create space and store clothes throughout the year. We recommend Attic Self Storage who have a range of secure storage units that are perfectly convenient with 24/7 access and with new sites launching including one in Marylebone this summer. Self storage is also great for storing vintage items or sentimental pieces. Consider also self storing your seasonal interiors too like Christmas goods and thick woolen blankets etc.
Vacuum pack clothes and label to season
Vacuum packs or compression bags help protect seasonal items by sucking out the air which also saves on space. This is particularly useful for bulkier jumpers, coats and for any seasonal interiors like blankets and pillows.
Also it protects clothes from dust and moisture. Leaving clothes vacuum packed for too long can lead to creasing and the fabric needs to breath otherwise it can cause damage, so make sure you leave them vacuum packed for six months and then change your wardrobe around. You can also buy vacuum packs that come with the pump for extra ease.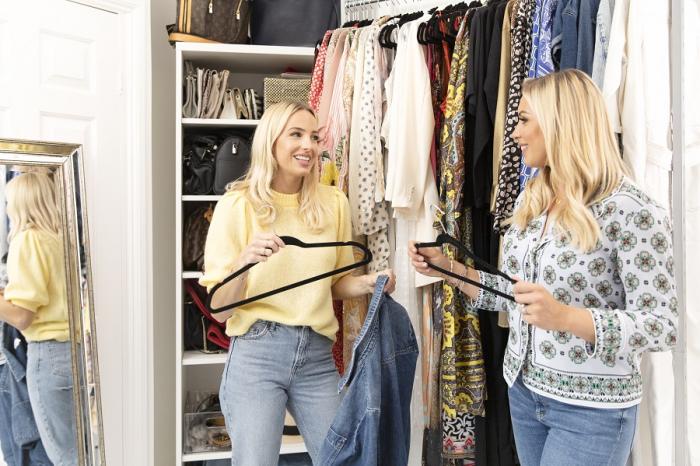 Swap to velvet hangers
Slimline velvet hangers will instantly create more space and leave a sleek and stylish finish. To give you an idea of the space saving - 10 velvet hangers usually equate to the same space as around 3/4 wooden hangers. Also velvet hangers usually hold clothing in place, so you are less likely to find clothes on the floor. Clothes should also be in categories, this allows you to find exactly what you need, quickly, and stops you buying more of the same item, saving money and the environment. Keep denim together, knitwear together etc.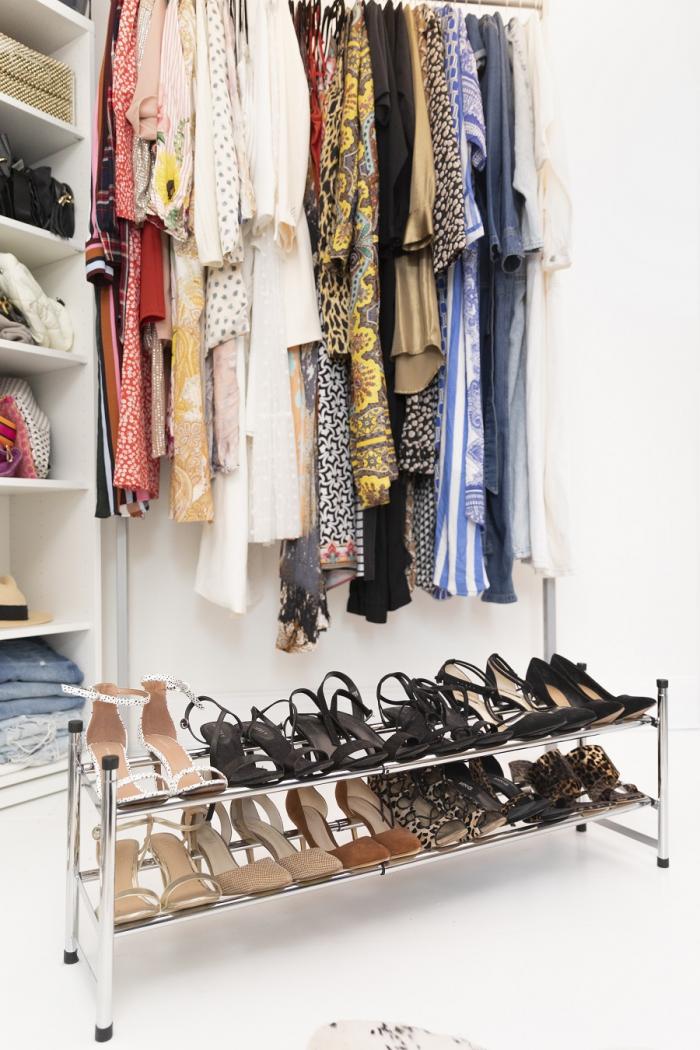 Use tiered shoe racks
Shoes can take up space and create clutter. Also it's typical that when you're in a rush - one shoe always goes missing! An easy solution is to buy shoe racks that can be placed in the bottom of the wardrobe. This looks great and makes it much easier to choose outfits. Another top tip is that if you store each pair of shoes back to front, you will get even more space out of your shoe rack.
Looking to recruit a new housekeeper for your home? The Lady is the marketplace for domestic recruitment. For over 135 years The Lady has been the first and last stop for those looking for an exciting new position or much needed member of household staff. Let us help you find the perfect candidate, contact our friendly team today: theladyrecruits@lady.co.uk