We all get a bit tired of the endlessly commercial entrapments of Valentine's Day. Roses and chocolates are always well received, but not terrbily exciting - jewellery and dinner out can never go amiss, but to really show you care you can't get much better than sweeping your beloved away for a truly romantic night or two.
What could be better than some unforgettable quality time together? Few places deliver that quite as well as these top romantic hotels in London, recommended by the Good Hotel Guide…
The Capital, Knightsbridge
A sense of intimacy runs through this beautiful and classic hotel. A suited doorman greets you outside the red brick facade, and as you travel from room to room, you get a sense of the attention to detail that goes into every feature and service. Frequented by Royals, The Capital is decorated with an array of elegant fabrics and soft furnishings, while meals are delivered from the Michelin Star restaurant, regardless of whether you're tucking into a romantic afternoon tea or dressing up for dinner.
https://www.capitalhotel.co.uk/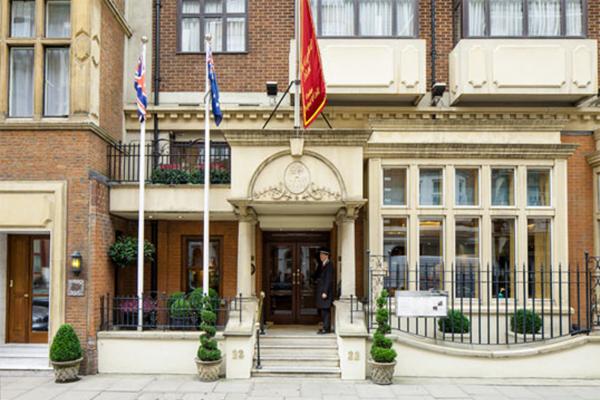 Hazlitt's, Soho
Beautifully refurbished, Hazlitt's sits in the heart of London and dates back to 1718. Today it offers the height of style and decadence complete with the best of old fashioned hospitality combined with modern style. Rich heritage colours dominate the walls, chandeliers drop from high ceilings, there's an honesty bar with locally made gin and proper china for afternoon tea. Delighful touches include a gilt-framed plasma TV, a Jacobean love seat disguising a loo and the triple glazed windows designed to keep out unwanted noise. For those looking for a treat this Valentine's Day, Hazlitt's is the perfect balance of naughty and really, really nice.
https://www.hazlittshotel.com/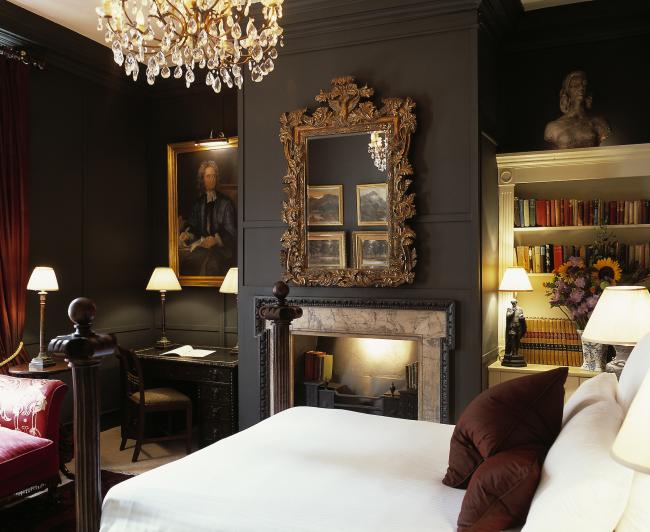 The Rookery, Clerkenwell
In the ultra stylish surrounds of Smithfields, The Rookery sits on a narrow lane in a converted 18th century house. With a feel more like a private club than a hotel, it is all carved oak beds, four-posters, heavy silk curtains and vintage shutters. Known for its superb food as well as its hospitality, those seeking a particularly special occasion may be tempted to opt for the two-storey penthouse, which has a sitting room beneath a 40-foot spire. There is a touch of humorous irony in the concept that 'rookery' is old slang for an urban slum… you certainly wouldn't be slumming it here!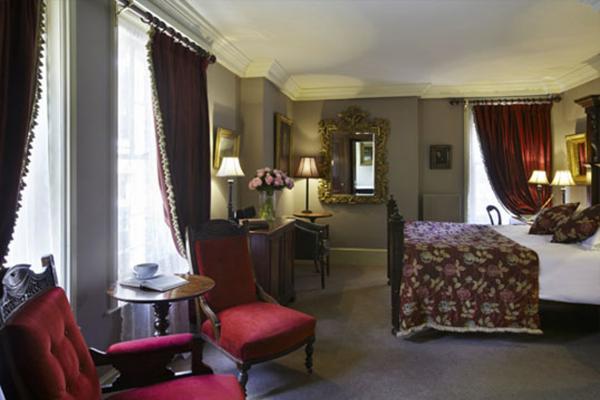 Henrietta Hotel, Covent Garden
In one of London's most iconic quarters, the Henrietta Hotel occupies a couple of red-brick Victorian town houses. The brainchild of four luxe-loving Parisians, it's location could not be more exquisite. The hotel itself has clearly been designed with an eye for detail and plenty of intimate niches to cuddle up in. Rooms are chic and decadent with marble skirtings and sumptuous colours. The restaurant has a small mezzanine perfect for romantic meals and if you choose your room carefully you may even be rewarded with a view of the London Eye from the balcony.
https://www.henriettahotel.com/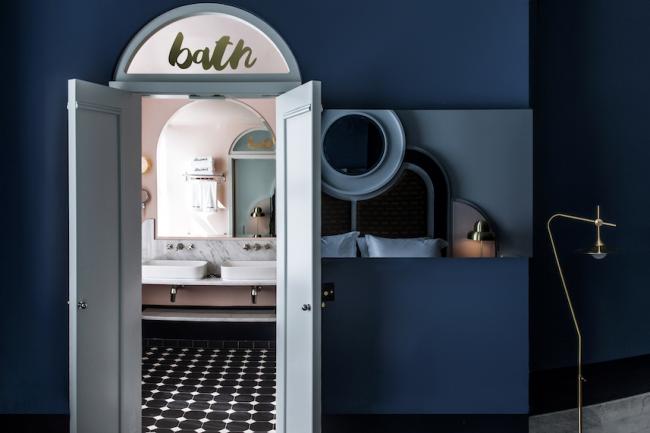 Batty Langley's, Spitalfields
The sister hotel to Hazlitt's and The Rookery, Batty Langley's offers the similarly sumptuous style that has made this small collection so covetable. Grand elegance and playful opulence combine with cosy nooks, rich panelling, crushed velvet bedspreads and quirky details. Start the day with breakfast in bed and find yourself located in an idyllic location to spend the day exploring the city.
https://www.battylangleys.com/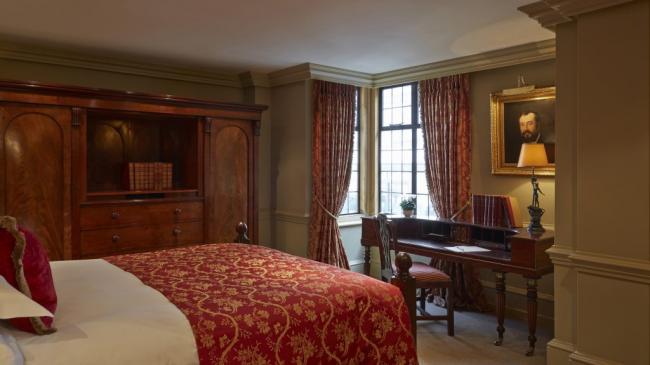 The Goring, Belgravia
Quintessentially English, The Goring has been owned by the same family for more than a century. Butlers in top hats with impeccable manners, the hotel's style is classic, but its approach to hospitality is always cutting edge. Complete with a Michelin Star restaurant and resplendent soft furnishings throughout (think velvet curtains and heritage colours), it's the kind of classy place that's perfect for popping the question.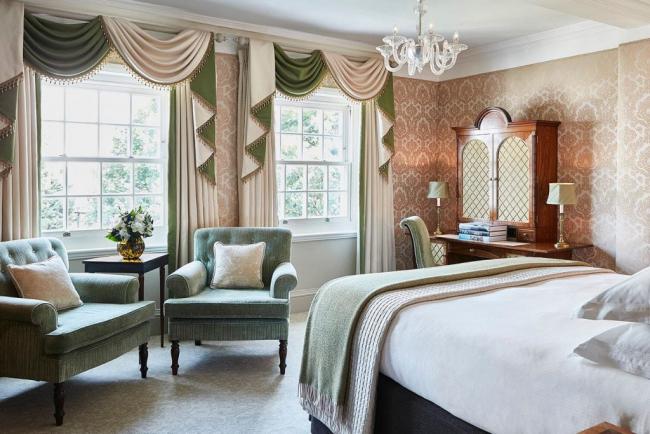 Portobello Hotel, Notting Hill
Two converted Neo-Classical mansions brought together in one gem of a hotel, Portobello Hotel has 21 rooms and an abundance of character. When you first arrive, its Regency style is the dominant element, but this favoured haunt of the rich, cool and famous is also known for its eccentric charm. Rumour has it that Johnny Depp and Kate Moss once bathed in Champagne in Room 16 and Robbie Williams tried to buy the famed circular bed. Either way, this is a hotel dripping with urban bohemian spirit for an unforgettable Valentine's Day.
https://www.portobellohotel.com/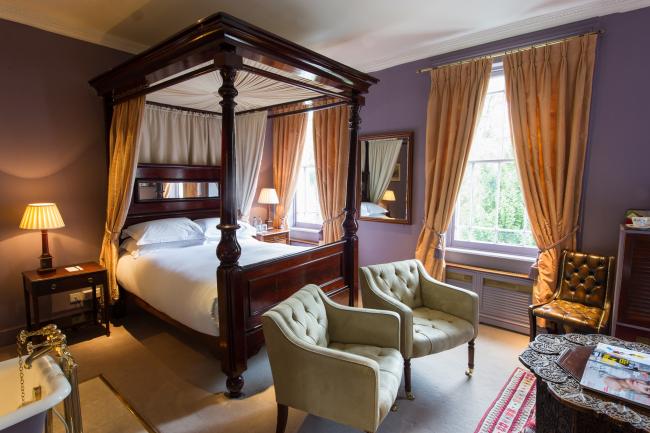 Charlotte Street Hotel, Bloomsbury
Part of the famous Firmdale Group of hotels, notable for Kit Kemp's highly recognisable interior design motifs, Charlotte Street Hotel sits in the centre of Bloomsbury surrounded by some of London's best bars and restaurants. Taking its design inspiration from the historic Bloomsbury Group, key features include original art from the period and a mural in the brasserie reflecting scenes of contemporary London life. All 52 rooms and suites have their own individual decor, there is a cinema room complete with sumptuous orange leather seats, gym and beauty facilities, and superb cocktails in the Oscar Bar.
https://www.firmdalehotels.com/hotels/london/charlotte-street-hotel/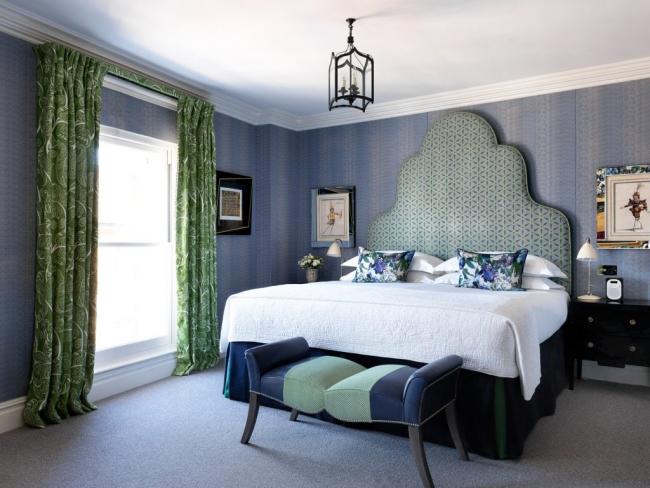 St James's Hotel and Club, Mayfair
On a quiet cul-de-sac in Mayfair, St James's Hotel and Club has a direct entrance to Green Park and counts Buckingham Palace amongst its neighbours. A five star hotel combining chic contemporary style with classic Victorian elegance, guests can delight in sleek details such as handmade silk wallpaper, black lacquered furniture and handcrafted Murano glass chandeliers. The best rooms include their own terraces and for a particularly special occasion you can always go all out with the Penthouse.
https://www.stjameshotelandclub.com/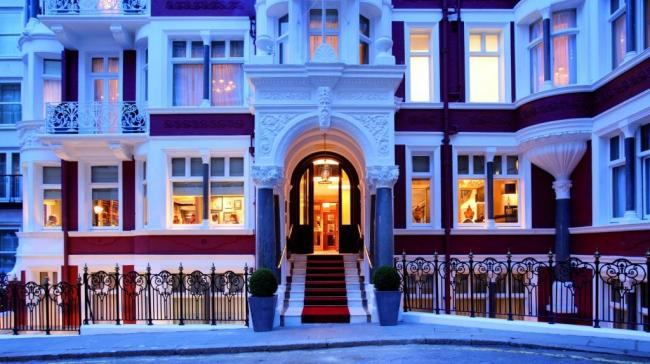 Town Hall Hotel and Apartments, Bethnal Green
An award-winning hotel combining history with cutting edge architecture and design, Town Hall Hotel and Apartments is a unique approach to hospitality in the city. The building has historic roots having opened as the town hall in 1910, the heyday of Edwardian architecture. Since then it has been lovingly restored to deliver an ultra chic and contemporary hotel that prioritises a sense of space and experience above all else. All the rooms have been individually designed, retaining original features and pairing them sympathetically with ultra modern finishes and soft furnishings. So take time to you choose your room when you stay here as each one offers a slightly different vibe. Meanwhile, dinner features Latin American cuisine with Italian inspiration alongside wines from all over the world.
https://www.townhallhotel.com/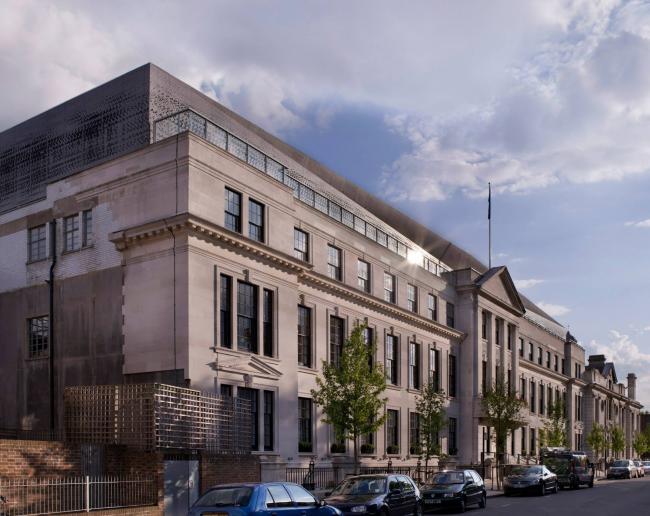 Hotel 41, Victoria
A five star hotel overlooking the Royal Mews at Buckingham Palace, Hotel 41 is moments from Victoria Station and has a real sense of old world charm - the kind that never dates and is always in style. The English Grill restaurant glows with plush finishes - leather booths, gilt mirrors and brass lighting. There's a warm and seductive vibe throughout as antique furniture fuses with modern touches. No two rooms and suites are the same but they all share a striking black and white theme and thoughtful touches such as fresh fruit, flowers and scented candles, so you instantly feel special from the moment you arrive.