OUT NOW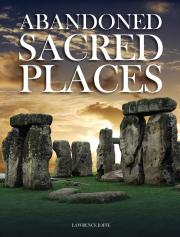 ABANDONED SACRED PLACES by Lawrence Joffe
In her 1953 book The Pleasure of Ruins, Rose Macaulay romanced about once-holy sites: 'The ancient church in the woods… has fallen into dilapidated sanctity, hallowed and haunted; Christ among the dryads and fauns of the coppice that pushes around it.' All abandoned buildings evoke bittersweet emotions, especially those that were once heavy with supernatural symbolism, but now stand vandalised among vegetation, along once-busy roads, or aristocratically islanded amid subsequent suburbia. Their decrepitude symbolises the departure of divinity – but also the forgiveness of nature.
Lawrence Joffe has scanned the globe in search of such sites, amassing his finds in this handsome volume. Churches, mosques, pyramids, stone circles, synagogues and temples bear testimony to mystical meanings lost to conquest, earthquakes, economics, ethnic cleansing, fire, indifference, revolution, schism, war and weathering.
Sites like Stonehenge, Peru's Nazca, Giza, India's Elephanta Island, fifth-century Chinese Buddhist shrines and the clapboarded Catholic Church in Dorothy, Alberta (built 1945, closed 1967) cannot easily be compared. But different though they are, they share a poignant beauty that paradoxically proves the persistence of the religious impulse against the whole sublunary world. 'How hath the mighty fallen,' says the Bible – and yet how much still stands.
Derek Turner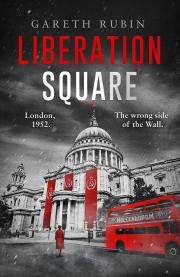 LIBERATION SQUARE by Gareth Rubin
A taut, psychological thriller with a plausible twist, Rubin's debut novel does not disappoint. Set in 1952 in a partly Soviet-controlled London after the British have lost the war, the Republic of Great Britain is divided and run by the Soviet Union and America, a nation turned upside down. Backstabbing, lies, surveillance and fear are the daily staple, and communist London is now a terrifying police state.
The story follows Nick, whose ex-wife Lorelei – a glamorous actress in propaganda films – dies suddenly and mysteriously. When Nick becomes the prime suspect, it is up to his second wife, Jane Cawson, to unearth the truth. What follows is an extraordinary but believable tale of corruption, power play and black-market racketeering. As she goes deeper undercover, Jane discovers something not only sinister but intensely shocking.
Well researched and imaginative, Rubin's alternative history novel creates an eerie landscape full of menace, where the Cambridge spy ring are prominent parliamentarians, and everyone lives in fear of Natsec, an official organisation investigating crimes against the state. Writing with panache and creative flair, Rubin breathes credibility into a disturbing 'what if' scenario. Chilling and intriguing in equal measures.
Elizabeth Fitzherbert
---
PAPERBACKS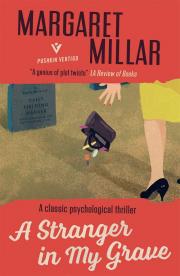 A STRANGER IN MY GRAVE by Margaret Millar
This reissue of Margaret Millar's mystery thriller (originally published in 1960) is proof of the novel's critical importance and enduring longevity. Its premise is disarmingly sinister: Daisy Harker, childless and married, has a recurring dream, in which she finds a grave that turns out to be her own, with dates suggesting she has been dead for four years.
Following an unexpected encounter with her father, Daisy enlists the assistance of Steve Pinata, a specialist in bail, bonds and investigation. Against her husband's orders, they begin to track back to the day noted on the gravestone. There is further complexity when Daisy finds the actual grave but has no recognition of the name on the gravestone: Carlos Camilla. The nightmare is a much-deployed device which Millar used in other works, such as The Iron Gates (1945). A subtle novel that gives little away until the mystery is teased out.
Martyn Colebrook
THE RIVER by Peter Heller
Jack and Wynn take time out from their hectic university schedules and embark on the adventure of a lifetime. Spurred on by their shared love of nature and great books, they decide to canoe down the Maskwa river in Canada, completely disconnected from the modern world. But things quickly take a turn for the worse. A stranger claims that his wife has disappeared, but the two friends soon realise all is not as it seems. Meanwhile, a wildfire is taking hold of the landscape, closing in on them. Heller is a master of suspense, and his fourth novel showcases this brilliantly. A thrilling read with a dramatic twist at the end: you will not be able to put it down… or go canoeing for quite a long time.
Helena Gumley-Mason
---
COFFE TABLE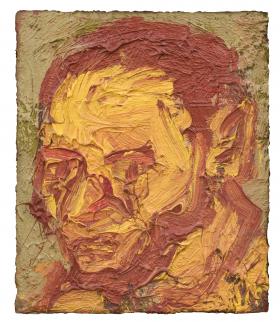 LEON KOSSOFF: A LONDON LIFE, with essays by Jackie Wullschlager, Leon Kossoff, Lulu Norman and Andrew Dempsey
This lavishly illustrated book celebrates the life and works of the British figurative artist Leon Kossoff, who died in July aged 92. Born to Russian-Jewish immigrants, Kossoff grew up in London's gritty East End before studying at St Martin's School of Art, where he befriended Frank Auerbach. Inspired by the streets around him, Kossoff painted building sites, railway lines, churches, his friends and more recently the gnarled cherry tree in his own garden, all rendered in thickly-layered oil paint, which he would often scrape off in frustration at the end of each day. Kossoff wrote, 'The strange ever changing light, the endless streets and the shuddering feel of the sprawling city lingers in my mind like a faintly glimmering memory of a long forgotten, perhaps never experienced childhood.' To the end, he captured the rhythm and atmosphere of the city he loved. An unsettling visual feast. RW