OUT NOW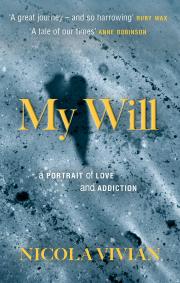 MY WILL: A Portrait of Love and Addiction by Nicola Vivian
Nicola Vivian's searingly powerful and unflinching memoir, written with great style and honesty, tells the harrowing story of her love affair with a heroin-addicted boyfriend, and her relationship with her alcoholic father.
Born in Kenya in the late 1950s, Vivian grew up on an idyllic farm in an ex-pat world of 'servants', dazzling sunshine, parties, 'burning dusk skies', verandas, 'thorn trees' and 'elephants on their way to the water hole'. Like many of the 'White Mischief' crowd, her beloved, ex-military father became addicted to 'ever-flowing sundowners', and her parents' fragile marriage disintegrated. They returned to England where Vivian and her mother lived a nomadic life, serially squatting with relatives.
In her twenties, Vivian fell in love with handsome, aristocratic Will, who also had an alcoholic father. But unknown to her, Will was hiding a dark secret – his drug habit. Adoring Will, and watching his physical and spiritual deterioration, consumed her every thought: loving him became her own addiction. Following Will's fatal heroin overdose when she was just 24, Vivian sank into despair and dealt with it by examining honestly the reasons for his addiction and her co-dependency, the harmful and recurring patterns of behaviour that can shape people's lives.
Honest, lucid and full of psychological and emotional insight, this is a fascinating if highly troubling read.
Rebecca Wallersteiner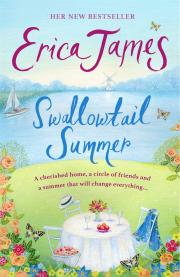 SWALLOWTAIL SUMMER by Erica James
In yet another wistful and romantic outing from feel-good fiction queen Erica James, a group of life-long friends have been going to the beautiful Liston End every summer for years. This magical holiday home in the luscious Norfolk Broads has been the backdrop for family parties, picnics and arguments over the decades. But when Alastair, recently widowed, tells his friends some shocking news, their lives will be irrevocably changed.
James explores, to great effect, the relationships between Alastair and his old schoolmates Danny and Simon and their children, along with Alastair's own love life. James also touches on the new relationships of the younger generation, giving the story a sense of a future as well as a satisfying ending.
In the first few chapters, I felt that James was introducing rather a large number of characters all at once, each with their own complex but seemingly unconnected stories. But as the novel gathers pace, they all begin to fall into place within the narrative, building a convincing and compelling mosaic of interlinked lives.
This is gushy escapism at its finest: the perfect poolside book for long and leisurely summer days.
Helena Gumley-Mason
---
PAPERBACKS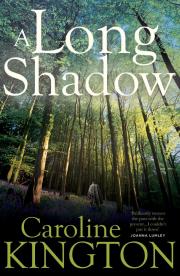 A LONG SHADOW by Caroline Kington
Rural life is not a subject that is often tackled in contemporary fiction, so it is refreshing to read a novel written so thoughtfully and confidently against this backdrop. The plot centres on the death of young farmer Dan Maddicott, who is found alone with a gun and a farm deep in debt. While the coroner records accidental death, village tongues are set wagging. But nothing is quite as it seems in this engrossing family saga. Determined to prove her husband's death was not suicide, his widow uncovers more than she bargained for. A courageous book in many ways – Kington does not shy away from the difficulties of rural life, in particular the modern pressures on farmers and farming. Compelling and at times heartbreaking, this is a gripping and suspenseful read, delivering a satisfying ending. I couldn't put it down.
Lilly Cox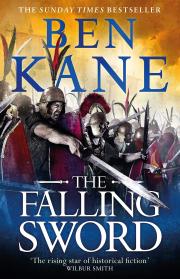 THE FALLING SWORD by Ben Kane
Following on from Clash of Empires, Kane's latest offering continues the epic tale set against the bloody backdrop of warfare in the ancient world. Set in 198 BC, Kane follows the story of Felix and Demetrios, both loyal soldiers on different sides who are sure they have survived the worst of the violence. However, the power of Rome is getting ready for a final attack on King Philip's formidable phalanx.
This is a stunningly visual and powerful read: Kane's power of description is second to none. My only criticism is that it is necessary to have read the first instalment to get a truly three-dimensional feel for the characters. Perfect for anyone who is suffering from Game of Thrones withdrawal symptoms, and missing those panoramic battle scenes.
H G-M
---
COFFEE TABLE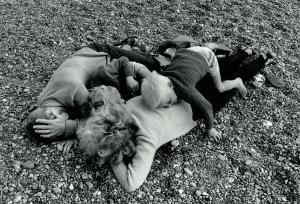 SEASIDE Photographed by Val Williams and Karen Shepherdson
We all do like to be beside the seaside, and photographers are no exception: it is a subject that has attracted them for over a century. This brilliant survey explores how photography has both captured and contributed to shaping the cultural icon that is the British coastal resort. It is a highly emotive and multi-layered subject that encompasses the nostalgia of family holidays, the golden era of the Great British seaside in the 1950s and 1960s, the gaudy cheeriness of pier arcades and beauty parades, the atmospheric decay of resorts past their prime. All of this is seen here through the lenses of leading British and foreign photographers, from iconic images by Cartier-Bresson and Lee Miller to Anna Fox's contemporary close-ups of Butlins in Bognor Regis. Just the ticket to get into holiday mode.
Juanita Coulson