OUT NOW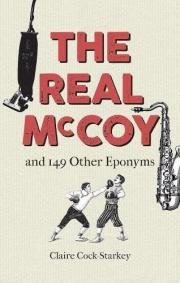 THE REAL McCOY AND 149 OTHER EPONYMS by Claire Cock-Starkey (Bodleian Library, £9.99)
Let's face it: Claire Cock-Starkey clearly has a passion. Already the author of The Book Lovers' Miscellany and A Library Miscellany, this study of eponyms is her third word-bound tome.
We all use eponyms – things that are named, or are thought to be named, after a person or place. So in this book, 'A' is for, among other things, Amazon (a tall, strong woman), 'B' is for Bunsen burner (after Robert Bunsen, a 19th-century German chemist), 'C' for Chesterfield (a
deep-buttoned leather-covered sofa) and so on. The latter, by the way, is the ideal place to relax and dip into this book, known or educative as its offerings can be the perfect entertainment for dull January days. It is a guarantee that you won't know the origins of all of the words included. Fallopian tubes? Kalashnikov? And yes, even wisteria. This last particularly fascinating. You've got to read it to believe it.
I'm hoping that this livre de poche (ideal for dinner-table quizzes and long train journeys) will have an enlarged future edition so that I might make it into the Ds. Let's see now... to 'dutt': it has to be a verb. Suggestions on a roll of vellum, please.
Robin Dutt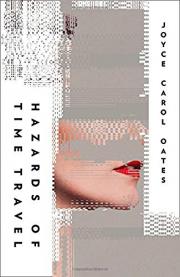 HAZARDS OF TIME TRAVEL by Joyce Carol Oates (Fourth Estate, £16.99)
Imagine a world where free will is labelled 'a pleasant delusion', where asking too many questions may get you classed as 'mentally ill', and a high IQ brings you to the attention of the authorities. Master storyteller Joyce Carol Oates creates such a world in this powerful, unsettling novel: a society racked with emotional turmoil, where groupthink and permanent surveillance are the new normal.
Set in 2039 and 1959, this dystopian, psychological thriller focuses on Adriane, an outspoken and intelligent 17-year-old who uses her graduation speech to question her environment. Her punishment: to be 'teletransported' back in time, given a new 'abbreviated identity' and made to undergo 'memory renewal', erasing or enhancing certain memories. Labelled a provocateur, Adriane also fears being executed or vaporised at any moment. 'Better to be a safe coward than a sorry hero,' her friends warned her. Studying a primitive form of cognitive psychology as part of her re-education, Adriane is slowly being reprogrammed. If successful, she'll have another chance at her life.
Raising important issues about the parameters of acceptable behaviour, gender equality and psychological processes, Oates has created an important work that asks pressing questions about the world. Captivating and clever.
Elizabeth Fitzherbert
---
PAPERBACKS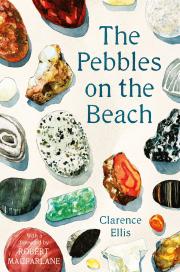 THE PEBBLES ON THE BEACH by Clarence Ellis (Faber & Faber, £9.99)
This modestly sized book is a delightful revelation. There cannot be many of us who did not delight in visits to pebble-strewn beaches in pursuit of treasure. Originally published in 1954, Ellis's persistent memories and the way he enchants with a compulsive attention to detail make it a joy to read. His collection of pebbles, pictured on the inside cover of the book, gleam and glint like impossible sweets. Here is agate, quartz prism, onyx, jasper, gabbro, slate and basalt dancing with granite, schist, chert, sandstone, jet, serpentine, dolerite and chalcedony. Some of their very names sound mystical, redolent of other worlds and times. Ellis creates the feeling of a worthwhile hunt in succinct prose and often sounds as if he is talking directly to the reader. Robert Macfarlane's foreword reminds me of that poet who once spoke about weeping 'like a child for the past'. Simply superb.
Robin Dutt
THE FISHERMEN by Chigozie Obioma (Pushkin Press, £8.99)
Obioma's debut novel, reissued ahead of his forthcoming An Orchestra of Minorities, depicts the slow unravelling of a family in mid-1990s Nigeria. Four brothers, Ikenna, Obembe, Boja and Benjamin, revel in their newfound freedom as their strict father leaves their town for work. While fishing in the forbidden Omi-Ala river, they meet a madman who offers them a disturbing prophecy: Ikenna will be killed by one of his siblings. This encounter will set off a tragic chain of events. The narrative alternates between the adult Benjamin recalling his childhood, and the point of view of his nine-year-old self. Layering a mythical quality over incisive observations of modern Nigeria, it is darkly beautiful and strikingly original.
Juanita Coulson
---
COFFEE TABLE BOOK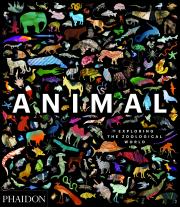 ANIMAL: Exploring the Zoological World by Phaidon Editors, James Hanken and Ross Piper (Phaidon, £39.95)
Human fascination with the animal kingdom has led to striking
image-making through the centuries, from cave-paintings to the scientific drawings of the Enlightenment, paintings, photography and the latest in digital imaging. The evolution of these visual traditions is no less varied and awe-inspiring than that of the many species depicted.
This exquisite book, with its breathtaking historical and geographical scope, captures some of the finest and often historically significant animal images. It is an eclectic but cleverly curated menagerie: Edwin Landseer's majestic stag, an incredibly detailed drawing of a flea by 17th-century polymath Robert Hooke, Martinet's carnelian-coloured Chinese goldfish from his 18th-century Histoire Naturelle, Darwin's sketches, digital images from contemporary microscopes. A must for animal lovers and inquisitive minds.
JC