How to arrange the perfect Christmas centrepiece
Ever thought about creating your own flower arrangements? According to a survey by Serenata Flowers, flower arranging is in the top five list of new skills women would love to learn - and what better time to get stuck into a new decorative hobby than over the festive season!
To spread a little joy this Christmas, the experts at Serenata Flowers are giving the nation's budding wannabe-florists a quick masterclass in the fine art of flower arranging, to help them create a showstopping festive centrepiece.
Serenata Flowers' fantastic range of letterbox flowers are ideal for this project, as they are delivered straight through your letterbox, ready to be arranged into your festive masterpiece. To find your perfect letterbox package of stems, head to www.serenataflowers.com.
You will need:
Letterbox flowers of your choice
Foliage for framing, e.g fir, holly, eucalyptus
A vase or Christmassy container
Sharp scissors or knife
Green foam (if not using a vase)
Ribbon for decoration (optional)
Decorative ornaments, e.g. red berries, holly, cinnamon sticks, gold leaf decorations (optional)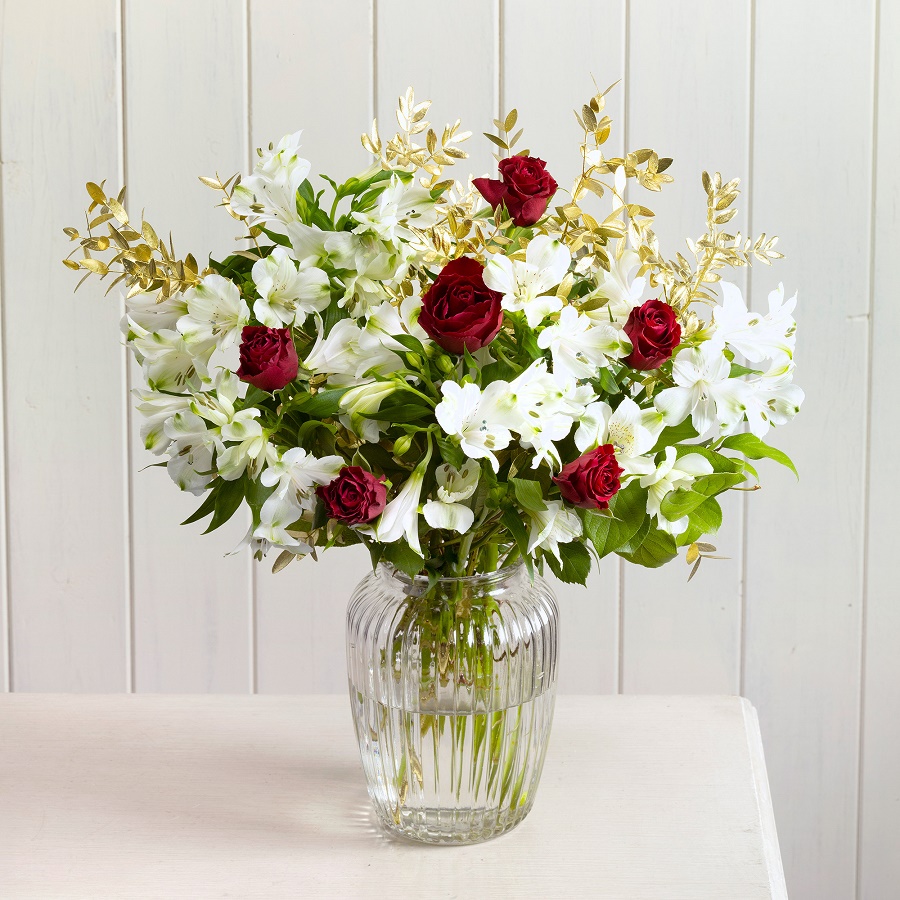 Total time: 15-minutes
Firstly, choose a range of flowers and foliage in different shapes, textures and sizes to create a more interesting arrangement.
Select blooms in complimentary colours. Traditional Christmas palettes include warm reds and whites, combined with deep green foliage but feel free to create your own palette that reflects your unique style.
Use a clean vase or container and check the size is right - too big and your flowers will fall to one side, too small and they won't have enough room to breathe. However, you can always cut your stems down to size if need be.
If opting for a non-traditional container, place the green foam in the bottom so you can push the ends of your stems into place.
Consider the placement of your arrangement, if it's for a dining table, use a low container and keep the stems short so that people can see each other at the table. For showstopping centrepieces, opt for larger blooms and keep length in the stems for extra height and wow-factor.
Prep your stems. Chop off any leaves that will be below the waterline, this will prevent foliage rotting.
Trim the bottom of the stems by at least 2cm, chopping them at a 45 degree angle to keep them as open as possible.
Fill your vase or festive container with warm water and add your flower food.
Starting with the type of flower you have most of, arrange your flowers around the rim of the vase, working your way from the outside in and angling the stems diagonally across the vase in a crisscross pattern.
Add any additional medium-sized flowers to the arrangement, rotating the vase as you go to ensure symmetry is maintained - but save your largest or most showstopping flowers for the next step.
Next, add your showstopping flowers to the vase one at a time, positioning these amongst the smaller flowers more centrally in prime position, again turning the vase as you go.
Once you're happy with your arrangement of medium and large flowers, use the smallest flowers to fill any obvious gaps, making sure your colours are well-balanced and evenly distributed throughout the arrangement.
Make sure your best flowers are the most prominent in the composition, gently pulling them up in the arrangement if they have sunk down amongst the other flowers.
Once happy with your composition, use the green foliage to frame your arrangement and add a pop of green wherever necessary.
For Christmassy touches, carefully nestle in a selection of ornamental embellishments such as silver or gold-sprayed foliage, red berries, cinnamon sticks or even pine cones and for the final flourish, adorn your vase or container with a festive ribbon.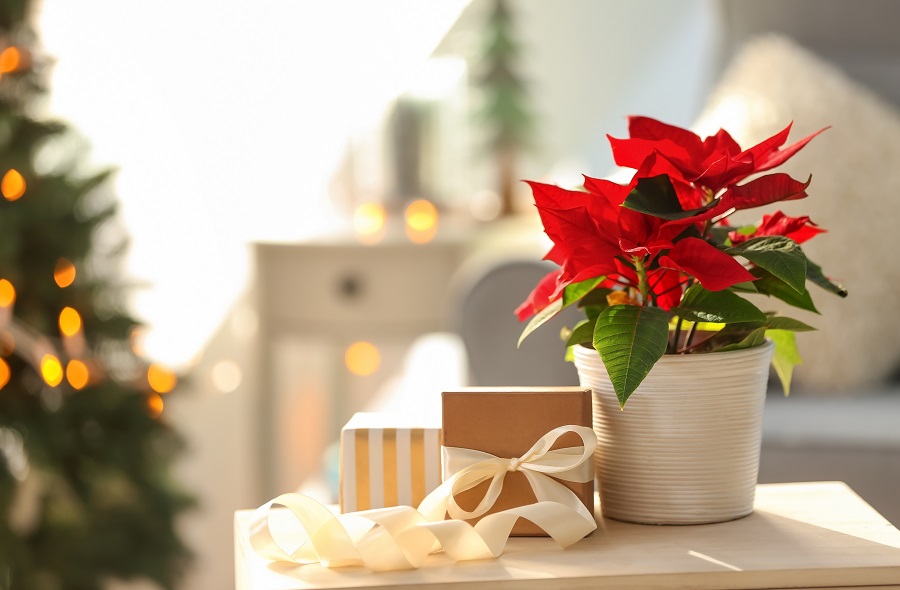 Top Tip: For longevity, keep your arrangement in a cool place, away from direct sunlight to keep the flowers fresh for longer. Don't forget to change the water regularly!
Serenata Flowers is the UK's largest independent online florist, producing quality bouquets lovingly hand-arranged by floral artists. The award-winning online florist offers free next day delivery on orders placed until 10pm, 7 days a week, so you can always make someone's day with a gorgeous bouquet.
To find out more about Serenata Flowers, visit: www.serenataflowers.com
Looking to recruit a new housekeeper for your home? The Lady is the marketplace for domestic recruitment. For over 135 years The Lady has been the first and last stop for those looking for an exciting new position or much needed member of household staff. Let us help you find the perfect candidate, contact our friendly team today: theladyrecruits@lady.co.uk