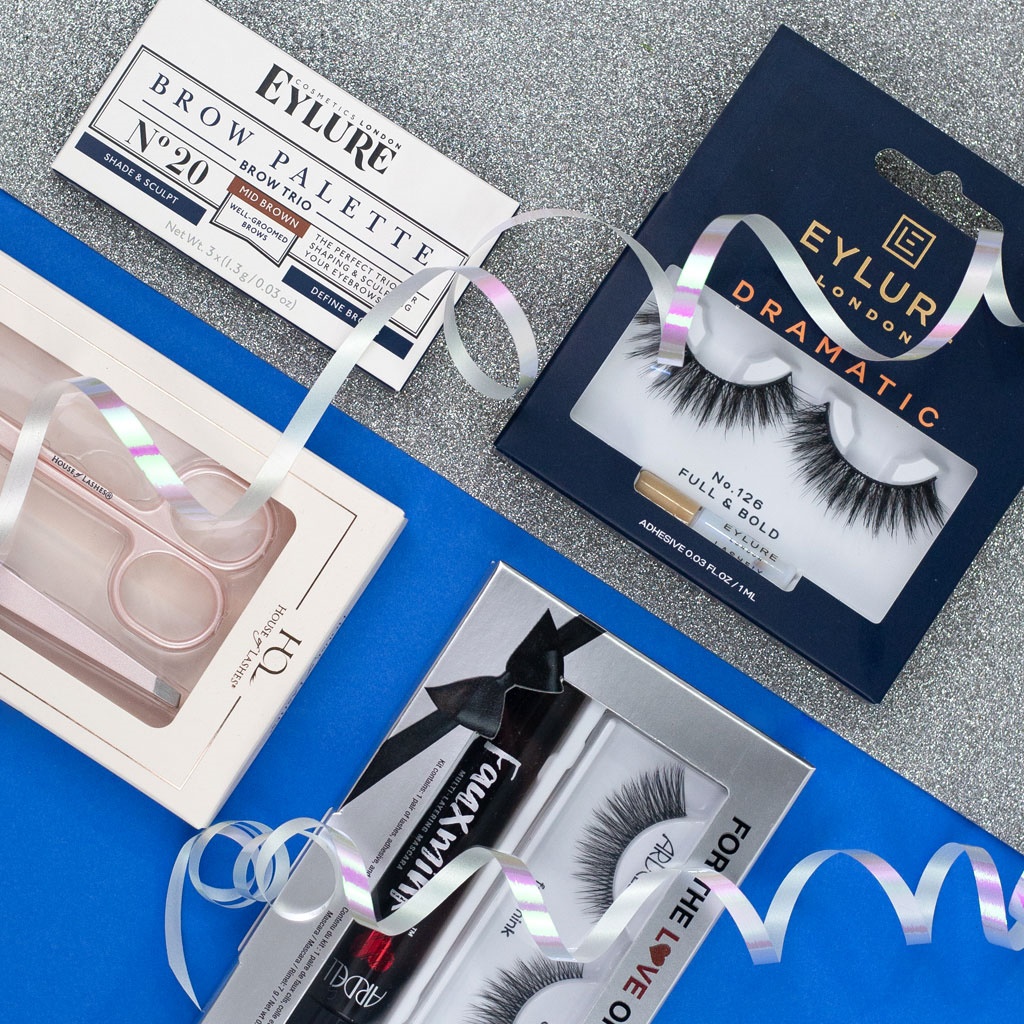 Secret Santa Gift Guide for Christmas 2020
One thing's for sure: Christmas 2020 is going to be a bit different. If you're stuck for ideas when it comes to buying for your office's Secret Santa then we've got some great ideas for you. The best bit? They're all under £20! Getting your Secret Santa gift ready to go will entail a bit more forethought than heading to the shopping centre at the last minute. This year it's a great idea to order in good time to avoid disappointment (and the inevitable delivery delays).
We've done our best to compile a Secret Santa gifting guide that's a little different. After all, there's only so many boxes of chocolates, bottles of wine and bath salts one office can take.
Here are our top five Secret Santa gift ideas for 2020:
1. False Eyelashes
With salons and lash techs forced to closed again due to government guidance, false eyelashes are a great gift for Christmas 2020. If your Secret Santa isn't familiar with applying lashes then don't let that put you off, because magnetic lashes are super easy to apply. They're fool proof and mess-free. The best bit about DIY false lashes is that they cost a small fraction of having individual lashes applied in a salon. Result! You can shop a huge range of false eyelashes at FalseEyelashes.co.uk.
2. Car perfume
After a while, your car can start to smell less than great. Those air fresheners that cost a pound or two seem to lose their smell after just a few days, and then the smell comes back. Well, some innovative people have come up with car perfume, or car cologne. It sits in a small glass vial and you turn it upside down every time you want your car to smell great again.
3. Cuff links
If you're stuck for ideas then cuff links are always a sure fire way to bring a smile to someone's face. The best thing about them? They're incredibly practical – everyone needs a pair of cuff links. From Homer Simpson to Manchester United, you can get a pair of cuff links with virtually any character or logo on them. Find out what your Secret Santa's favourite film is, or their favourite football team, then head over to Google to find a pair of matching cuff links for them.
4. A tyre pressure gauge
One of the most important components on a car is its tyres. They're the only thing between you and the road. It's important to keep your tyres in tip top condition and to check them for wear regularly. It's also important to check they're inflated correctly. Underinflated tyres can wear prematurely and overheat – overinflated tyres can blow out. A tyre pressure gauge isn't just a novel gift that no one could ever see coming, but it could literally be a lifesaver!
5. A water bottle
We're keeping things under £20, so we can't go too crazy with the fitness accessories. But if your Secret Santa has a thing for working out and keeping in shape, then why not buy them a water bottle to keep them hydrated during their workout routine? They come in all shapes and sizes – from a faux-barrel look, to a sophisticated stainless steal vessel that looks the part.