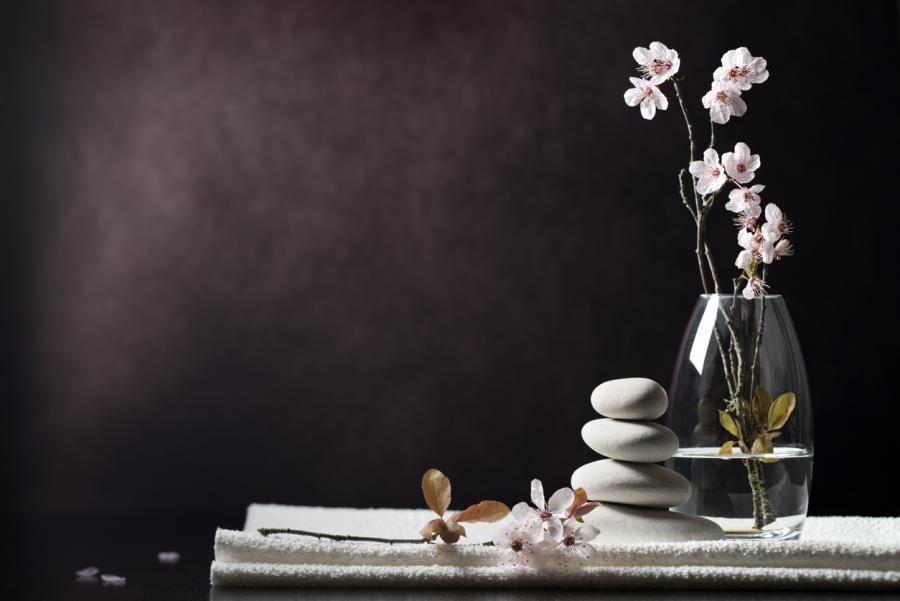 'NEW YEAR, BETTER ME': SPABREAKS.COM SHARE THEIR TOP SPA PICKS TO ADD TO WELLNESS RESOLUTIONS IN 2020
Instead of encouraging people to give something up, Spabreaks.com shows how people can add to their lives.
Following the indulgences of the Christmas period and New Year's celebrations, like every year most are looking to make a positive change in their lives in the new decade. Amidst the classic restrictive 'drink less' or 'eat less chocolate' goals, Spabreaks.com is encouraging people to make a proactive resolution to add joy to their lives instead of taking away.
Wellness has been a huge trend throughout 2019 and shows no sign of slowing down in 2020. From soothing spa treatments to practising mindfulness and regaining a healthy lifestyle, Spabreaks.com has compiled a list of the top spa experiences on their books to help boost wellbeing and start the New Year off on the right foot!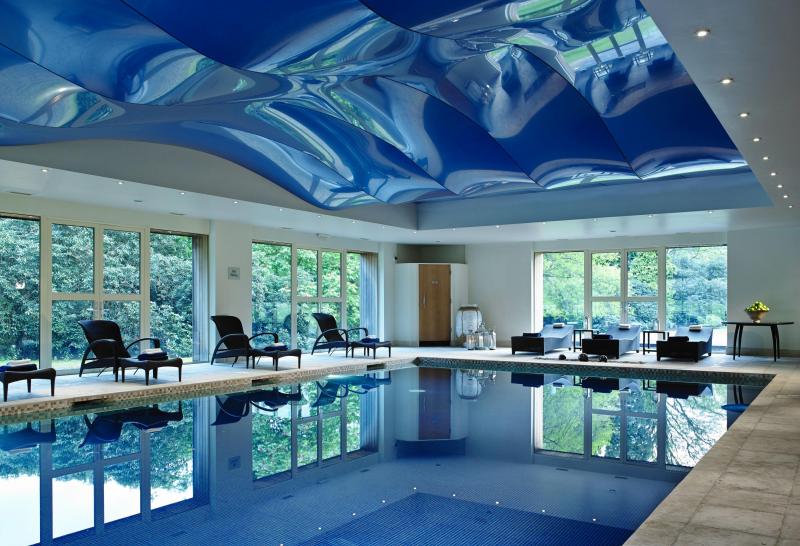 Tranquility Day Retreat, Grayshott Spa
From £100pp
Escape to the country and immerse yourself in a blissful day of pampering at Grayshott Spa in Surrey, beautifully situated in 47 acres of gardens and grounds adjacent to National Trust owned heathland. The Tranquility Day Retreat includes 1 x 25-minute treatment choosing from a Back, Neck and Shoulder Massage, an Indian Head Massage, an Aroma Face Massage, a Paraffin Hand Treatment, Foot Envelopment, Dry Flotation or a Personal Training Session. Refuel with a three-course buffet lunch and enjoy access to daily lectures to discover new ways of regaining and maintaining a healthy lifestyle. Fresh soft drinks throughout the day, use of a robe, slippers and lockers, full use of the spa facilities and the gym as well as access to guided walks and exercise classes are also included in the price. Treatment upgrades are available subject to a fee, and guests have the option to extend the Day Retreat to finish with a 3-course a la carte dinner for £45 per person.
Wellness Retreat at Swinton Bivouac Glamping Site
From £375pp
Get back to nature with the Wellness Retreat at Swinton Bivouac Glamping Site, which includes two nights bed and breakfast in a hand-built, off-the-grid wooden tree lodge surrounded by lush woodland. Guests can immerse themselves into the beautiful surroundings with activities and experiences including a sunrise walk, a silent forest walk perfect for practising mindfulness, campfire coziness, reiki drumming, an energising sound bath as well as a relaxing wind-down sound bath in the Long Barn. Dinner in the cafe bistro is included on both nights, plus a lunch on the second day. Group refreshments, robes, towels and slippers are provided and guests can enjoy full use of the spa facilities at Swinton Country Club & Spa during their stay.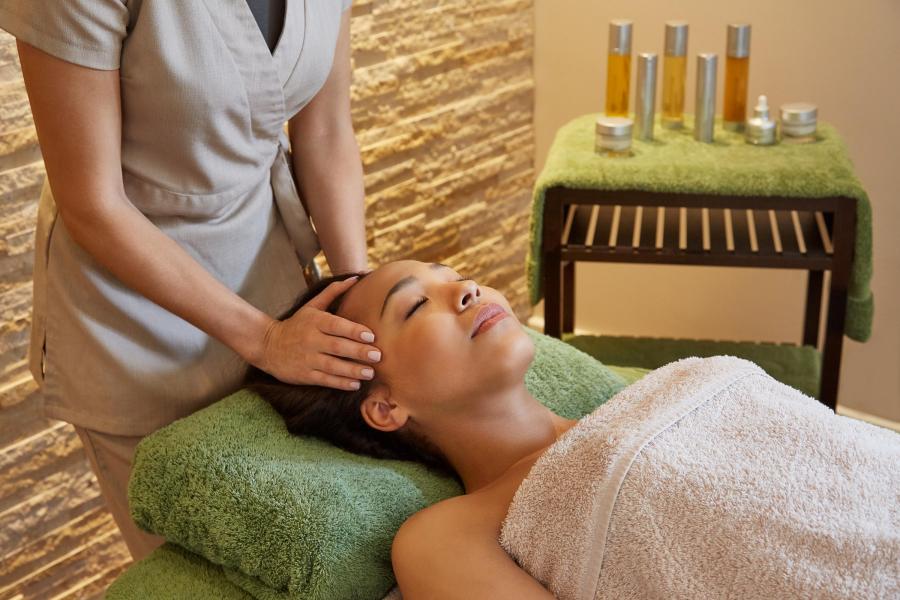 The Silent Treatment, Ockenden Manor
From £177pp (2 minimum)
For those seeking tranquility and peace after the busy and social Christmas and New Year's celebrations, a quiet, soothing stay at Ockenden Manor with The Silent Treatment experience is the perfect retreat. Including one night's bed and breakfast, guests can enjoy a variety of treatments and experiences designed to ground and recentre. A 90-minute Awakening Floatation Treatment is included per room, as well as a personal consultation, 30-minute Isopod Flotation Session, and a 45-minute Five Element Hot Oil Acupressure Scalp Massage followed by time in the relaxation room. Guests can also make full use of the spa facilities such as sauna and steam rooms, indoor and outdoor pools and the gym with classes.
Lazy Sunday at Cottonmill Spa at Sopwell House
From £229 pp (2 minimum)
Treat yourself to a stay at the elegant and modern country house hotel and its state-of-the art Cottonmill Spa with their Lazy Sunday weekend break, which offers one night's bed and breakfast as well as a selection of pampering and culinary experiences on the outskirts of St Albans. Included are a 3-course dinner in The Brasserie with a glass of Prosecco or wine, a 3-course buffet lunch in The Pantry, and, most importantly, a choice of 1 x 60-minute Premium treatment from a choice of Elemis Pro-collagen age defy, Elemis Freestyle Deep Tissue Massage, AA Intensive Muscle Release or Cottonmill Sound & Sand. Guests can also make use of the full Cottonmill Spa facilities, which include hydrotherapy pools, steam room, sauna, outdoor hot tub, heated loungers and more. Robes, towels and slippers are provided and guests will also receive a spa gift to complete the wonderful offering.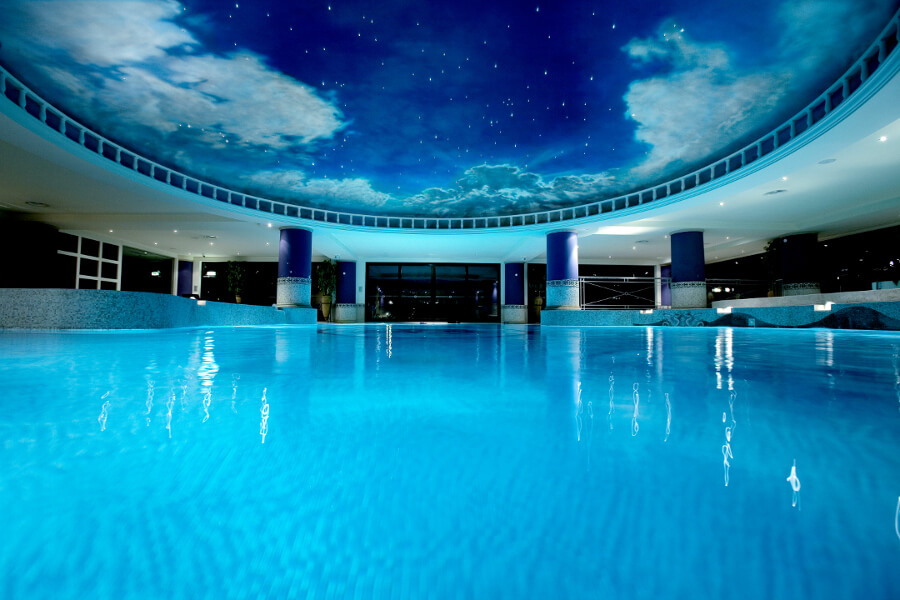 2-Night Restore Spa Break At Celtic Manor
From £178pp (2 minimum)
Easily accessible from all major UK towns and cities (only 30 minutes east of Cardiff and two hours from London), Celtic Manor is surrounded by 1400 acres of park land and the Usk Valley in South Wales, and provides luxury on a grand scale. The hotel boasts several restaurants, a hair & beauty salon, gym, and, of course, a wide range of spa facilities including a 20-metre pool, enormous jacuzzi, saunas, steam rooms, plunge pools and the Evergreen Nanny service to give parents a little break. The 2-Night Restore Spa Break allows you to make the most of the fantastic facilities and includes two night's bed and breakfast, a 3-course buffet dinner in the Olive Tree restaurant on the first night, and a choice of 1 x 50 minute treatment from the Forum Revitaliser, the Elemis Superfood Pro-Radiance Facial, or the Forum Massage. Robes, towels and slippers are provided and guests can enjoy full use of the facilities throughout their stay.
For more information visit www.spabreaks.com or call 0800 043 6600.