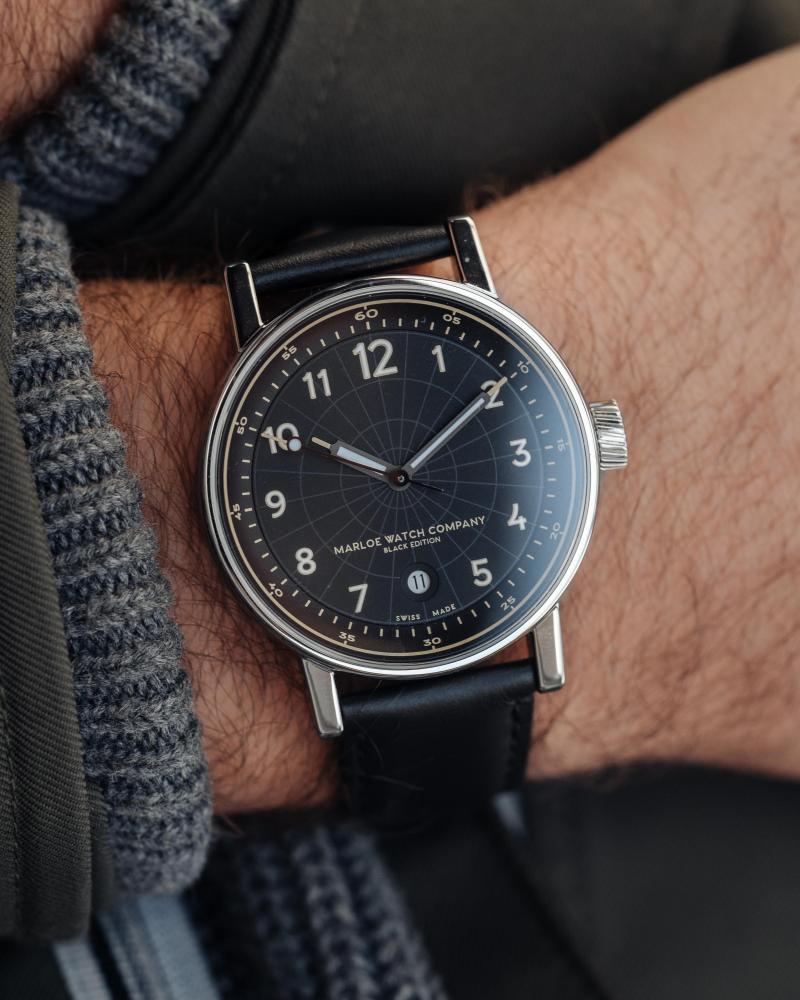 Buying a watch for the man in your life this Christmas?
Gordon Fraser, co-founder of Marloe Watch Company reveals what you need to know…
A watch is one of the most classic and desirable Christmas gifts a man could receive. Unless the watch is a fun stocking filler you are likely going to be making a considerable financial outlay, and with so many brands and price ranges on the market it is hard to know where to start and what to look for in a good, hard-wearing watch. Gordon Fraser, co-founder of Marloe Watch Company helps demystify the process and shares some important considerations to help you get it right this Christmas.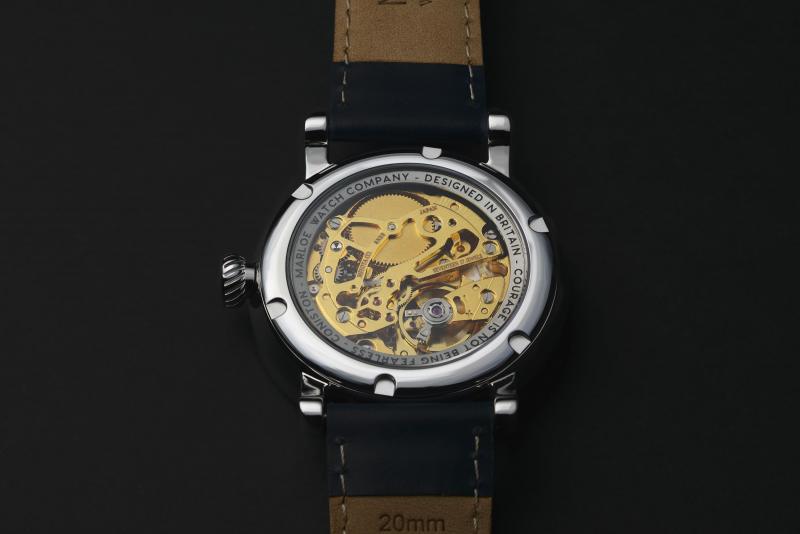 What's the difference between a quartz, hand-wound, mechanical and automatic watch?​
A quartz watch is powered by electricity using a battery and a small stick of quartz. A hand-wound watch, or manual winding watch, runs using a set of tiny cogs, wheels and rubies which, when placed together in a certain way, allows a set of hands to be driven around using nothing but the power of a spring, uncoiling over time. An automatic watch has the same mechanism as a hand-wound watch, with the addition of a swinging weight, called a Rotor which cleverly winds the watch up for you when you move. Hand-wound and automatic watches are little marvels of engineering and were how watches were classically made before the invention of electricity – a desire to bring them back was one of the reasons we started Marloe Watch Company. Their mechanism adds a totally different level of beauty and quality and means they don't stop telling the time once the battery has run down.
What price range should I be looking at in order to buy a good quality timepiece? Does price always reflect quality?
Price does not always reflect quality, mainly because branding has a lot of sway over price. You can find a quartz movement watch with the cheapest of materials used, the bare minimum of case finishing and attention to detail, which costs more than our entry level watch. You can also find remarkably good quality watches, which feature extreme attention to detail and consideration, for a few hundred pounds, because they don't have a famous brand name attached. If a fashion house or famous brand name matters to you, then just be aware that you may be paying a premium simply for having their name on the dial.
What elements does a good quality watch need?
In watch land, quality is usually measured by the movement specification and the level of finishing on the case, dial and hands. The dial can make a watch look high quality depending on what materials and finishes are applied, but quality is also about perception, based upon touch, feel and weight. It's important to consider all the senses when choosing a watch. For example, a watch should be weighted so it feels substantial when picked up, but not so heavy that it is uncomfortable to wear. Look for the craftsmanship and detail that has gone into a watch and assess the materials used. The best materials and case finishes give a look which is visually exciting, and you can smell the leather of a good quality strap.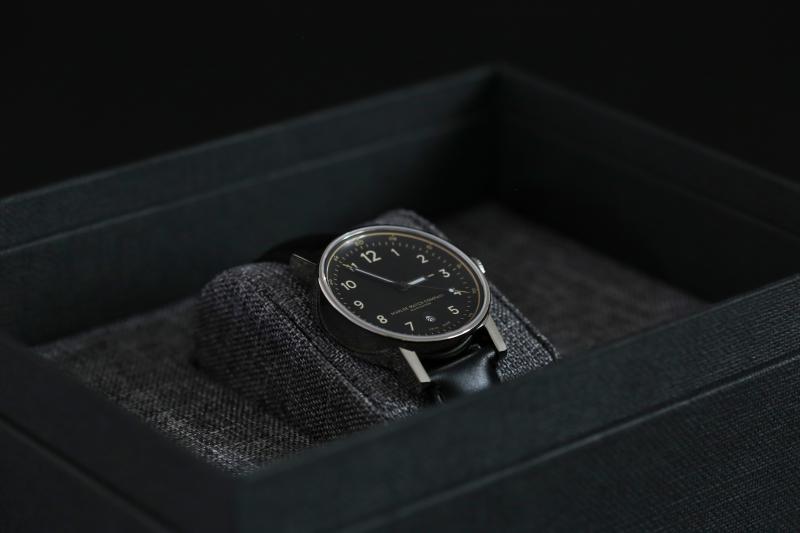 Are there any insider secrets in terms of how watches are marketed that I should be aware of?
All watches are marketed as the best! The "Swiss Made" label is the standard to which most measure the quality of a watch, in that, if it's made in Switzerland, it's going to be well made, and of high quality. That is typically true - we have experience working with a number of different manufacturers there and our Swiss Made watches are usually the highest finish and quality we have. But it's absolutely fair to say that watches made in Japan are of a very similar standard and quality. The words "Swiss Made" psychologically still seems to make a massive difference to consumers though.
Is it safe to buy watches online?
So long as the shop is registered, has its contact address and details on its site and you have evidence it is reputable through public reviews on sites such as Trust Pilot and Reviews.io, then absolutely it is safe. When it comes to eBay, forums and the grey market, I would be very wary of it all. If I was super keen, I'd be putting huge amounts of diligence into researching what I'm about to spend my money on and asking for lots of photographs and evidence of history. It's too easy to inadvertently buy counterfeit watches on eBay and other sites, so if possible, go straight to a reputable source.
What sort of guarantee should I expect to see for a watch?
Typically, a watch should have a guarantee of 1 to 2 years to cover quality and craftsmanship-related issues and defects in movement for hand-wound or automatic watches. For 'super premium' watches, I would expect a longer warranty to be offered.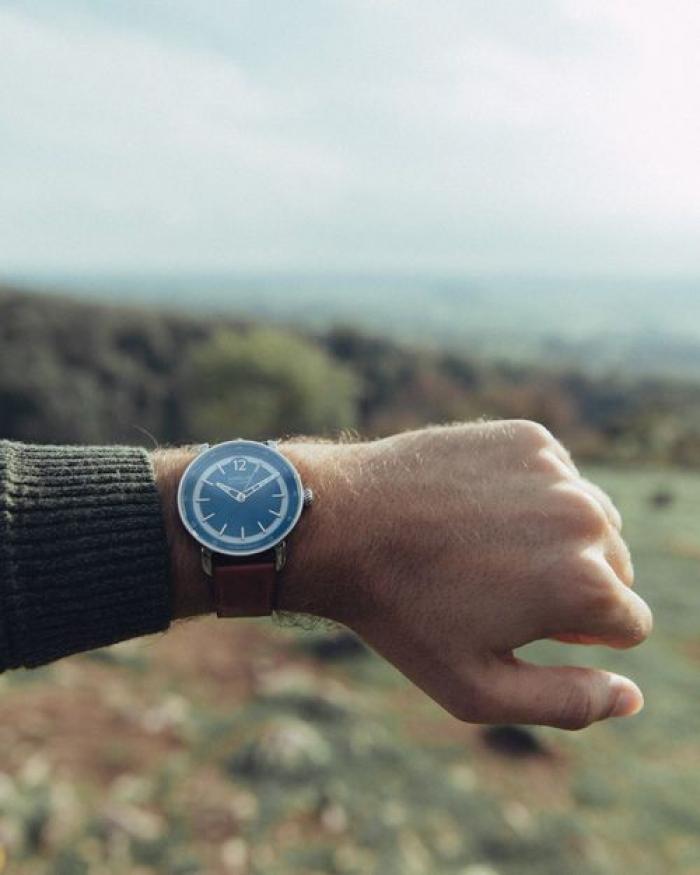 Which are your most popular men's designs?
Our most popular designs are our Coniston Bluebird (above) and Speed Edition models - they both take inspiration from great British endeavour. Donald and Malcolm Campbell used to race their Bluebird boats on Coniston, and we've used their achievements and boats to directly influence the style and design of these two watches. They're also limited in number which makes them that little bit more special.
Marloe Watch Company is an independent designer and producer of beautifully crafted wrist watches based in Oxfordshire, England. The company specialises in hand-wound and automatic watches, informed by heritage watchmaking techniques and whose designs tell the stories of some the greatest challenges and conquests of British explorers: https://www.marloewatchcompany.com/