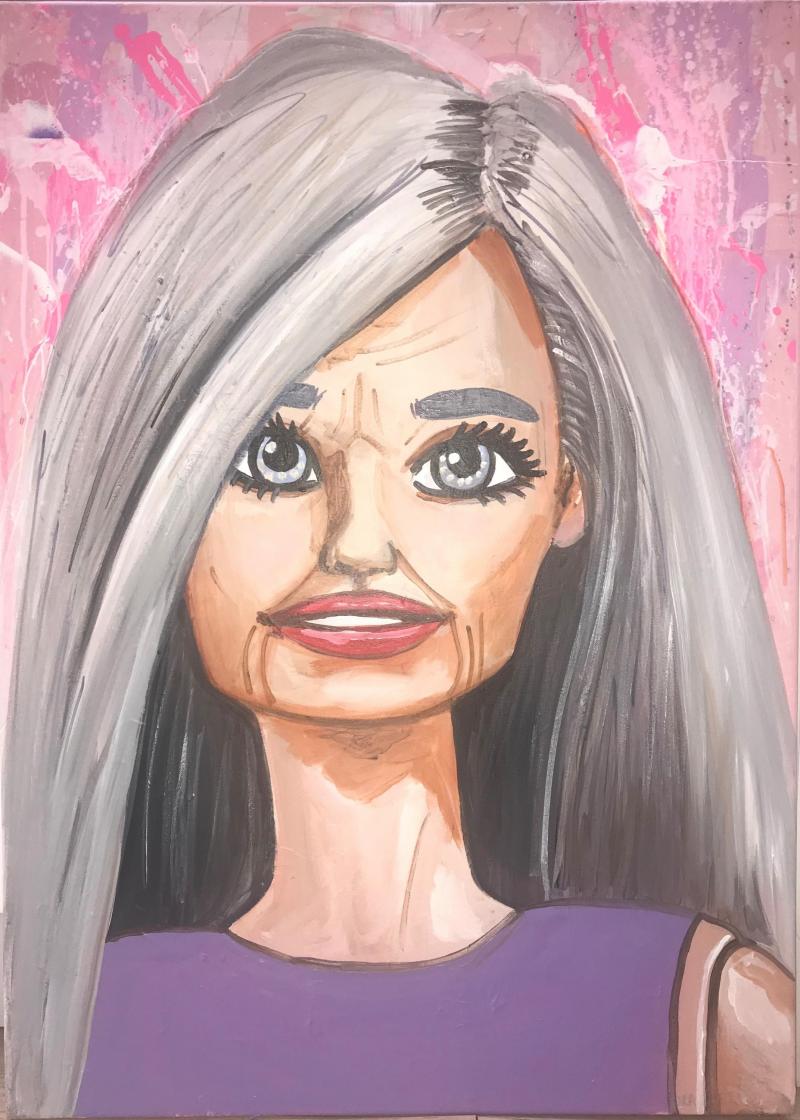 With Barbie's 60th Birthday on March 9th, London-based artist and illustrator to the stars, Phaedra Peer has reimagined what Barbie would look like today if she was a real woman.
Phaedra Peer is an artist, illustrator and designer living and working in London, producing art and illustrations and has her own clothing brand Creep Like Me which launched in 2017.
The art is bright and energetic, particularly concentrating on giving a unique edge to Disney characters and fashion models. Phaedra's art is comical and relatable and because of this it has become popular amongst influencers and celebrities. Phaedra has worked with celebrities such as Cara Delevigne, Mary Charteris, Adwoa Aboah, Jaime Winstone, Lotte Moss, Georgia May Jagger, Alice Dellal, Nicola Hughes and the Collyer Twins. Creep Like Me was inspired by her break up, Phaedra wanted this negativity to display throughout her clothing brand because it is reflective of real life.
"I created this painting to show young girls that Barbie isn't an accurate representation of how women should look. With the influence of social media and the increase in people using apps to alter their faces and bodies to look better, it's important to highlight that dolls and celebrities with perfect bodies and faces are a fake representation of women. We should be celebrating natural beauty and all different shapes and sizes, ethnicities and women from around the world."