Time For A Fresh Start
The start of a new year is always cause for celebration. This year more than ever. One resolution we won't be breaking is our commitment to only using colourful and natural yarns that do not contribute to plastic micro-fibre pollution. Always check the label. Does your new jumper have any nasty acrylic or polyester lurking in it? You won't find any at WoolOvers
It looks great in the photo, but is your clothing actually made of plastic? Acrylic... polyester... these imitation fibres cause microplastic pollution every time you wash them. Natural fibres such as wool, cotton, linen and cashmere are biodegradable. They do not contribute to plastic pollution. Yarns such as viscose & modal are made from the pulp of beech trees or bamboo, these also biodegrade. Humans have worn natural fibres for thousands of years for good reason. Their hydroscopic properties keeping you warm in winter and cool in summer.
About WoolOvers
WoolOvers is a British lifestyle brand, quietly designing and selling quality natural knitwear since 1989. WoolOvers focuses on slow fashion that lasts, encouraging shoppers to make mindful choices when it comes to buying clothes offering year in, year-out durability. Natural fibres feature at the heart of every design, which don't contribute to the global environmental epidemic of plastic micro-fibre pollution like acrylic and polyester do.
WoolOvers heritage lies in British rural style.
What is "Slow Fashion"?
The movement of designing, creating, and buying garments for quality and longevity, encouraging slower production schedules, fair wages, lower carbon footprints, and (ideally) zero waste.
WoolOvers aims to produce quality clothing made from natural fibres that can be worn for seasons to come.
What is Micro-Fibre Pollution?
Every time a garment made from man-made fibres is washed, plastic micro-fibres are released into the water supply, contributing to environmental damage. One washing load f clothes could be shedding 17 million tiny plastic fibres. These strands are so small, that they drain out of your washing machines, passing through wastewater treatment plants into the sea. Once in the oceans, they often absorb harmful chemicals. Research has shown that these are now entering the food chain.
Natural Fibres, such as cashmere, wool and cotton, are biodegradable, and do not shed micro-fibres.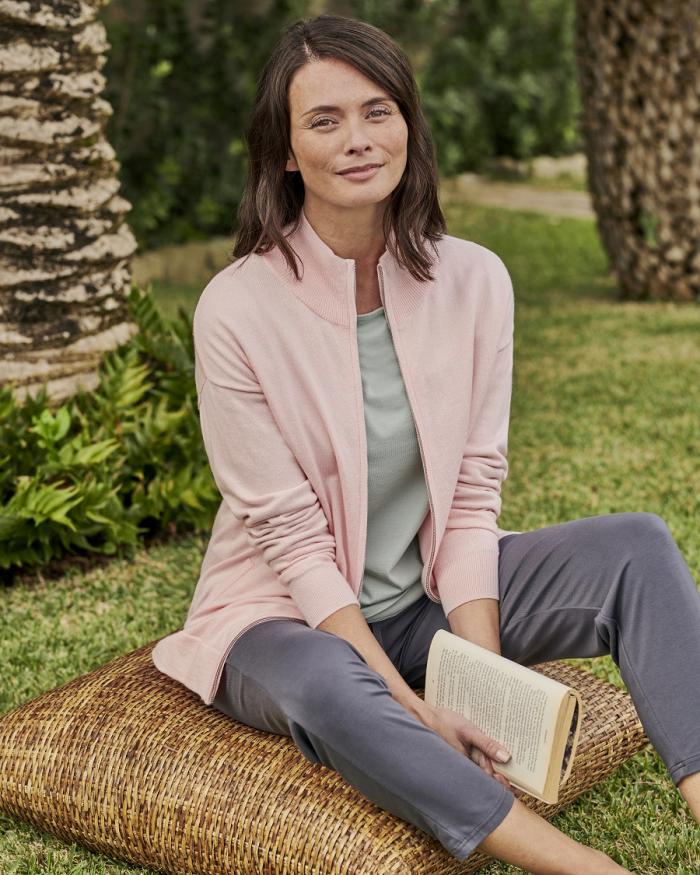 Our new collection is out now, focusing on sustainable, colourful, slow fashion. A fresh start through colour and positive feeling, helping the planet in the process is a great way to give back through sustainable choices. Say yes to colourful fashion that uplifts our day to day mood and say no to plastic pollution, it's these small acts that make a big difference to our lives.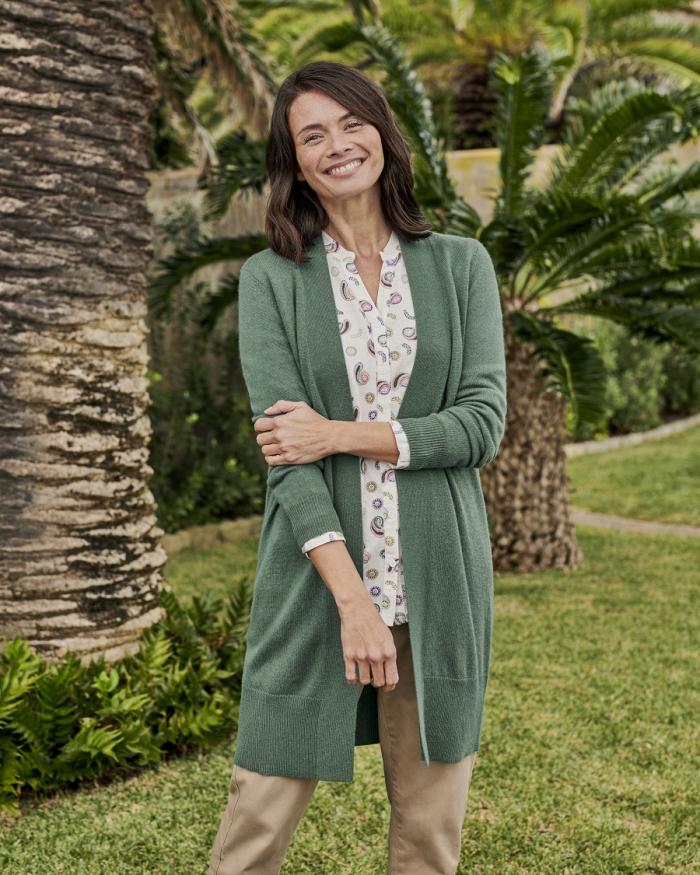 Shop the collection here.