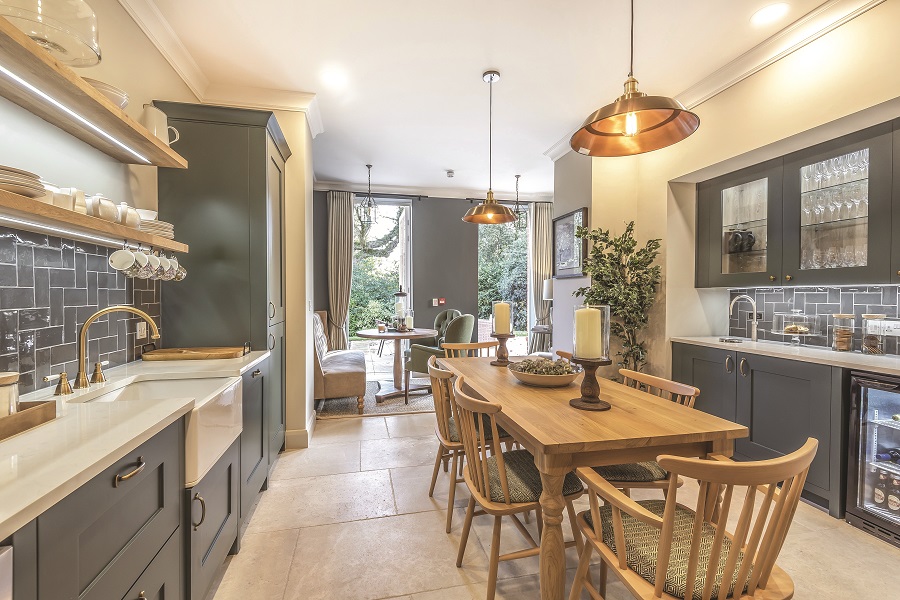 Later-living looks great with Lifestory
At every stage of life there are many questions that homeowners must answer. For independent people over 60, where they will spend the next chapter of their lives is one such. Later-living specialist Lifestory may have the answer.
No more so than at Sandbanks Road Poole in the beautiful Dorset town known for its large natural harbour and sandy beaches, or Pegasus Holmwood in the charming village of Brockenhurst, set in the stunning New Forest National Park. Both offer contemporary and sophisticated communities for the over-60s, with a focus on health, wellbeing, service and lifestyle.
The brand new Sandbanks Road Poole is an exclusive collection of one and two-bedroom homes available to people over 60. It boasts a fantastic location next to the beautiful parks where you can walk alongside the lagoon and take in the wildlife on the way to Parkstone Bay. There is plenty of parking and large, bright social areas. Homes start at £350,000.
Top & below: social kitchen and guest suite at Pegasus Holmwood in Brockenhurst.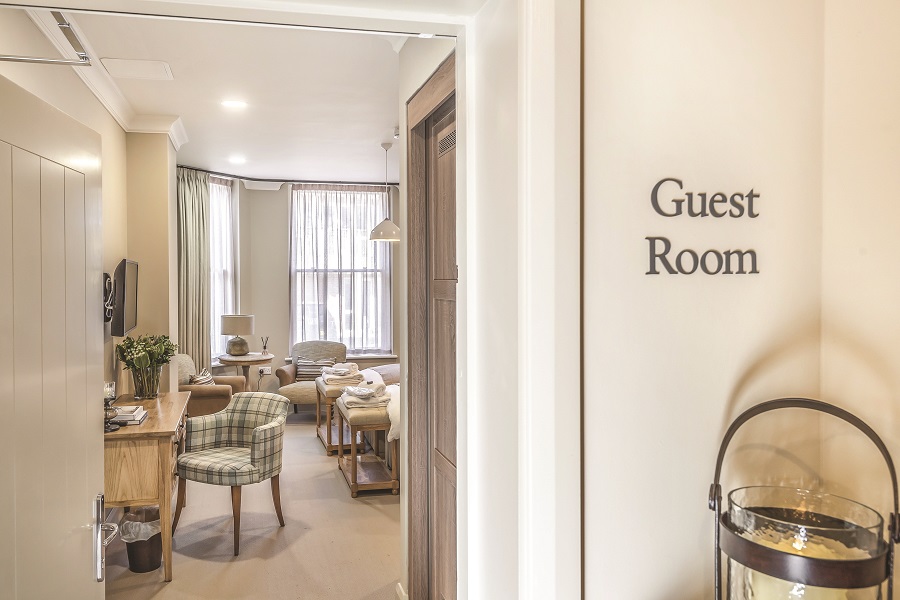 Better still, if your lifelong dream is to downsize to the coast, here you can enjoy the ultimate dream seaside location, with easy access to some of the highlights that make coastal living so alluring. The development is surrounded by Blue Flag beaches, stunning natural beauty spots and is ideally located near to the amenities.
Pegasus Holmwood, while not a million miles from the Hampshire coastline, is all about the wilderness landscape of the ancient New Forest, where the famous ponies still roam wild. Just four homes remain at the over-60s community, one-bedroom homes priced from £450,000 and two-bedroom homes from £575,000. Located in the bustling village of Brockenhurst, it is not unusual to find ponies and pigs wandering along the well-stocked, busy high street, a short walk from Holmwood. Wander in the other direction and you can enjoy some of the stunning scenic walks on your doorstep. Not far away is the sailing hub of Lymington, overlooking the Solent and the Isle of Wight. Holmwood really offers the best of all worlds.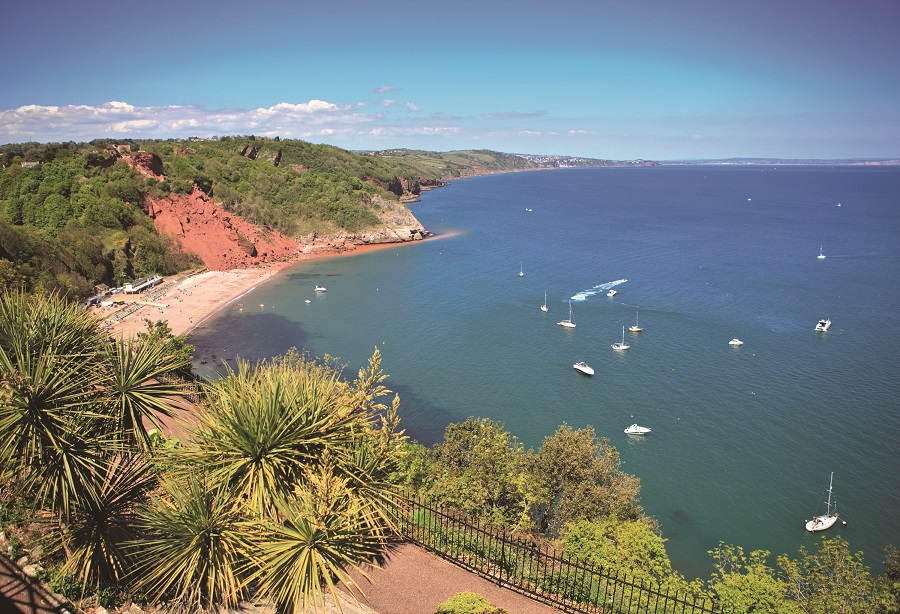 Above: the bay at Renaissance Babbacombe
Whether it is the appeal of relocating to make a fresh start or downsizing to move up the luxury property ladder, wherever your next move may be Lifestory has rethought how we can enjoy the good life after 60. These are communities created for independent people who want to embark on a new chapter of life, where they belong and where they can feel safe and secure.
Available to buy or rent. Pets are welcome. For more details about the homes in Babbacombe and Brockenhurst email our team at babbacombe@renaissanceretirement.co.uk
or holmwood@pegasuslife.co.uk or call 0203 966 2589 to discuss your next step.