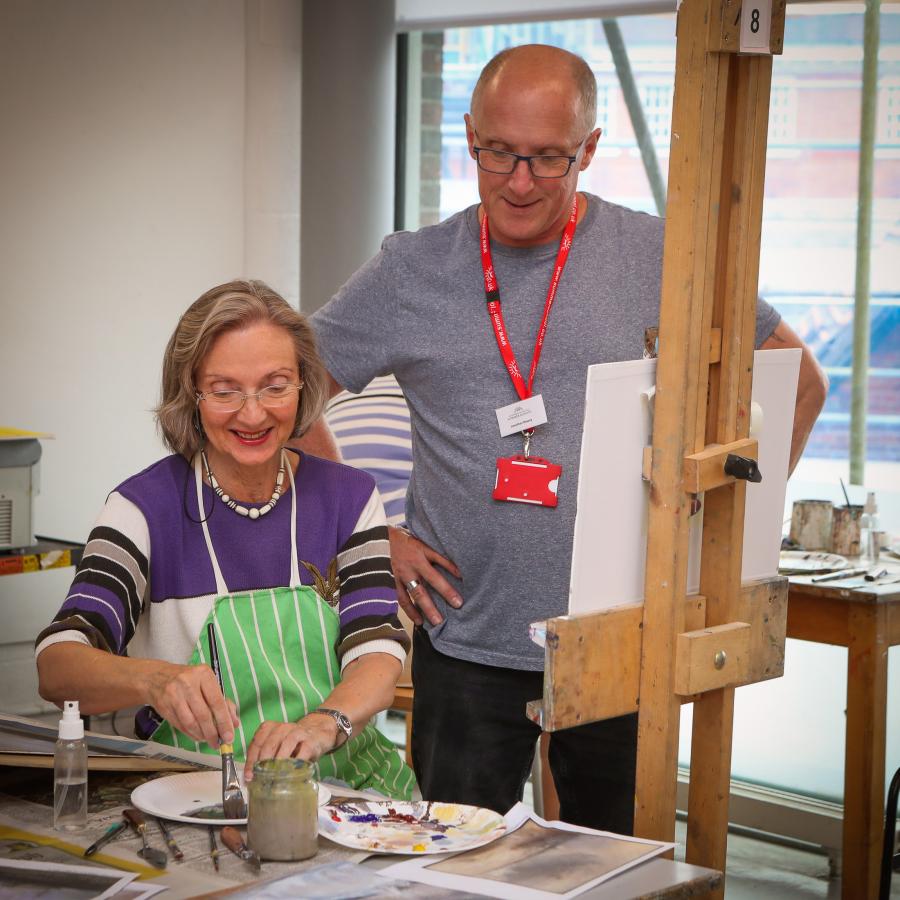 Take time for you in 2020. Experience the joys of lifelong learning and nourish body and mind at Marlborough College Summer School.
2019 has been and gone and the possibilities of a fresh year and the dawn of a new decade are now upon us. At this time of the year it is easy to be swept up in the 'new year, new you' trend, which sees a surge of people subscribing to the latest health and fitness fads and making unrealistic, self-critical resolutions that often leave you feeling more disheartened than enriched.
This year, resist the urge to strive for an entirely 'new you'. Instead, turn to Marlborough College Summer School in Wiltshire for inspiration and focus on some kinder, more positive ways to nourish your mind and body in 2020 and beyond. After all, learning new skills is one of the 5 steps to mental wellbeing recommended by the NHS and can help you feel confident and able to get the most out of life. Research shows lifelong learning is a way to keep the brain active and healthy and the sense of achievement from learning something new can be a great boost to your self-esteem.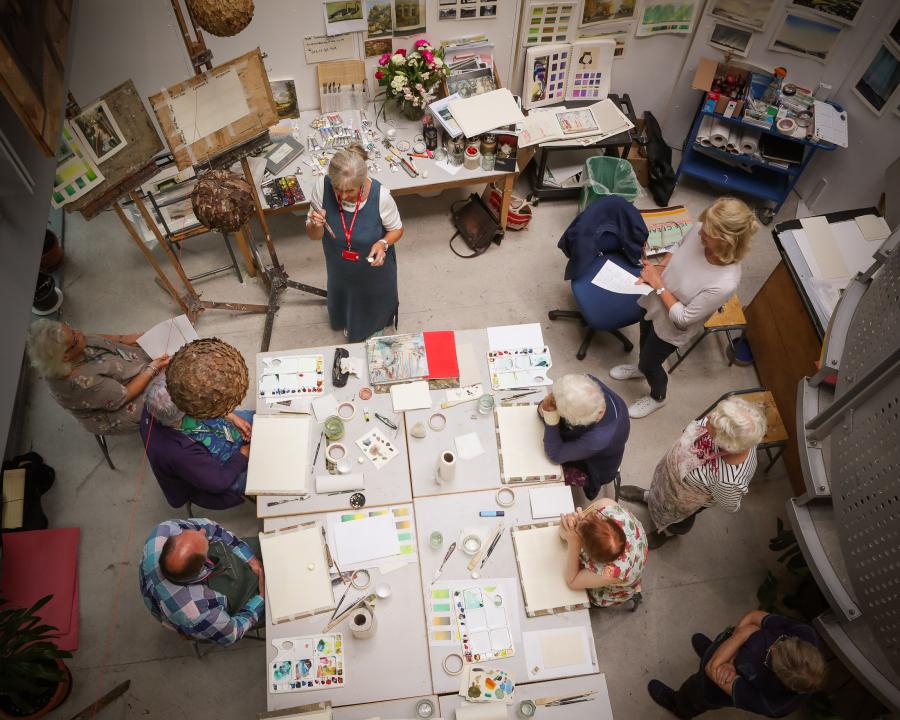 Whether you wish to learn a completely new skill or spend time enhancing an existing one, there is certain to be a course at Marlborough College that is just perfect for you. Their well-established annual Summer School will take from 12 July to 8 August 2020 and host a spectacular programme of over 550 courses encompassing creative arts to science, history and culture to life skills and wellbeing besides a plethora of exciting activities for young people aged from three to 17 years.
At Marlborough College, you will benefit from the knowledge and guidance of tutors who are experts in their chosen fields, as well as the support of your fellow classmates. Summer School is therefore the ideal atmosphere in which to learn and achieve your goals.
All courses run from Monday to Friday and last for either five full or five half days. You can choose to attend Summer School as a day student or make your experience truly immersive and stay throughout. Decide to take advantage of Marlborough College's accommodation and their talented chefs will expertly cater for you with a wide selection of delicious, freshly cooked meals. While there is always an extensive salad bar and healthy options available, we cannot guarantee you will be able to resist the tempting array of cakes and desserts!
Another definite benefit of being a resident student is free admission to all lectures and evening entertainment. This year the likes of Kate Adie, The Locrian Ensemble, Janet Street-Porter, Only Men Aloud, The Rocket Man tribute to Sir Elton John and Andy Abraham with his Nat King Cole Show will all be gracing the Summer School stage.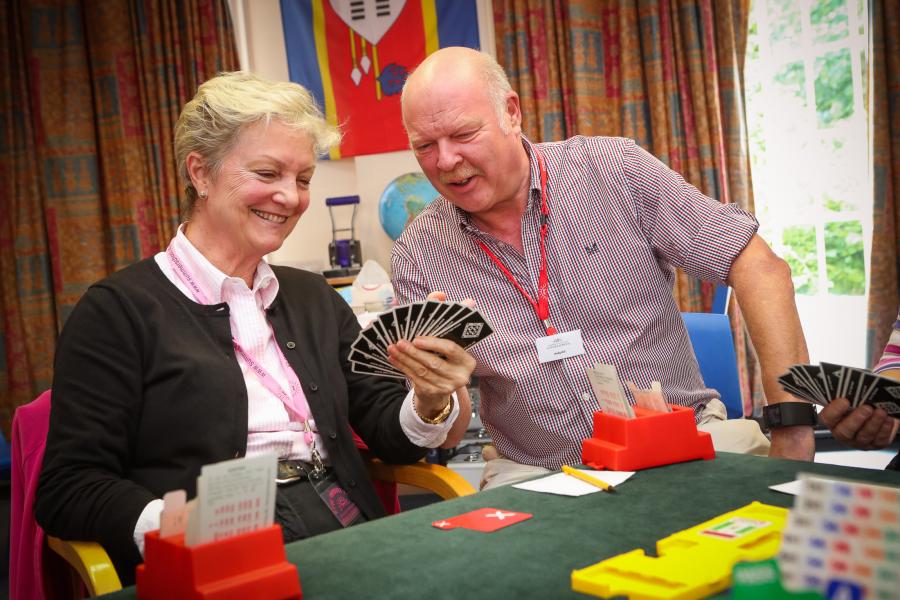 However you like to relax, when not attending courses or the extensive evening entertainment, the Marlborough College setting offers it all. Escape to a quiet corner with a book, work out in the state-of-the-art gym, take a dip in the indoor swimming pool or enjoy the Nature Trail or a walk across the beautiful Wiltshire Downs. You can even indulge in some retail therapy on Marlborough High Street, a shopaholic's delight with high street brands, designer boutiques and quirky independent stores.
In addition to taking home a new skill or two, another advantage of lifelong learning courses, especially at Marlborough, is they provide an excellent opportunity to connect with other people – something experts cite is also essential to our wellbeing. Whether it is sharing an interest with the members of your course or a conversation struck-up over a cup of tea, the dinner table or Quiz Night, there are plenty of opportunities to meet and enjoy time with new people. In fact, many students return to Marlborough College year after year to renew friendships and enjoy the company of like-minded people. A regular student assures Summer School newcomers to, "Have no fear of coming on your own as there will always be someone to talk to and share experiences with. I first came alone and now we are eight ladies who meet up every year."
The Summer School experience is both unique and greatly enhanced by welcoming families, as well as couples and solo guests. A multi-generational holiday is a great opportunity for grandparents, parents, children, siblings and cousins to spend time together and create lasting memories that will bring you laughter and joy for years to come. Furthermore, spending time with young people can help put things into perspective and remind you of the simple things in life that used to amaze you.
For more information and to request a brochure, call the Summer School team on 01672 892388 or visit summerschool.co.uk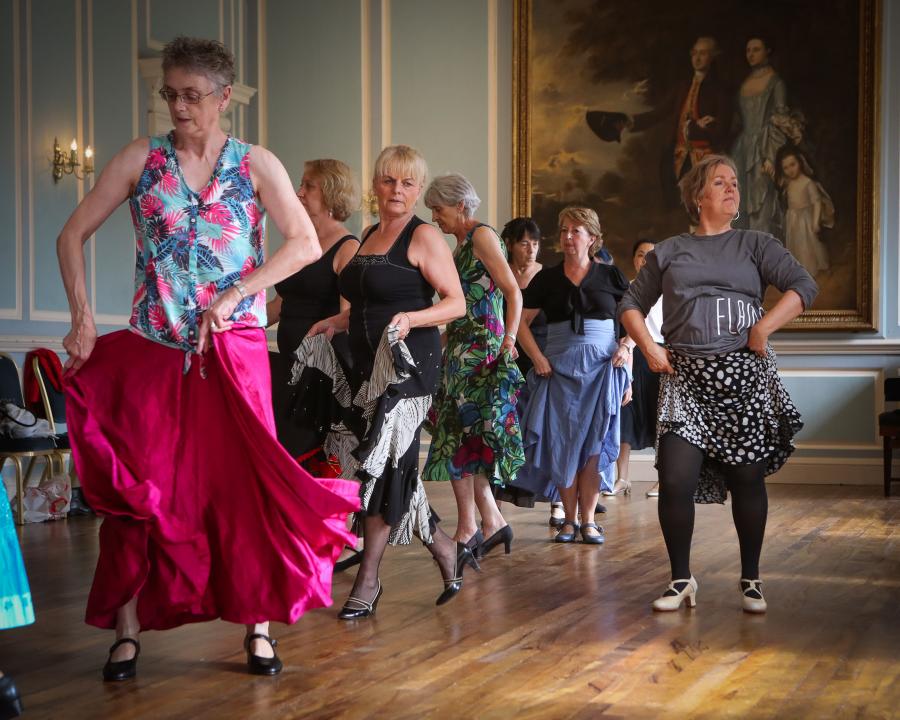 Top Mood Boosting Courses for 2020
1. Doing something creative such as painting and drawing, sewing, playing a musical instrument or cooking can be a great way to alleviate stress.
Try this… Course 61. Mosaic Wildlife: Feathers or Fur
Immerse yourself in creating your favourite wild creature in mosaic. Your course tutor will guide you step-by-step through the process of design, colour, cut, shape, place, fix and grout.
2. Take time to check in with your thoughts and feelings. Writing down your experiences or practising yoga, qigong or mindfulness can all help.
Try this… Course 303. The Importance of Self-Care
During this course, you will explore how to combine gentle yoga, mindfulness and meditation, breathing practice, use of essential oils and self-massage to nurture mind, body and soul.
3. Exercise has proven to have a positive impact on the body and mind. Whether you walk, cycle, run, swim or dance, it is a great way to deal with negative thoughts and feelings.
Try this… Course 242. Samba Dance
Unleash your inner samba dancer and wear a smile throughout this course. With uplifting and energetic music, you will lose yourself in the rhythms of Latin America and boost your fitness.
4. Fresh air and nature is an excellent antidote to the stresses of modern life. Many people find that outdoor activities such as gardening, walking and wildlife watching uplift the spirits.
Try this… Course 330. Walking for Wellbeing
Each day as you walk you will take time to notice and appreciate your surroundings. You will also learn exercises that help with flexibility, balance, strength, general fitness and joint mobility.
5. Contrary to what you might expect, many people find the act of cleaning therapeutic. Having a tidy, well-organised home can also improve relaxation, focus, sleep and productivity.
Try this… Course 361. Declutter for Good with the KonMari Method™
Learn about the links between clutter and wellbeing and discover how simplifying and reorganising your possessions can have life-changing ramifications.
6. Giving your time to help others can help improve your own sense of wellbeing and happiness.
Try this… Course 362. Counselling Skills: An Introduction to Helping Yourself and Others
In just five mornings, learn how to provide the time and space to explore and understand problems, and work to resolve or come to terms with the difficulties life is posing.