Gourmet Girls: A Farmhouse Feast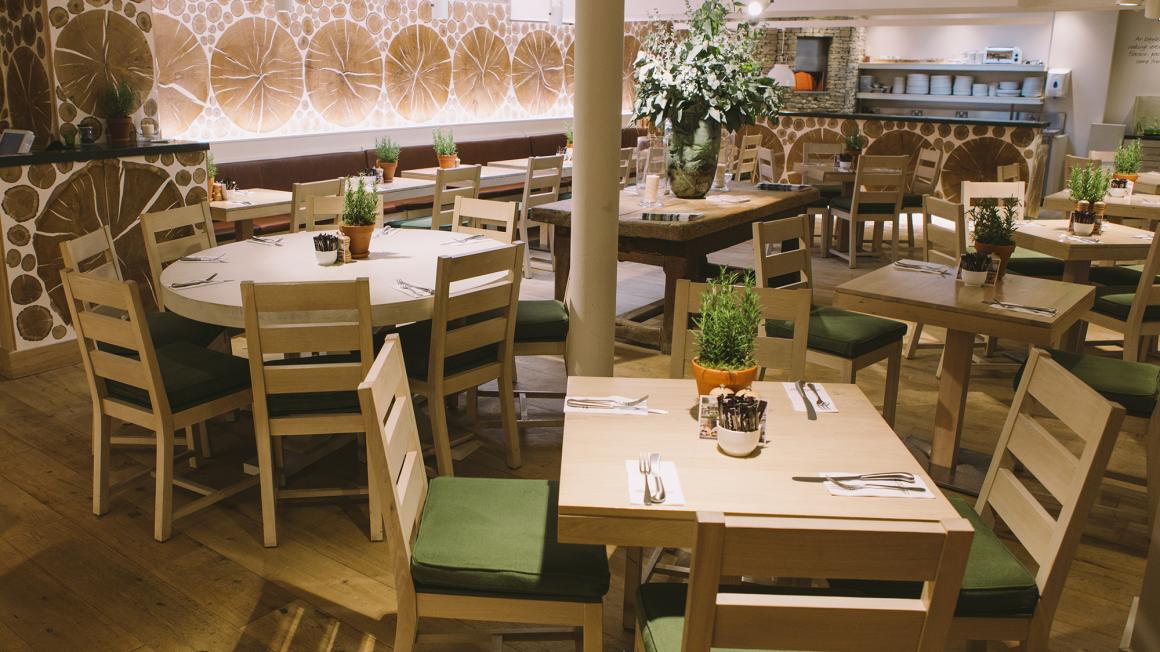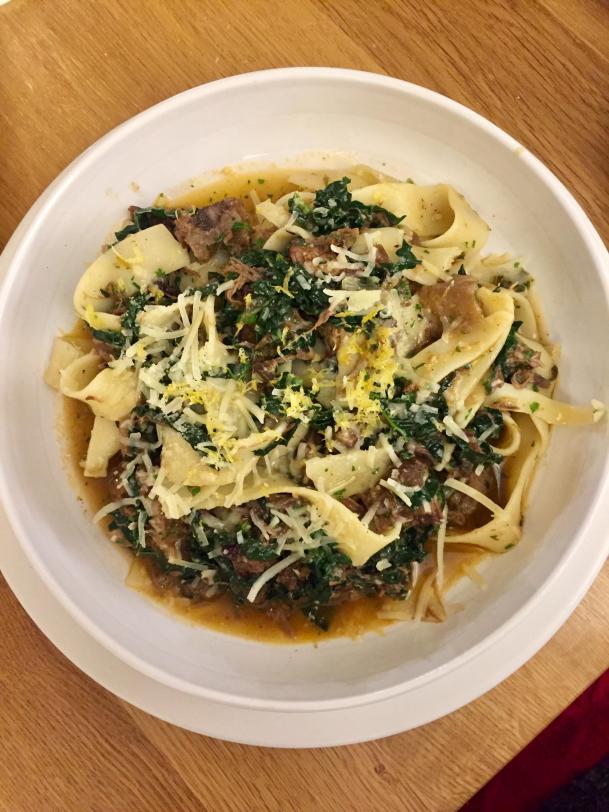 Westbourne Grove is the epitome of city elegance. Walk through any day of the week and you will see a mirage of Notting Hill locals, creatives, mothers, workers, shoppers and tourists mingling together. The boutiques are refreshing but in the centre of the Grove stands the epitome of healthy living cafe culture- Daylesford Farm Shop and Cafe.
Daylesford brings seasonal natural produce to London and one of their strong beliefs is 'A simple passion for real food.' They began their vision over 40 years ago, and started to turn the family's farmland into sustainable organic farming in the Cotswolds. Since then they have created two cafe restaurants, an inn, spa, creche, cookery school, shops and the Daylesford garden which hosts activities and classes throughout the year. Let's just say they have definitely been busy!
Heading into their Westbourne Grove branch, past the blue plaques and buzz of lunchtime shoppers I was ready to be cocooned in the warmth (with the cold outside a little too bitter for my liking). Being from the country I am a big lover of all things food that is farm-based and heard that their menu was all ethically sourced whilst being organic. But first let's just talk about the decor! You are transported to days gone by with beautifully laid out fresh seasonal produce, homemade biscuits in tins and a 'proper' butchery. The cafe is full of clean wooden tables and freshly painted whitewashed walls with a farmhouse feel (and a very cute Easter egg display in the middle that kept tempting me).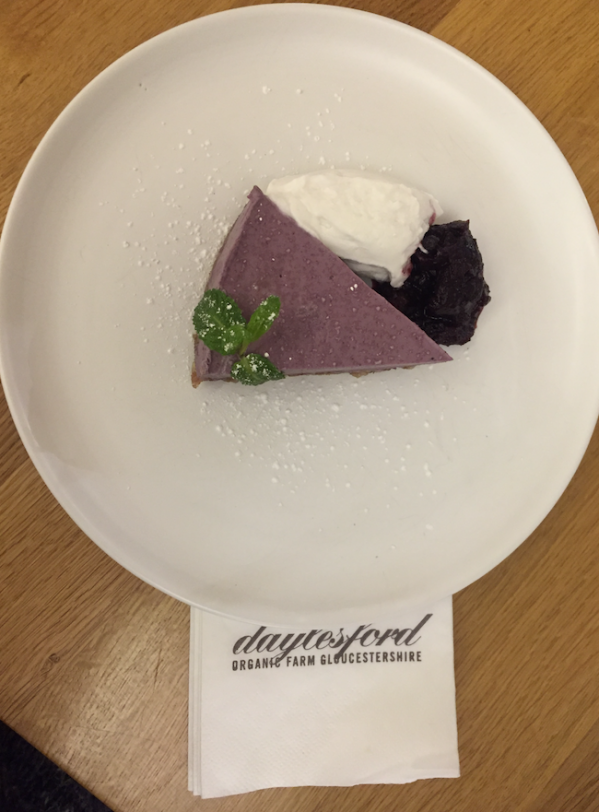 As it was cold and I was, how can I put it politely? Absolutely ravenous! There was only one thing for it- a winter warmer farmhouse feast that involved their finest ingredients. I started with a botanical mocktail which included a healthy dose of elderflower topped with roses alongside some warm bread on a heart-shaped platter. This was followed by the special of the day- beef ragu and a side of truffle macaroni cheese and market greens. All food is fresh from Daylesford farm and is sourced organically whilst made in their ample kitchen in-house. Of course, the grand finale had to be a cake- a dairy-free blueberry cheesecake with fruit compote cheesecake at that!
Although I was quite full the waitress said the dessert was perfect for the weather we were having (so who was I to argue?) and it was surprisingly light, fruity and refreshing so did not overwhelm the tastebuds after the rest I had eaten. The staff in Daylesford are everything you would expect of a traditional setting, friendly, conscious whilst even their uniform (crisp white shirt and brown check crevat) was a classic British look which I wouldn't mind adopting myself.
On hearing they have recently introduced afternoon tea to their roster of farm healthiness I left (waddling more than walking) and made a mental note to return with my mum. Straight from the farm to your fork. Daylesford is simply good old-fashioned food that will make you passionate about the quality of cooking on your plate.
020 7313 8050
Daylesford is open 7 days a week and can be located at 208-212 Westbourne Grove, W11 2RH
Daylesford Organic Afternoon Tea with Specialist Organic Teas is now available (£22 per person) and you can add a glass of Daylesford Rose Frizzante or Prosecco (£27).