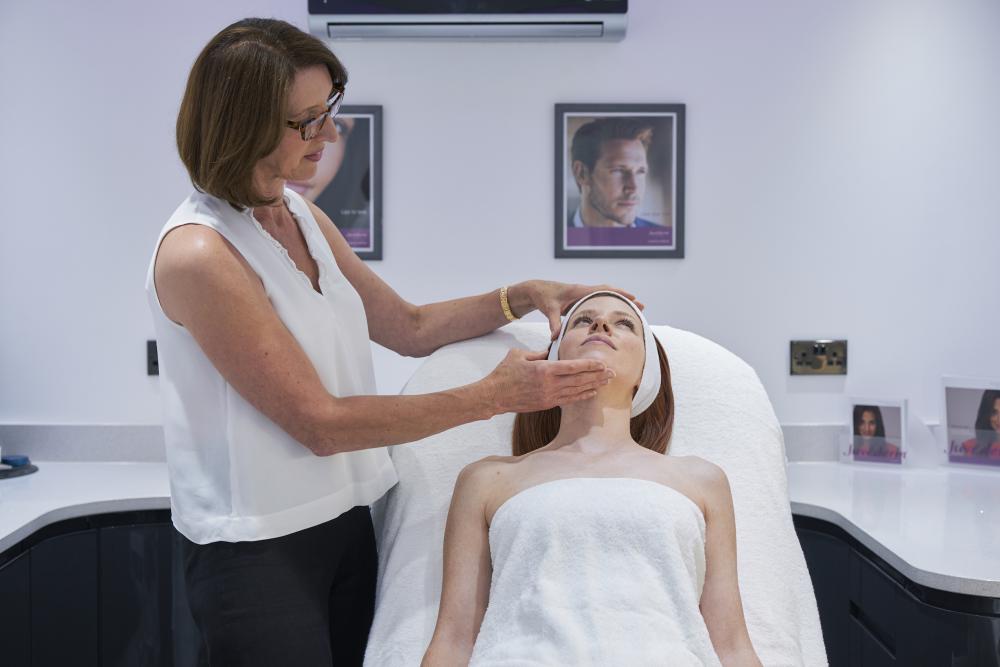 Keeping your skin healthy is not only a concern for appearance, but more importantly vital for the many tasks it performs for your entire body. There is a simple solution to the many problems our skin can see over the years, including aging, eye bags, uneven skin texture, dark circles, and so many others. While the thought of fillers may sound daunting, Woodford Medical a professional and trusted partnership who have worked in the aesthetic and cosmetic industry since establishing the clinic in 1995, can ease your mind. Dr Hillary Allan and Dr Mervyn Patterson state that "You can rest assured that we keep up with the latest procedures and technology and regularly attend seminars so that we can bring that knowledge back to you". Woodford Medical is here to work with you for lasting results.
Facial fillers are the perfect way to lose frown lines, get rid of acne scars, and revitalize the skin. Facial fillers offer immediate, yet subtle, results for a flawless quick fix. The under 10-minute procedure applies natural protein and balancers that will help plump and tighten the skin. These fillers can also be used to improve your facial projection such as giving height back to your cheeks, raising your lower face, improving the projection of your chin and the definition of your jaw – all whilst looking natural.
Always wanted voluminous yet defined lips? Lip fillers will leave you with a soft and luscious lip. Dr Mervyn Patterson, cosmetic dermatologist at Woodford Medical comments on the use of lip fillers: "Lip filler restores lost volume and helps prevent lip thinning whilst at the same time countering fine lines tracking into the lips". It is an unfortunate fact that as we get older our lips start to loose overall definition leaving a slightly depressed appearance to the mouth area. Woodford Medical helps to simply enhance your own physical attributes to their best possible advantage.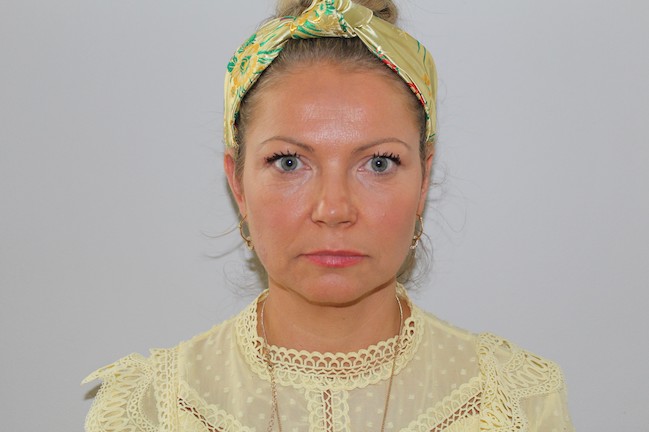 BEFORE
If fillers aren't your thing, Woodford Medical also provides some great facials and recommend the remarkable Epionce skin products.
Expert Dr Hilary Allan from Woodford Medical answers our questions below:
How much do facial fillers cost?
The price for facial fillers will vary product to product and practitioner to practitioner from £100s to £1000s. Cheap imports from China etc injected by unregulated poorly trained beauty therapists will obviously attract a lower price and should be avoided at all cost.
All facial fillers should be injected by medically trained people who have an in-depth knowledge of the anatomy of the face and know how to deal with side effects that may occur such as injection into blood vessels and infection or allergic reactions. All of these could cause catastrophic problems for the unsuspecting customer.
Many clinics will charge per syringe injected and the number of syringes required discussed at the initial consultation. Prices for one syringe will usually be between £400-£800. Lip fillers can cost around £450 whereas facial sculpting and enhancing may cost up to £5-6000 in many reputable and expert clinics. An average price would be around £1000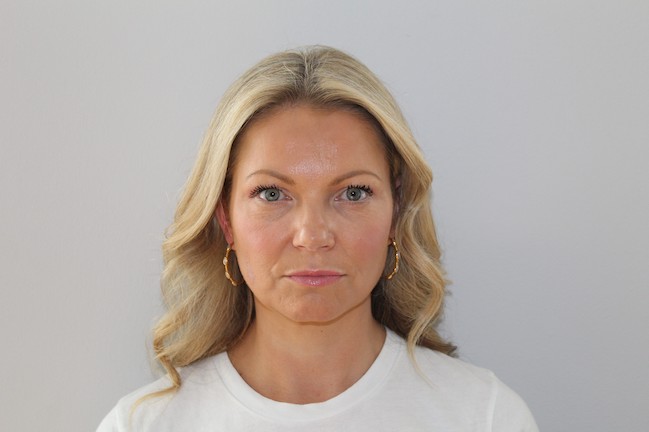 AFTER
What product is injected and how long does it last?
There are a variety of products used but the safest and mostly commonly used is a Hyaluronic acid filler HA. Several companies make these types of fillers and the commonest brands are Juvederm and Restylane. Hyaluronic acid naturally occurs in the body in skin and other supporting structures. It has a natural propensity to absorb water hence hydrating an area or creating volume. It has also been shown to promote collagen growth in the area where it is injected. Importantly it can be dissolved if required especially important if filler is injected into or around a blood vessel occluding it.
Will I have to keep having them done once I've started?
In the Juvederm range there are several sub types that vary according to the thickness of the filler and the amount of Hyaluronic acid contained. The thickest products provide maximum volume and support eg Voluma and Volux. These can last up to 2 years. The thinnest product containing the least HA is used for delicate areas such as tear trough and lips-Volbella. This can last up to 18months.
The use of HA fillers will help to prevent the ageing process in the area in which they are used and stimulate the formation of collagen. Most patients will wish to continue with the treatment but for those that don't there is no negative effect.
Is baby botox the same as fillers?
Botox and fillers are 2 completely different treatments. Botox is a neuromodulator that effects the dynamic movement in the face causing relaxation of certain muscle groups depending on the area injected. It helps to reduce lines caused by movement and interfere in balance of muscles effecting lift eg brow lift. Most Botox will last between 3 and 4 months.
Is it safe?
Both treatments are safe in the right hands as stated earlier. Fillers and Botox treatments should only be undertaken by medically qualified personnel such as Doctors, Dentists or Nurse Prescribers due to the risks involved if the treatment goes wrong and ensuring the best and safest outcomes for patients. Practitioners should be trained appropriately. Fit for purpose and fit for practice.
Will it effect my facial expressions?
Botox will effect facial expressions hence the use of baby Botox by better practitioners to deliver a natural relaxed look rather than an unnatural Frozen and inexpressive look.
How often should I do it?
Filler will not effect facial expression but can be overdone leading to trout pouts and pillow faces. Yet another reason to choose your practitioner carefully
Does it hurt?
Most filler work can be undertaken with minimal discomfort. Many HA fillers contain Lidocaine a local anaesthetic which makes the procedure less painful.
The lips are certainly the most sensitive area and many practitioners will either use a numbing cream or dental block prior to the procedure.